After the cut short fifth season, the staff of the famous store are set to return with Superstore Season 6 while maintaining the social distance at their workplace. However, they are facing some eerie challenges while running their Superstore with full-power. The new promo has been released and told us more about how the workers would deal with the pandemic after effects. Further, you'll be surprised to know that one of your favorite stars will leave. But, there's good news that you don't have to wait to long, as Superstore Season 6 would return very soon.
Superstore, created by Justin Spitzer, is a comedy sitcom on NBC. It follows a group of workers working in Cloud 9 store, a fictional store in St. Louis, Missouri. We see Amelia "Amy" Sosa (America Ferrera) working as an assistant manager and floor supervisor, until she is promoted to a store manager. But, she used to wear a different name tag, in order to protect her identity from the customers. Amy helped by Dina Fox (Lauren Ash), who works as an assistant store manager. Dina has an intense personality, but sometimes she's very flirtatious with men.
Superstore Season 6: New Teaser Released!
The recent promo has released that Cloud 9 workers are adapt to new challenges after reopening their store amid the crisis. Further, the current crisis has forced Amy to make a big move. Not only Amy but other workers are also feeling the same. However, it's uncertain how Amy's decision will affect her co-workers. But, due to the crisis, Amy's move has been currently on hold.
Working On Protective Equipment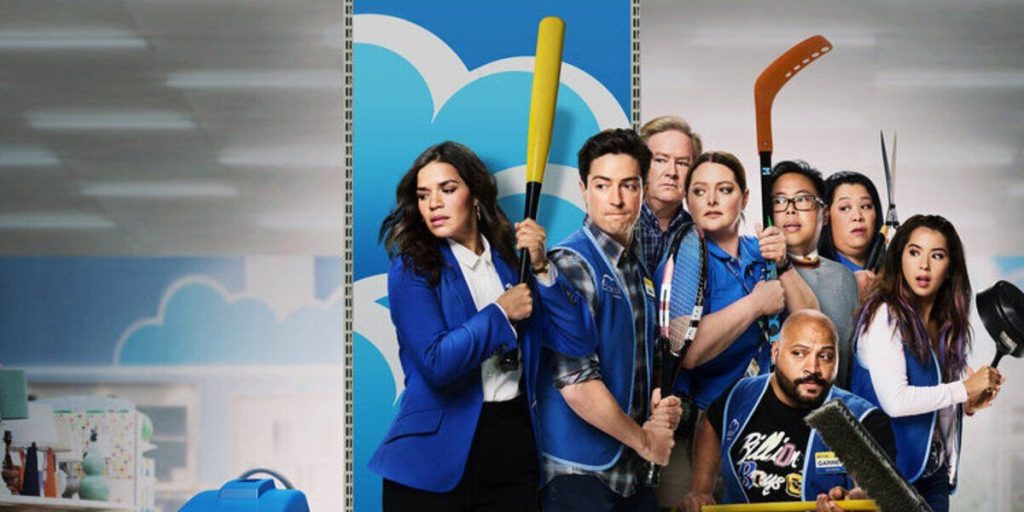 The trailer shows Amy, Jonah and Mateo handling some personal protective equipment. In which Mateo seems to unbox some crucial supplies. Meanwhile, Marcus, Sandra, and Cheyenne Thompson are working in the stockroom, while maintaining social distancing and wearing masks.
Glenn Sturgis In Trouble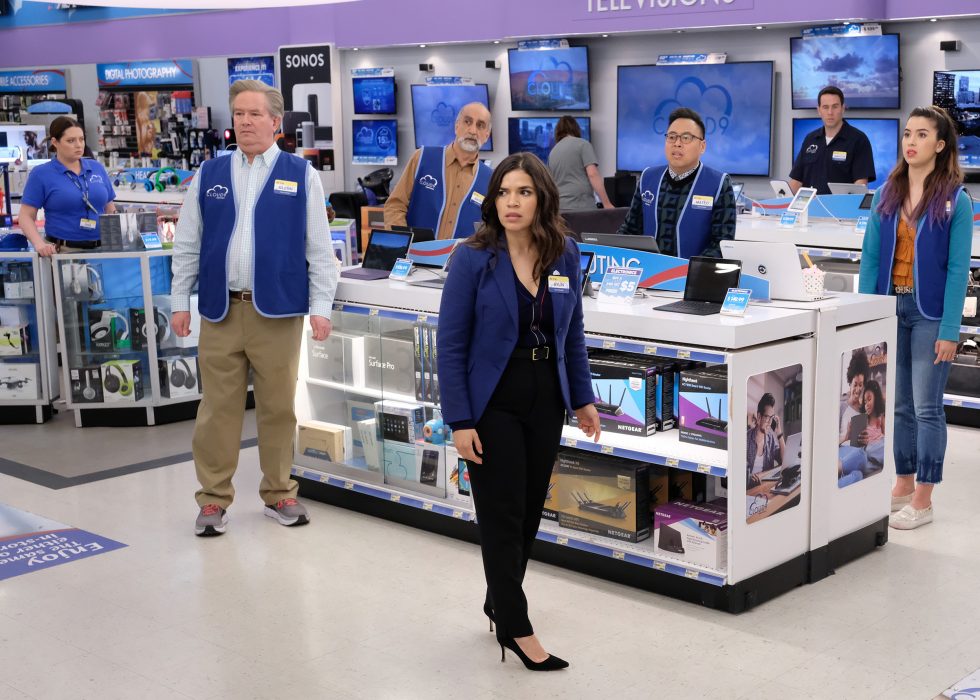 But, Glenn's careless attitude might put the formal store manager into trouble. As it seems Glenn is working on the floor without wearing any PPE. But, Glenn and Dina's conversation gets interrupted when a customer removed his mask and sneezed in their direction. Now, how things would change is still unknown.
Will Follow A Time Jump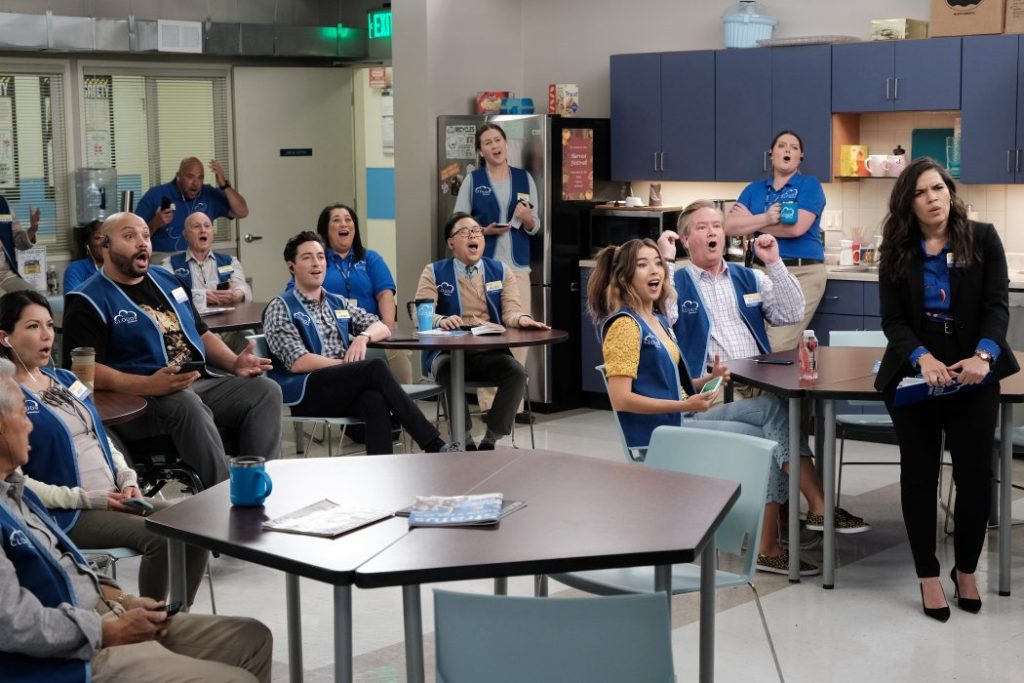 Recently, showrunners Gabe Miller and Jonathan Green stated that the first episode would follow a time jump. As it would focus on the events that occurred before the crisis. However, from then, they would catch up with the things happening around now. It would portray how the staff handles such a situation and deal with difficult customers and the new demand.
Superstore Season 6: Cast Details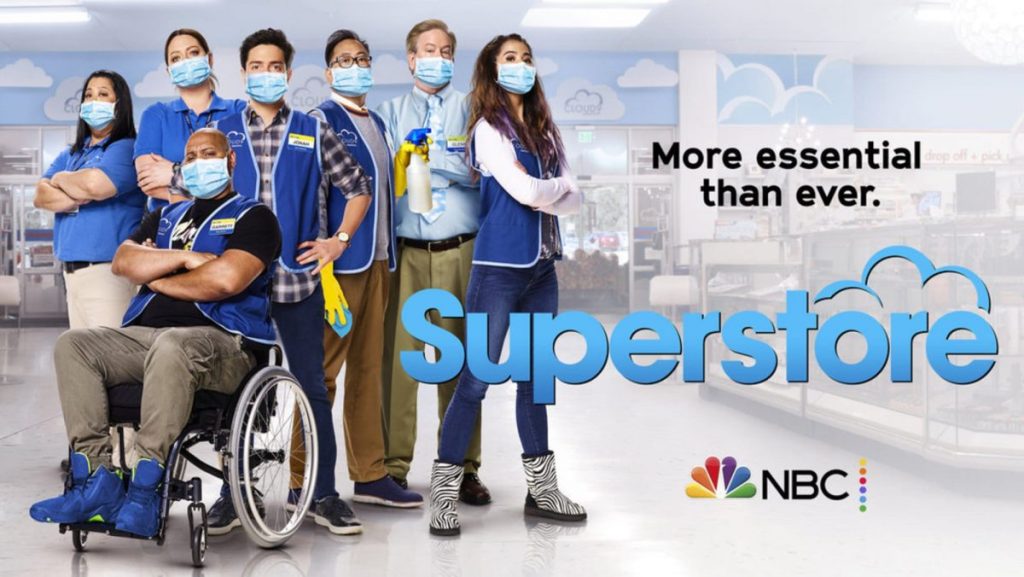 The entire main cast would return to work again in the Superstore Season 6. These include Ben Feldman as Jonah Simms and Mark McKinney as Glenn Sturgis. Along with Lauren Ash as Dina Fox, Colton Dunn as Garrett McNeil, and Nichole Bloom as Cheyenne Thompson. Nico Santos as Mateo Fernando Aquino and Kaliko Kauahi as Sandra Kaluiokalani would also return. With Jon Barinholtz as Marcus White as well.
America Ferrera Would Leave The Team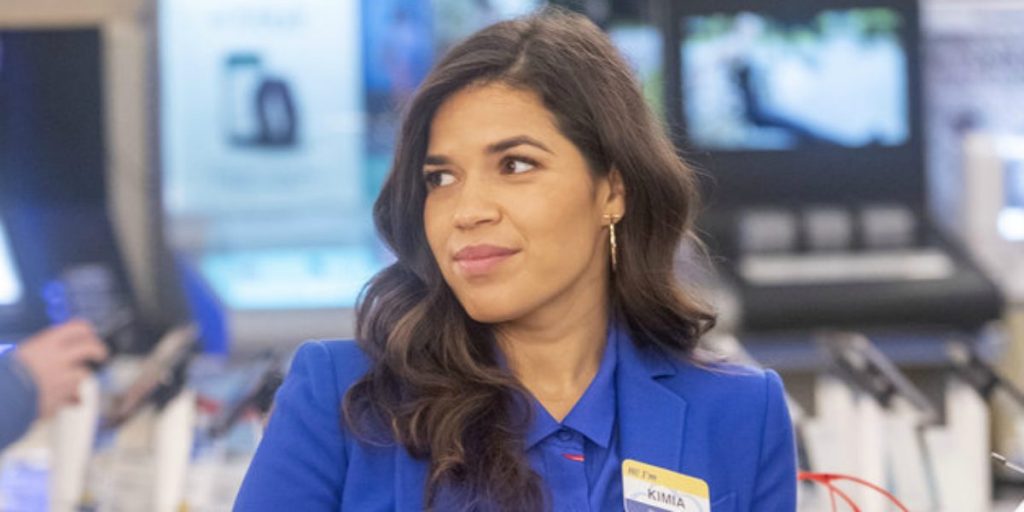 In February, Ferrera announced that she would leave the team in the sixth season. However, only half part of her character, Amy has been portrayed. So the remaining would show in the next season. Further, the executive producer has said that they would give her a fond farewell on November 5. Thus the second episode would cover Amy's last day in the Superstore.
Superstore Season 6: Release Date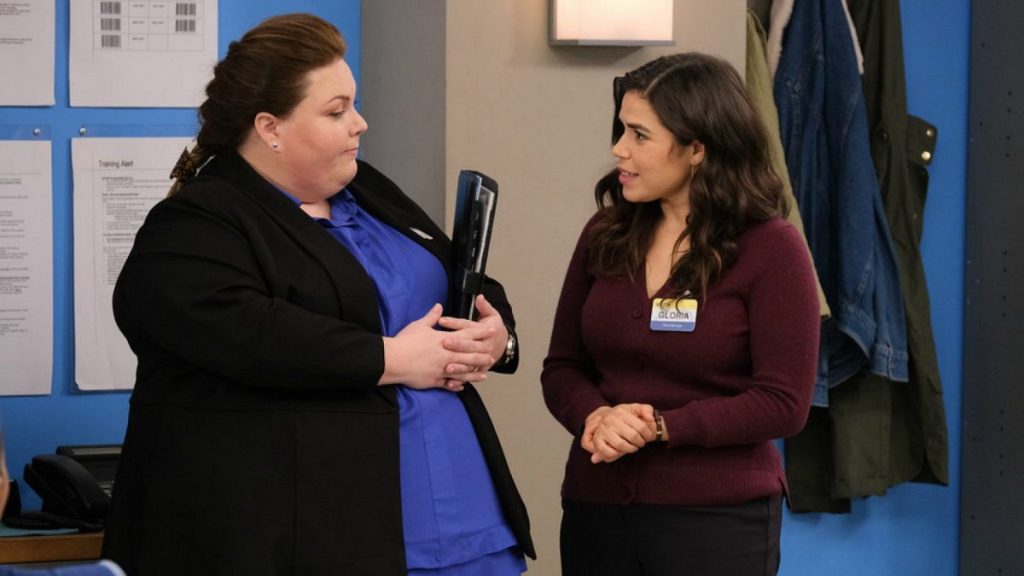 Well, your favorite workers at Superstore are ready to return in late October. It means they would return to their workplace on Thursday October 29, only on NBC, by following where they have left in the last season.