The long-running ABC series is set to return with Black-ish Season 7 in late October. We will see Johnson family returning with all the family dramedy. However, the show opened with an election special. Apart from this, Diane is now in the middle of her teenage years, and now she would encounter some new changes. As for Marsai Martin, she's now feeling more connected to her character than ever before. Marsai Martin has already returned to the set. Now, let's see what happens with her character in Black-ish Season 7.
Black-ish, created by Kenya Barris, is a sitcom on ABC. It focused on an upper-middle-class African-American family and how they deal with their lives. It was led by family patriarch Andre "Dre" Johnson (Anthony Anderson) and matriarch Rainbow Johnson (Tracee Ellis Ross). As the show proceeds, they deal with sociopolitical and personal issues.
Black-ish Season 7: Marsai Martin Discussed Her Role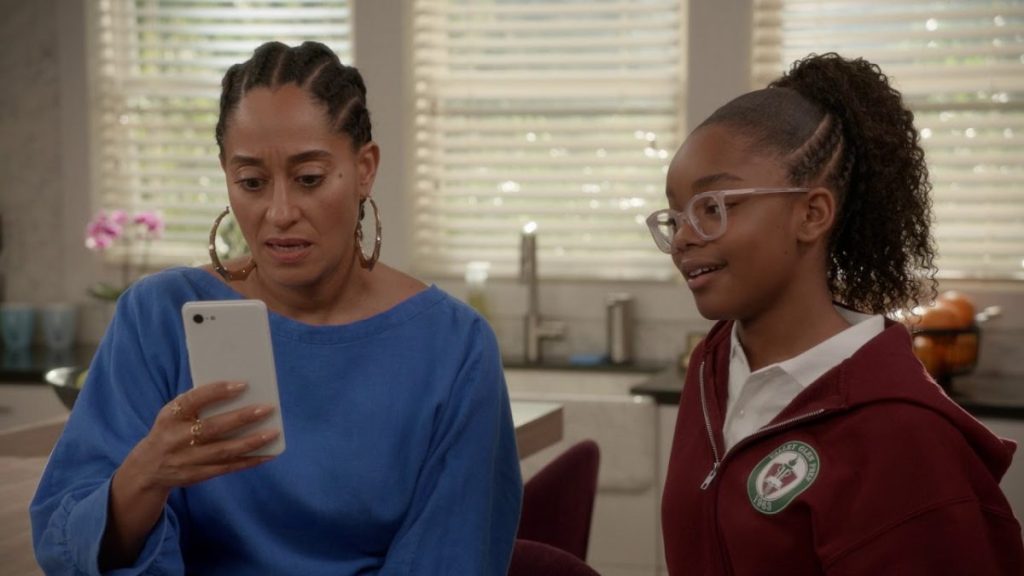 In a recent interview, Marsai said that as she grows, the more similar she turned out as her role. However, the second and the third season had shown her as a grumpy and arrogant child. Further, they had also portrayed her evil side in those seasons. However, Marsai believes that she's not like her character. There's a whole different story about who Marsai is and what she plays.
Diane Will Face New Challenges
Now Diane has turned to 15 or 16, the same age as Marsai. So, the writers are more concerned about portraying her teenage years. Marsai said that now Diane would deal with how to handle situations outside her house as a teenage Black girl. That's what she is facing in her actual life. Marsai added that it's funny to read the script as her character now is quite similar to her normal life. Further, Marsai said that everything included in dialogue resembles her usual self.
Diane Will Focus On Dating
Marsai confirmed that the script delves into Diana's teenage years. In which she is more into boys and trying to explore her flirtatious side while dealing with personal issues. She added that it's like a new adventure, and she's glad that they are following the same path as Marsai. So, it's relatively easy for her to portray her character with so much similarity in Diane and Marsai.
Black-ish Season 7: Production Details
Although Marsai didn't reveal much information regarding the upcoming season. However, she has recently confirmed that they are in the middle to complete filming for Black-ish Season 7. Thus fans can stay relax as the entire team would soon return with more comedy episodes.
It's A Whole Different World
Marsai has confirmed that they all are following the health protocol on set. So, they can safely continue their production. But, it looks like they have entered a different world. As so many things are happening but they are glad to return on set amid the pandemic.
First Day Was Memorable
Marsai said that the first day when they return to the set was quite memorable. They had an hour tour on the set where they introduced to new safety restrictions. However, Marsai said she's glad that she's with her TV family, and now she can focus on delivering brilliant work to them.
Black-ish Season 7: Release Date
As you know, the production for Black-ish Season 7 has already come halfway. Now, the network has slated the seventh season to premiere on October 21. So, fans can see Diane's life more closely in the upcoming week in Black-ish Season 7.