It looks like Tuca and Bertie are heading to a retreat to have a good time with other bachelorettes in Tuca & Bertie Season 2 Episode 2. However, it doesn't seem like Bertie is ready to socialize with others, especially when she is still afraid of getting a panic attack. Meanwhile, Tuca has finally decided to get out of her shell while enjoying the present moment to the fullest. Can Tuca stay like this for long? Let's see!
Tuca & Bertie Season 2 Episode 2: Preview And Storyline
In Tuca & Bertie Season 2 Episode 2, titled "Planteau," the two best friends will take a break from their everyday lifestyle. Well, Bertie and Speckle had recently enjoyed their anniversary when she discovered that she doesn't need to change. With this realization, she would feel safe to go on the next adventure with her other bird friends to Planteau.
Now everyone is heading to Planteau for bachelorette/bachelor weekend fun. But it remains unclear who is hosting this party. Hopefully, it looks like Bertie would deal with her social anxiety as seeing more females of her type could help her have some fun. Meanwhile, Tuca seems in the right mood to enjoy the weekend while leaving the last encounter with the bird mechanic behind.
Can't Stay Sober At All!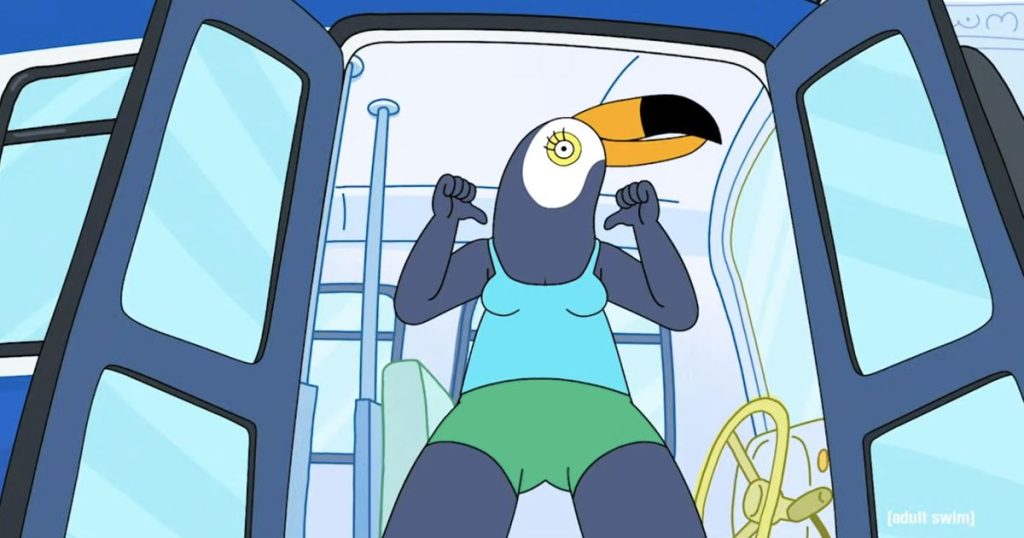 Tuca had a rough time hiding her inner feelings and fear, covering them all with her wild and impulsive behavior. As we can see in the promo, she went overboard at the bachelorette party. Well, this is how Tuca's coping mechanism works. But don't forget that she wrote on her bathroom wall that Bertie is keeping her alone. That eventually will bring trouble in the best friends' life when Tuca decides not to help Bertie deal with her social anxiety.
A Quick Recap!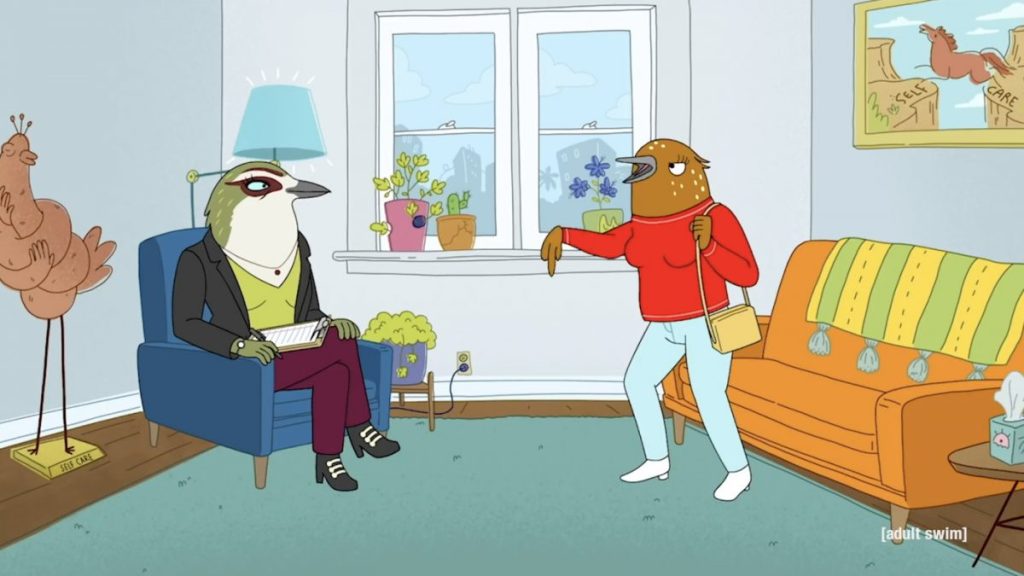 In Tuca & Bertie Season 2 Episode 1, titled "Bird Mechanics," Speckle booked a table at a fancy hotel for his and Bertie's anniversary. However, Bertie was afraid that she would have a panic attack, and it could eventually ruin their dinner. So she desperately searched for a therapist to help her cope up with the panic attack. But finding the right therapist didn't seem that easy for her.
Meanwhile, Tuca decided to follow the reality dating show format after her failed attempts at dating apps. So she invited a flock of potential suitors onboard the Sex Bus. However, she began rejecting them for no reason. In the end, Tuca was left with a bird mechanic. But as things started to build up between them, she found out that she needed Bertie's help. But when she found her in a stable position, the bird mechanic cussed Tuca for spoiling their date.
Tuca & Bertie Season 2 Episode 2: When Will It Release?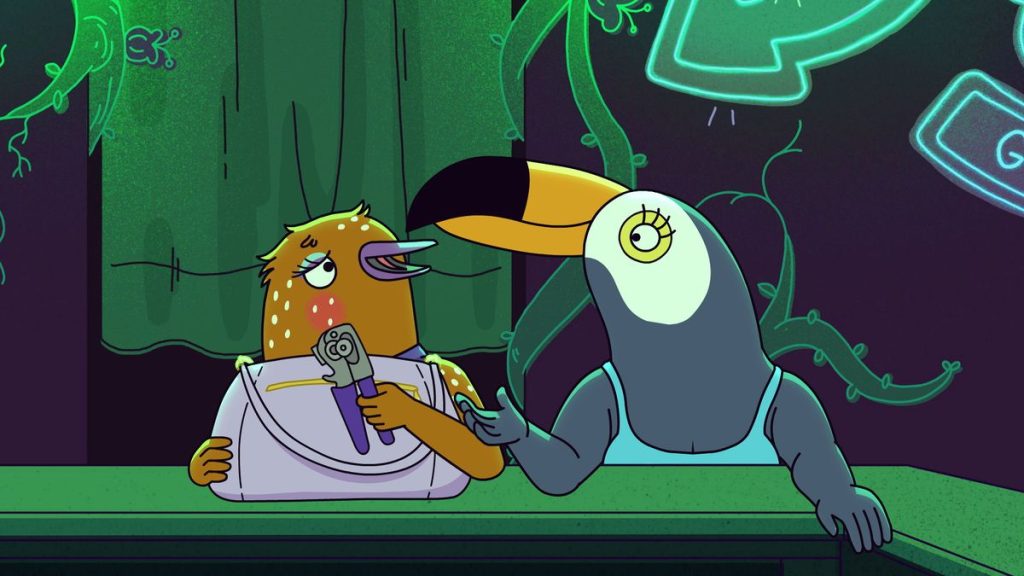 Tuca & Bertie Season 2 Episode 2, titled "Planteau," will land soon this weekend. It will air on Sunday, June 20, at 11:30 pm ET only on Adult Swim. Fans can also catch this episode live on Hulu Live, FuboTV, Sling TV, and YouTube TV. You can even stream this episode on the Adult Swim app on-demand the next day after it aired on the network.