Fear The Walking Dead Season 7 is just a few days away, and the recent preview images tease that the survivors will struggle in their different worlds. The last season ended with the ten warheads blasted across Texas as per Teddy Maddox's plan. While some survivors are killed off, others find a way to survive. But the survival journey doesn't seem that easy as they have to start from zero because what they learned during the zombie apocalypse couldn't be of use. So can they stay alive still?
Fear The Walking Dead Season 7: New Teaser Reveals What's Next
Recently, AMC dropped another short teaser teasing the survival struggle Morgan and Grace are facing. After Teddy Maddox detonated the ten warheads throughout Texas, Morgan, and Grace bunker down inside the submarine with their adopted daughter, Baby Mo. But the food shortage forced them to face the radioactive wasteland, where they met some dangerous and desperate survivors who could do anything to get what they want.
In the short clip, Morgan tries to fight back with mutate zombies and other deadly threats to protect Grace and Baby Mo from them. "Who the hell is that?" asks Grace when a hazmat-suited stranger arrives from nowhere in front of them. Shortly the clip ended teasing that in the second episode, "Six Hours" Morgan, Grace, and Baby Mo will face some severe danger that might be connected with Victor Strand and his troop.
New World!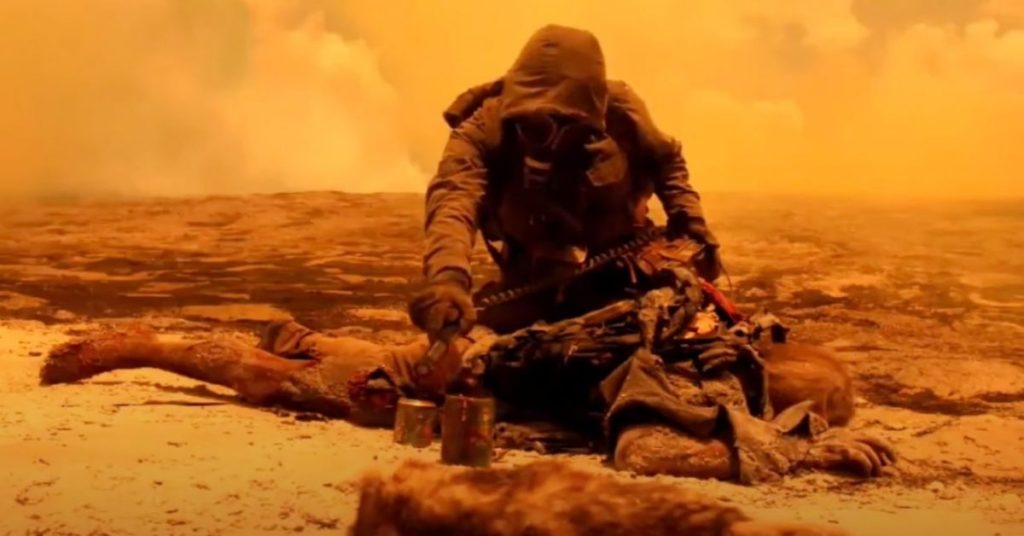 The series co-showrunner Ian Goldberg previously said on Talking Dead that survivors would deal with a completely different reality. Including nuclear fallout, unbeatable air, ash, destroyed structures, limited resources, and more. The nuclear apocalypse will also bring the other sides of the survivors, which will be scary. Further, Ian added that the nuclear apocalypse would bring some cool-designed outfits, including gas masks.
Set Images Tease Survivors Struggle
Recently, BleedingCool revealed some preview images ahead of the season premiere. Well, those images focus on two different worlds where survivors are roving. In the short clip, we have already seen that Morgan and Grace are finding their way through the nuclear wasteland. But they aren't alone as another picture tease they find Althea. So perhaps the person whom Grace saw in the teaser is Althea.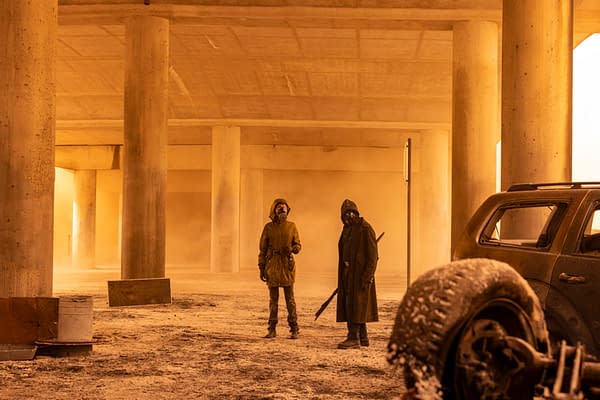 Those images focus on a heart-to-heart talk between the trios where Althea shows Morgan some destroyed structures. Although it remains unknown what they discussed yet, it seems the trio will together join the forces. On the other hand, Sherry and Dwight are safe somewhere in the military camp where they'll meet Mickey (Aisha Tyler). In contrast, Sarah and John Dorie Sr. seem to be in the worst place than anyone can imagine. Above all, Victor appears to enjoy the new beginning of his life. As he plays golf while everyone is still trying to survive.
Fear The Walking Dead Season 7: Release Date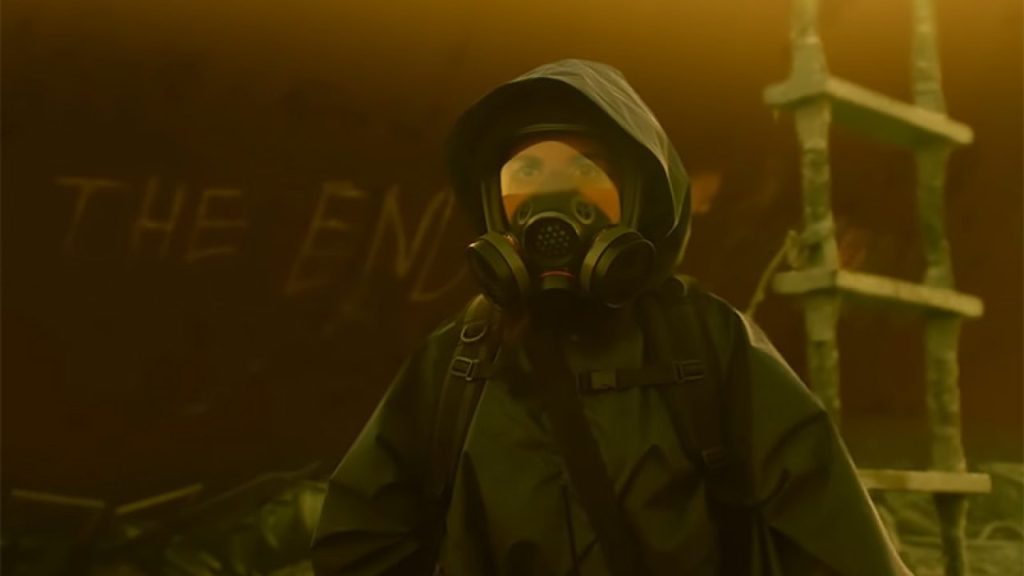 Fear The Walking Dead Season 7 will air this Sunday, October 17, 2021, at 12 am PT/ 3 am ET only on AMC. But, AMC+ subscribers of the US can start streaming Fear The Walking Dead Season 7 titled "The Beacon" a week before its actual release. The episode dropped on October 10 at 9 pm ET/8c on AMC+. Meanwhile, others can catch the show on DirecTV, YouTube TV, Sling TV, and Apple TV Channels in the US.