Amazon Prime Video's Invincible premiered in March 2021 and became the talk of the town in no time. Since then, fans have been clamoring to get updates on Invincible Season 2. Invincible is an animated superhero coming-of-age drama series based on Robert Kirkman's adult comic book series of the same name published by Image Comics.
The show revolves around Mark Grayson, who gains power after turning eighteen and becomes the titular hero 'Invincible.' Mark gets his powers as he is the son of the most powerful superhero on Earth, OmniMan, a Viltrumite. The show chronicles Mark's journey as he tries to balance his high school and superhero life under the pressure of his father's expectations. 
Invincible has been a massive success for Amazon prime and became a huge phenomenon among superhero fans worldwide. Upon the premiere of the first season, it garnered praises from the critics and audience alike. The superhero series has a gripping storyline filled with several unexpected plot twists.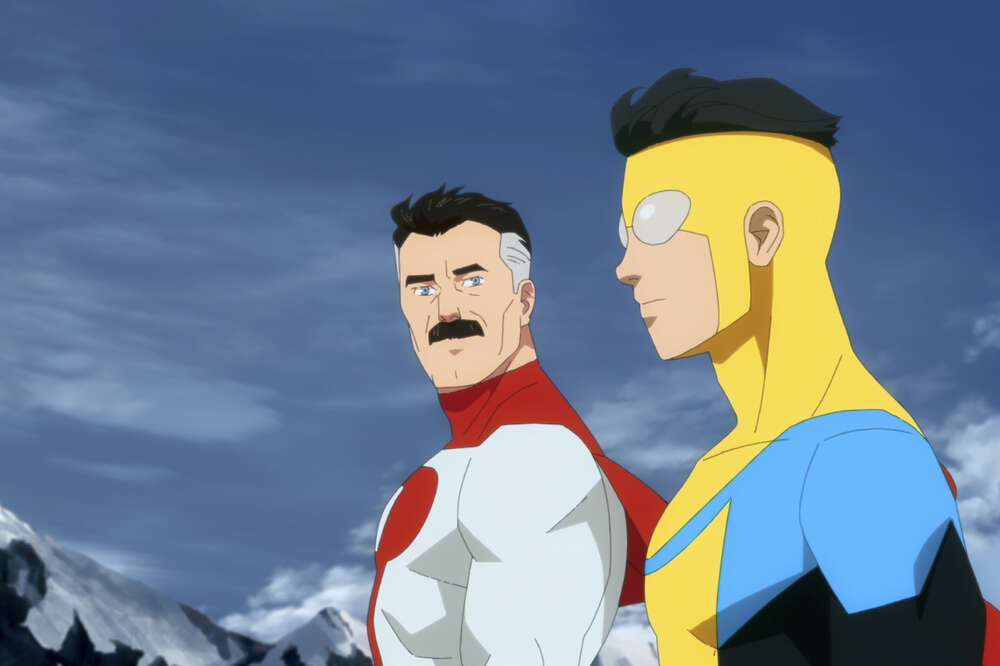 The show takes up a no-holds-barred approach while portraying violence. Invincible's universe is vast and filled with innumerable fascinating characters. Brilliant voice performances by the series cast members is another cherry on the cake. After the intense and blood-filled finale of season one, fans' are frantically waiting for Invincible Season 2. 
Invincible Season 2: Plot And Storyline 
Season one of Invincible portrayed Mark's journey as he navigates through his new superhero life. The season one ending left the audience with a heavy heart. In the finale, Nolan revealed to Mark the true nature of the 'Viltrumite Empire' and told him that he was sent on Earth, not to protect it but conquer it.
There was a city-destroying battle between Omni Man and Mark when he refused to join his dad. Meanwhile, Cecil launched a missile to stop Omni Man, but it did not seem to work. Nolan almost killed his Mark in the fight. However, when he saw his son almost dead, his mind changed, and he flew into space, leaving his post on Earth for the time being.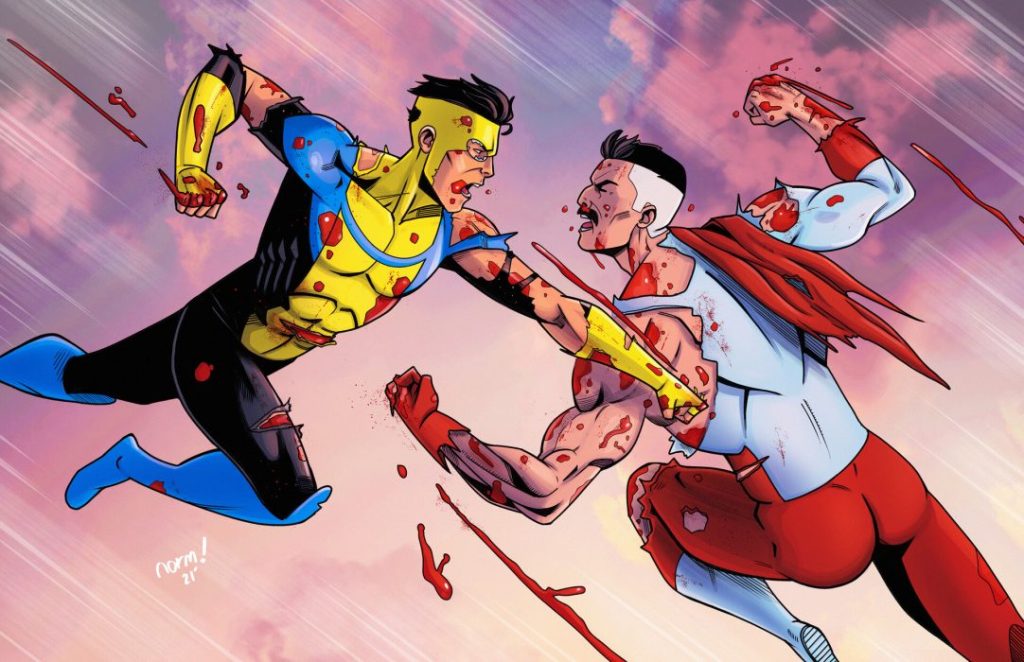 So, Invincible Season 2 will likely pick up from the aftermaths of the first season. Nolan has withdrawn from the planet for the time being, but he will soon return to fight for the Viltrumite cause. A Viltrumite battalion will probably escort him. In the upcoming season, we might also see more Atom Eve and Mark's romance. 
With new villains emerging out of the blue, things will not be easy for Mark. Kirkman also announced that antagonist Angstrom Levy would appear in season 2. As Mark sits on the moon with Allen the Alien, the closing sequence teases some of the plot's possible twists and turns. In it, we saw glimpses of Flaxons, Sinclair's cyborgs, Doc Seismic with lava monsters but most importantly, the Battle Beast.
OmniMan's Redemption In The Next Season?
The most powerful being on Earth, OmniMan, was revealed to be an antagonist when he killed Guardians in the first episode of Invincible. But, as his true colors come out, Omni-Man grows increasingly evil. While Nolan initially tries to negotiate with Mark to join Viltrum's side, he quickly begins to slaughter innocent individuals to demonstrate their weakness while Mark watches helplessly.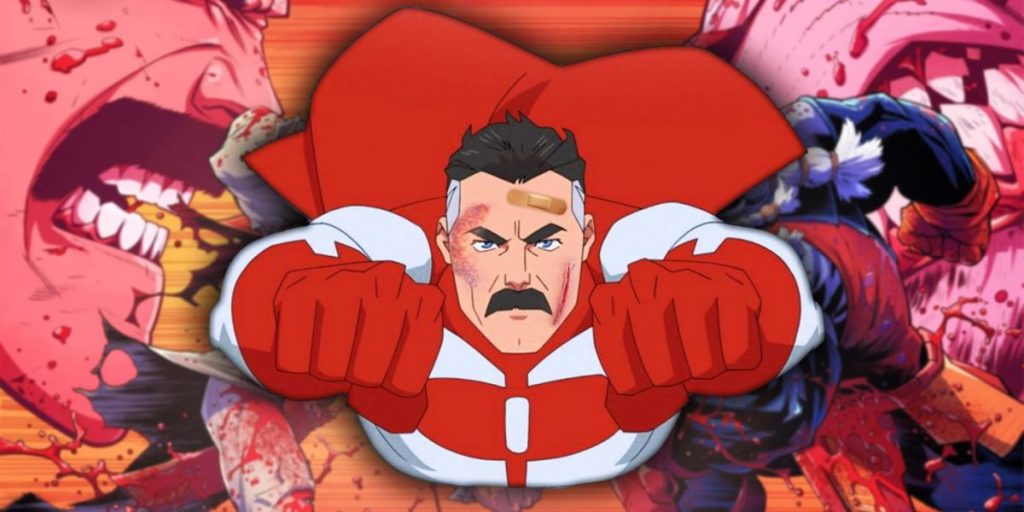 However, despite being a ruthless Viltrumite killing machine, Nolan Greyson also has a love in his heart for his wife Debbie and son Mark. Nolan eventually demonstrates that he is unable to kill his son. Instead, he loves his family behind his authoritarian beliefs and dedication to Viltrum. Mark's sympathy for Nolan impacts him. Despite all the death and damage he has caused, Nolan spared his son's life and departed from Earth.
After the events of season one, fans are speculating that can OmniMan atone for his sins in the upcoming season. Despite his brutality, it's clear that he still loves his family enough to forsake his conquest purpose and depart Earth. Likewise, in Robert Kirkman's original Invincible comics, Omni-Man picks Earth above Viltrum, joining forces with Mark to destroy the Viltrumite Dominion. However, will this be the case in the animated series? We shall find out in Invincible Season 2.
Also, read: Tick Season 3: Will Amazon Prime Renew The Show? All The Possibilities!