It looks like things are about to get tense as Soo-ho and Gang-mu deal with another personal crisis inside the dorm in Snowdrop Ep 14. They will have to stay together if they want to ride out the danger and walk out alive from the dorm. Moreover, Eun will recover and try to rescue Young-ro while Soo-ho tries to intercept the money in the upcoming episode. So, continue reading ahead to know what happens next in ep 14.
Snowdrop Ep 14 Preview: What Will Happen Next?
Gang-mu and Soo-ho will have to keep their differences aside if they wanna survive and escape in Snowdrop Ep 14. They will be conflicted after Soo-ho finds out that Gang-mu tried to find dirt on Dr. Kang and Nam Tae-il. Meanwhile, Commander Lim's spy is still among the hostages and could attack the spies anytime.
Luckily, Director Eun managed to survive being shot and will recover in the next episode. He and his wife would be planning revenge on Nam Tae-il while trying to get their daughter safely. Further, Soo-ho will have to intercept the cash to ensure his and the hostage's safety by making a deal with Commander Lim in Snowdrop Ep 14.
A Quick Recap!
Previously, Soo-ho and Gang-mu went ahead with their plan to use Han-na in order to expose the ruling parties of the two countries. Han-na was supposed to deliver the copied tapes to the media house. Moreover, Soo-ho assured Dr. Kang that they would leave for another country together.
Meanwhile, Commander Lim got the news about the happenings of the dorm. He contacted Director Eun. Eun then decided to send in the SWAT team to rescue Young-ro and then bomb the dormitory to kill the spies and the hostages. Inside the dorm, young-ro felt guilty when her roommates talked harshly about the ANSP, unaware that she was the daughter of Director Eun.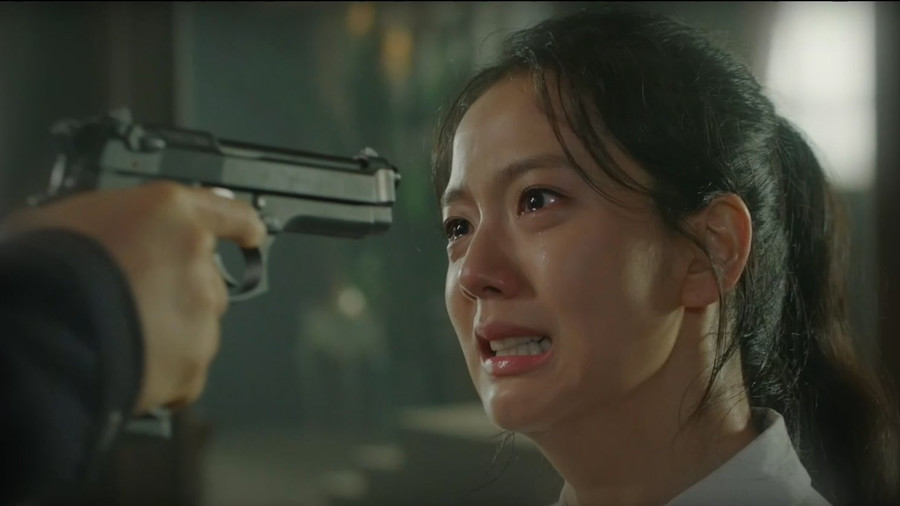 Meanwhile, in Snowdrop Ep 13, Young-ro went ahead to the chapel where Soo-ho held her as they stayed there alone together. The police caught Han-na, recovered the tapes from her, and arrested her. Further, Nam Tae-il informed gang-mu and Soo-ho about Director Eun's plan and the bombs surrounding the dorm. Thus, Gang-mu and Soo-ho realize that they had a mole among them.
They confronted Bun-ok if she was helping the director, but she declined. The duo also found a radio in a chicken and realized that the mole could have been there even before the hostage situation. Lim also ordered the mole to kill them all if Eun failed to do it. Young-ro proposes to speak to her father to save all the hostages. However, the police began shooting as she came out with Soo-ho. Eun came in the way and got shot while Young-ro was rushed back inside.
Nam Tae-il took over and decided to enter the dorm. However, he stopped when they used Dr. Kang against her. Also, the spies sent Han-na to intercept the money so they could use it to strike a deal with Lim. Han-na went to Eun's wife and told her the truth about who shot Eun. Moreover, Soo-ho found out that Gang-mu ordered Han-na to find proof about Kang and Nam Tae-il's affair. Eventually, the duo ended up pointing guns at each other in Snowdrop Ep 13.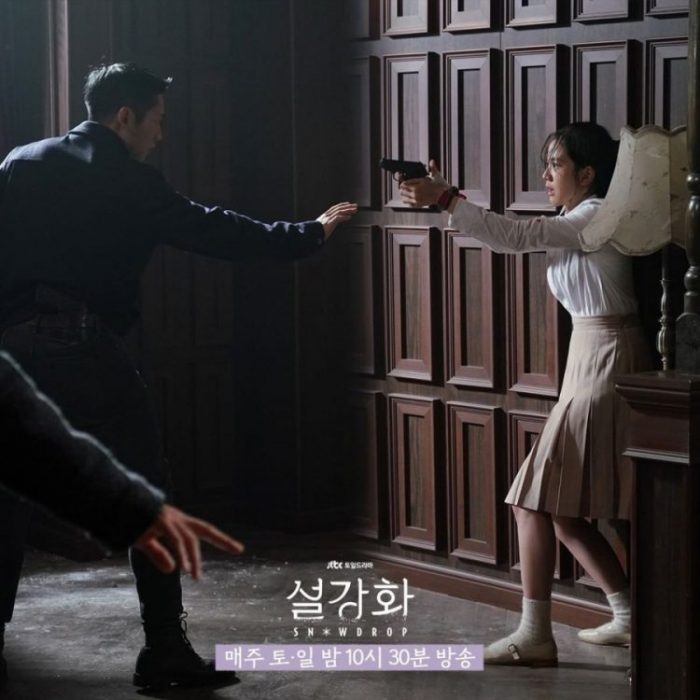 Snowdrop Ep 14: Airing Date
JTBC will air Snowdrop Ep 14 on January 29, 2022. The network will air the upcoming episode this Saturday at 10:30 p.m. KST. And, the network will air the remaining two episodes the next day on Sunday.
Where To Stream The Next Episode Online?
International viewers can stream the latest episode of Dramacool and Disney+. Viewers across the west coast can access the episode on Disney+ using a VPN. So, don't miss out on ep 14, and stay tuned for more thrilling episode previews about your favorite K-dramas.