Max and Helen will be ready to execute a bold plan to save the hospital in New Amsterdam Season 4 Episode 15. The standards of treatment at the hospital have dropped rapidly under Veronica's reign. Max will need to stand up against her and be there for his colleagues who are suffering gravely. And fortunately, the show is finally returning after a small break which caused due to the winter Olympics. Hence, keep reading ahead to learn all the updates about the fifteenth episode.
New Amsterdam Season 4 Episode 15 Precap: What Will Happen?
The fifteenth episode of New Amsterdam Season 4 is titled "Two Doors." Max will concoct a bold yet risky plan to help the New Amsterdam hospital before it gets too late. However, Veronica will not back down so easily. Max might end up getting arrested by the cops. Moreover, Reynolds and Vernioca will have a disagreement on the best way of handling a risky surgery in the next episode.
Dr. Wilder will ask Dr. Castries to assist her with a terminal cancer patient. Also, Iggy will treat a father and son duo to get over a traumatic experience in the fifteenth episode.
A Quick Recap!
Dr. Vijay's New Amsterdam colleagues, including Max, Laurie, iggy, Helen, and the others, attended his funeral in the previous episode. Max and Chaplain Alpert distributed food and water to the homeless after the funeral to honor Vijay's legacy. Sadly, the Chaplain fell unconscious, and Max had to take him to the hospital.
When Max reached the hospital, he was surprised to see a long line of patients in the waiting area. So, Max had to sneak the Chaplain in by dressing him as a doctor. Laurie told Max that Veronica had initiated the waiting room plan. Moreover, Lauri was shocked to see Dr. Vijay's son being brought to the ER in critical condition.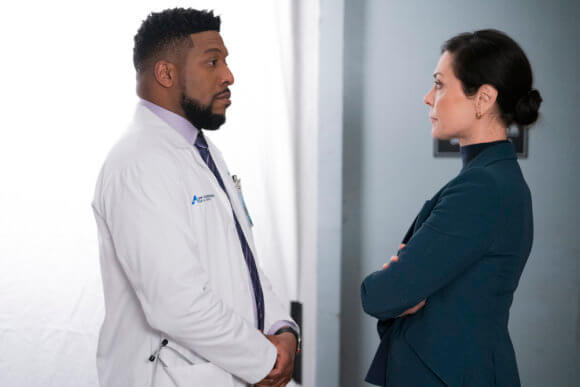 Elsewhere, in New Amsterdam Season 4 Episode 14, Floyd refused to perform surgery on the Chaplain because Veronica discontinued it. And Dr. Iggy came across an eight-year-old who wanted to leave his parents and stay alone. Moreover, Lauren told Helen that Vijay's son had overdosed on drugs as she broke into tears. But Helen and Max discovered that Dr. Wilder had been performing surgeries in the morgue against Veronica's orders.
Further, Veronica found out about the morgue, and Max had to take the Chaplain to Baptist hospital. As a result, Veronica demoted Iggy from the head of the department's position while Dr. Wilder handed in her resignation. However, Veronica threatened to report Wilder's morgue incident to the board if she left. Lauren was fired, while Floyd was the one who told Veronica about the morgue. After all this, Max and Helen were disheartened to see the condition of the hospital under Veronica's reign. So, they decided to stay back and fight to make things better in New Amsterdam Season 4 Episode 14.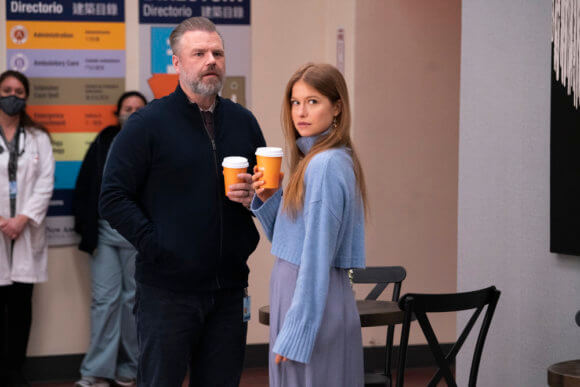 New Amsterdam Season 4 Episode 15: Release Date
The show was halted due to the winter Olympics broadcast. Finally, NBC will air New Amsterdam Season 4 Episode 15 on February 22, 2022. The network will continue airing a new episode weekly on Tuesdays at 10:00 p.m. ET. Also, each episode of the current season will have 45 minutes of estimated runtime.
Where To Stream The Returning Episode Online?
If you miss NBC's broadcast, you can stream the latest episode on the network's official website and the NBC app. Moreover, season 4 is available to stream on DirecTV, Fubo TV, Hulu+Live, YouTube TV, Sling TV, and Peacock TV. So, don't miss out on the fifteenth episode and keep coming back for more thrilling episode previews only on TechRadar247.com.