Star Trek Picard Season 2 Episode 2 is all set to return on your screens soon. Well, in the last episode, things were quite difficult for Picard and his crew to handle. Speaking of Stargazer, the Queen somehow transported there while Picard seems ready to press the self-destruction. But, it looks like things didn't end here. More problems will brew in Pichard's life when he meets his old nemesis. Keep reading to know more.
Star Trek Picard Season 2 Episode 2 Preview: What To Expect Next?
Star Trek Picard Season 2 Episode 2, titled "Penance," is written by Akiva Goldsman, Terry Matalas, and Christopher Monfette, while Dough Aarniokoski directed it. In the last episode, viewers saw Pichard was stuck in the explosion. But, after the explosion took place, he was transported to an alternate timeline. It looks like his own house.
But there is still something wrong with it, Picard wonders. And things tense afterward. Pichard later learns that he is in the year 2400 when his longtime enemy Q appeared. It looks like the anomaly happened due to Q.
Pichard Traps On Alternative Timeline
So far, viewers know, Pichard's somehow transported to an alternate timeline where he finds himself alone with his old nemesis Q. Pichard asks Q about what's going in and why he's there. Though he found himself at his place yet, there was something wrong with the house. Further, he asks Q about his loyal crew and what happened to Stargazer.
But instead of answering his question, Q seems in a mood to piss Pichard off. When Pichard asks about the Stargazer, Q urges that there's no Stargazer at all. That leaves Pichard wondering what he did. Further, it looks like Q is behind the destruction and anomaly created in the last episode.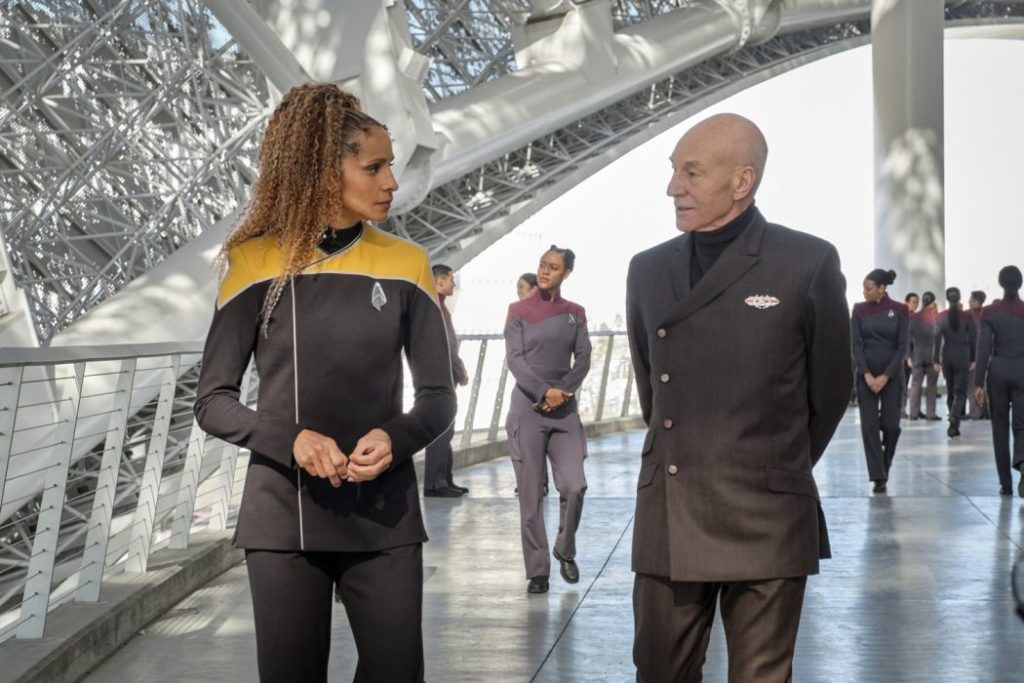 A Quick Recap!
Star Trek Picard Season 2 Episode 1, titled "The Star Gazer," was written by Akiva Goldsman and Terry Matalas while Dough Aarniokoski directed it. It followed retired admiral Jean-Luc Picard's struggle after waking up. He rejected the romantic proposal by his housekeeper Laris. Moving on, after giving a warm speech to the new cadets, including Elnor, his former ward who turned into the chancellor of Starfleet Academy, Picard visited his old friend Guinan. They discuss why Guinan avoids romantic relationships.
Meanwhile, Captain Chris Rios and Dr. Agnes Jurati discover something. They seek help from Seven Of Nine, a vigilante old ship La Sirena to unearth the mystery. While they try to get deeper into the mystery, an anomaly transported Queen onto the Stargazer. It later thwarted Pichard to initiate the self-destruction of Stargazer. But after the explosi on takes place, Pichard found himself in another timeline.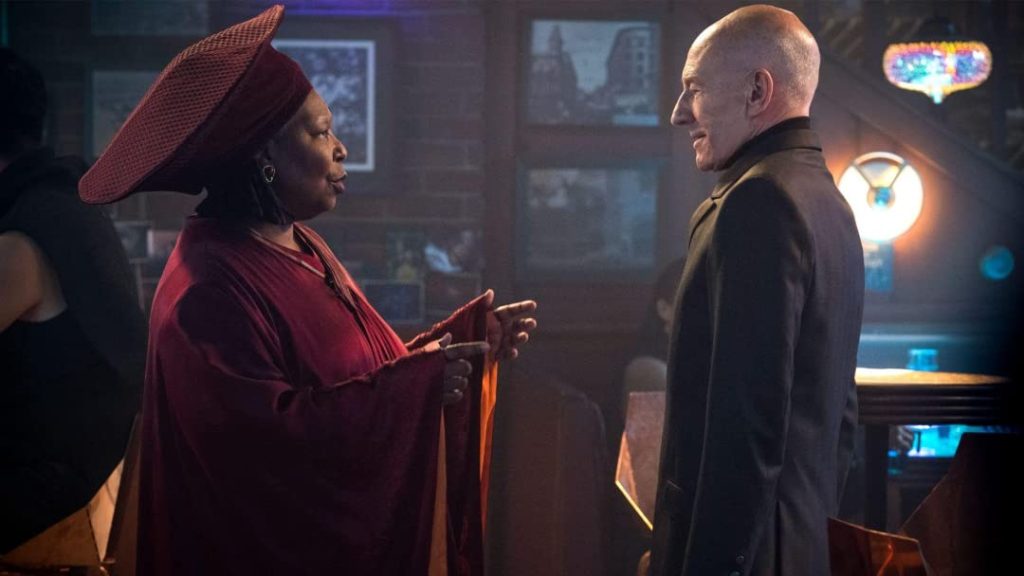 Star Trek Pichard Season 2 Episode 2: When Will it Return?
Star Trek Pichard Season 2 Episode 2, titled "Penance," will soon return on your screens. It will air on March 10, 2022, only on Paramount+. The show consists of ten episodes which will air weekly on Thursday. Further, online subscribers can stream the entire show on Amazon Prime on May 6, 2022. So stay tuned and don't miss it.