Channel 4's teen comedy, Derry Girls, is one of the shows that has been missing out from our screens for a while. The show has been gravely affected and delayed due to the pandemic. Since the third installment's renewal back in 2020, fans have been eagerly looking forward to Derry Girls Season 3. However, the pandemic delays have led the show's final installment to have been delayed for almost two years. Luckily, the black comedy is finally arriving for the third installment this year.
The sitcom follows a group of Catholic girls' secondary school students navigating their teen years during the ending stages of The Troubles in Derry. The series revolves around Erin Quinn, her cousin Orla, their friends Michelle, Claire, and Michelle's English cousin, James. The gang frequently lands in peculiar yet funny situations, which leads them to lie to their parents, sneak off on adventures, and end up in crazy circumstances.
Moreover, the crew goes through cultural divisions, political unrest, and heated discussions while dealing with getting old and trying to stay out of trouble. However, somehow they always end up attracting trouble. The second season hinted at a possible romance budding up between Erin and James as the show makes way for the third season. Hence, fans are excited to find out when the show returns for Derry Girls Season 3? Let's find out!
Derry Girls Season 3: Renewal And Production Updates
Channel 4 confirmed The third installment in April 2019, with filming scheduled to begin in June 2020. Unfortunately, production had to be suspended several times due to the COVID-19 lockdown. To the dismay of creators, cast, and fans, filming for the third installment until October 2021. The show was delayed for almost a year due to the pandemic, which caused a lot of frustrations.
The filming for Derry Girls Season 3 finally came to a close in December 2021. The show's creator Lisa McGee and actress Nicola Coughlan(Claire) celebrated the conclusion of the filming by informing the fans about the happy news. Hence, fans would be thrilled to know that the third installment is currently under post-production, and we are sure to witness the final season coming out this year.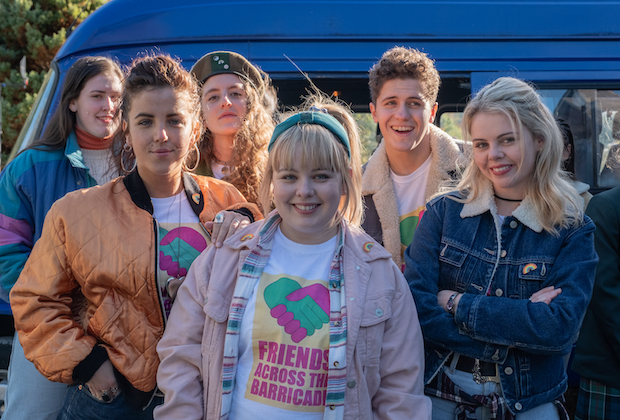 Will Season 3 Be The Series Finale?
Sadly, the third season will be the final installment of Derry Girls. Writer and creator Lisa Mcgee confirmed that the series would come to a close with the third installment. McGee revealed that the plan was always to bid farewell after three seasons. The show is loosely based on Lisa's teenage life experiences. 
Luckily, Lisa hinted that our beloved characters might return in some other forms in the future. She praised Drey Girls' incredible cast and crew. She also expressed her gratitude to the loyal fans who have stayed by their side throughout the show's journey.
Will Erin And James Become Romantic In Derry Girls Season 3?
Despite Erin's habit of constantly mocking James, several instances during seasons one and two hinted that Erin might have a crush on James. Lisa teased the possibility that Erin and James might be seen romantically in the final season.
Lisa always thought that James liked Erin, but he may not have understood it yet. However, he might realize it as she grows older. Thus, there is a possibility that we might witness ore such budding instances during Derry Girls Season 3 and a possible romance flourishing for the film.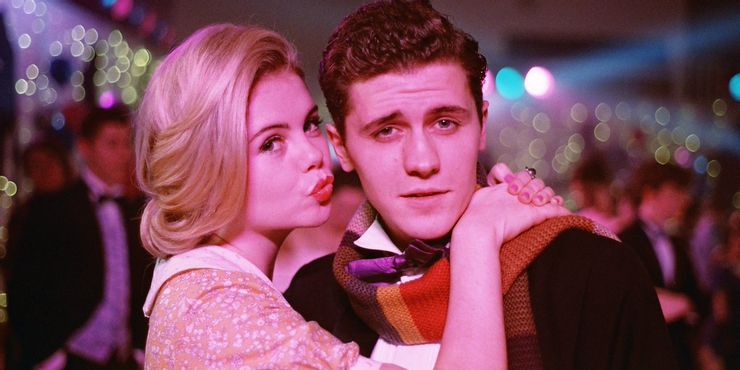 Lisa McGee Hints A Possible Spin-off Derry Girls Film
During a radio show with Ray D'Arcy in July 2020, Lisa teased the possibility of a Derry Girls Film planned to be produced after Derry Girls Season 3. Lisa revealed that she had a vague idea about the film after being unsure about it for a while. She plans to give the idea some more thoughts after the third season.
Lisa is enthusiastic and believes that the cast would be interested in the Derry Girls film too. She also shared that the movie might have been in the production stage if the pandemic had not affected the final season's schedule. Hence, the story and the characters will continue to cheer us up in the form of a film after the conclusion of Derry Girls Season 3.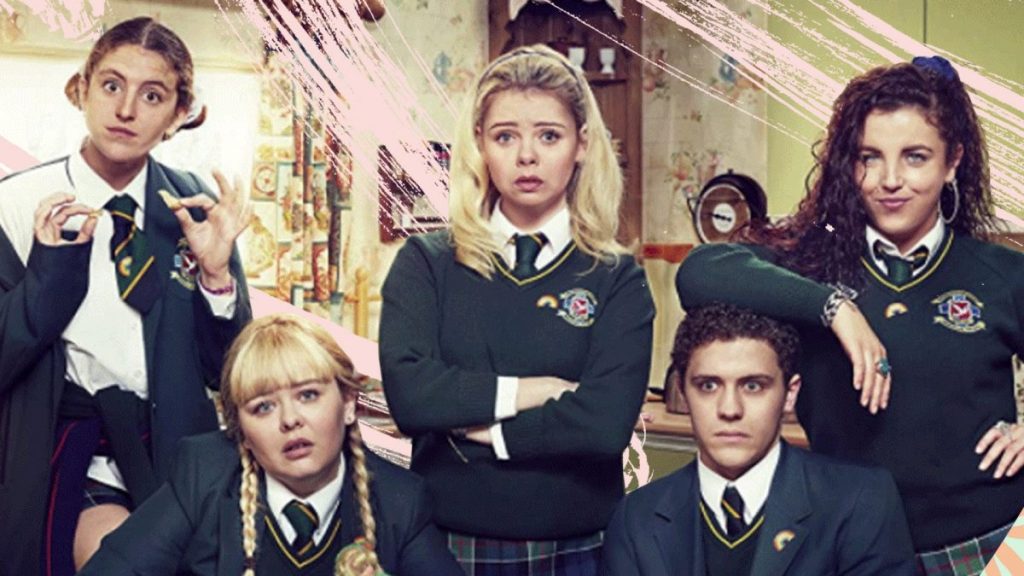 Who Will Return?
The lead cast members expected to return for season 3 are Saoirse-Monica Jackson as Erin Quinn, Luisa Harland as Orla McCool, Nicola Coughlan as Claire Devlin, and Jamie-Lee O'Donnel as Michelle Mallon. In addition, Dylan Llewellyn is also expected to return as Michelle's cousin, James McGuire, in Derry Girls Season 3. 
Further, Tara Lynne O'Neill, Tommy Tiernan, Ian McElhinney, Kevin McAleer, and Leah O-Rourke are also expected to appear next season.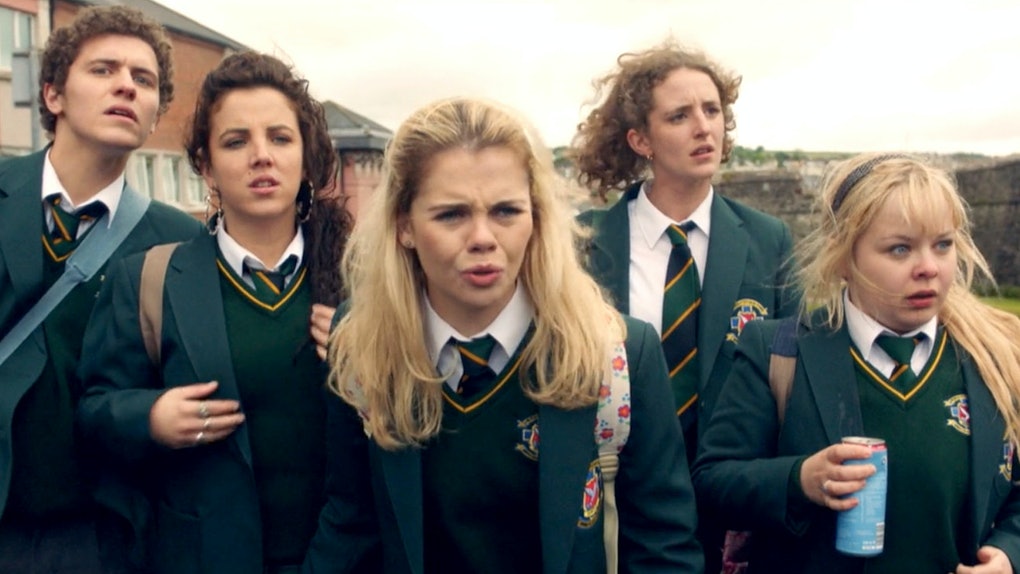 Derry Girls Season 3: Release Date
After waiting for almost two years, it seems like the final season will return very soon. The network has not announced the official release date for the third season yet. However, Channel 4 will surely premiere Derry Girls Season 3 sometime in 2022. Moreover, the final season is expected to feature a total of six episodes, similar to the previous seasons. Thus, stay tuned for more thrilling new updates about your favorite shows only on TechRadar247.com.