It looks like Tae-Moo will make full use of the opportunity of pretending to be her boyfriend in Business Proposal Ep 7. He will make romantic gestures in front of Ha-Ri's friends. Moreover, young-Seo and Seong-Hoon will also get closer after their kiss previously. Hence, continue reading to know about the seventh episode.
Business Proposal Ep 7 Precap: What Will Transpire?
In the upcoming episode of Business Proposal, Tae-Moo will pretend to be Ha-Ri's boyfriend in front of her friends, including Min-Woo and Yoo-Ri. The duo will have a meal with Ha-Ri's friends. He will act quite romantically in front of her friends.
Tae-Moo will also invite Ha-ri's friends on his yacht. He will finally confess his feeling for her in the upcoming episode. Tae will tell Ha-Ri why a man like him who does not like to waste his time hosts the friends of his employee. Ha-Ri would be shocked to know how Tae-Moo feels about her in Business Proposal Ep 7.
A Quick Recap!
The sixth episode of Business Proposal was titled Ha-Ri's Boyfriend." Tae-Moo told Ha-Ri that he was aware of her true identity. The duo rushed into the police station to meet Young-Seo and Seong-Hoon. The officer told Young-Seo that her stalkers would walk away with a little fine. Tae-Moo asked Seong-Hoon to look into the perpetrator named Shin Jeong-U. Tae-Moo threatened to buy Shin's company and fire him. He also told Shin about having evidence that the stalkers had filmed other women too. Tae also threatened to put the man in jail for a long time.
Back at work, Ha-Ri tried to avoid Tae-Moo. He texted her to meet him after work. Tae admitted to Seong-Hoon that he had feelings for Ha-Ri and was planning to confess it to her over dinner. Tae-Moo and Ha-Ri met at Chairman Kang's private restaurant. She handed her resignation to Tae-Moo. Ha-Ri thought that he called her to fire her. Ha-Ri requested him to reconsider letting her go. Tae-Moo realized that Ha-Ri did not have feelings for him and agreed to reconsider her resignation.
Ha-Ri Resigns While Tae-Moo Admits His feeling For Her
Elsewhere, in Business Proposal Ep 6, Ha-Ri went out on dinner with her friends Young-Seo, Min-Woo, and Yoo-Ri. They asked Ha-Ri about her boyfriend. Ha-Ri told him that she went to a concert with him as Min-Woo seemed jealous. Min-Woo was getting featured on a TV program at Busan and his friends planned to accompany him. However, Young-Seo said that Ha-Ri planned to spend the weekend with her boyfriend.
Tae-Moo ripped her resignation and Ha-Ri thanked him. He asked her out for a movie about food development for research purposes. Tae-Moo tried to fix a problem with Ha-Ri's recliner and the two almost kissed. She rushed out to the restroom and saw two of their colleagues going in to watch the movie. Ha-Ri ran inside and told Tae-Moo about it. He had to crawl his way out of the theatre while Ha-Ri stayed and watched the movie with their colleagues.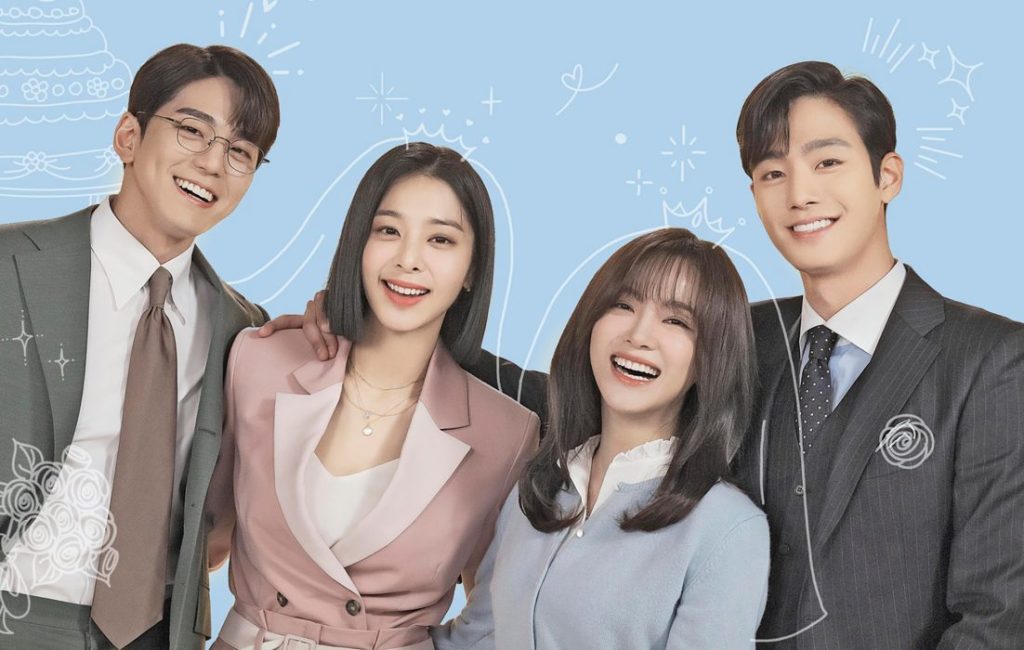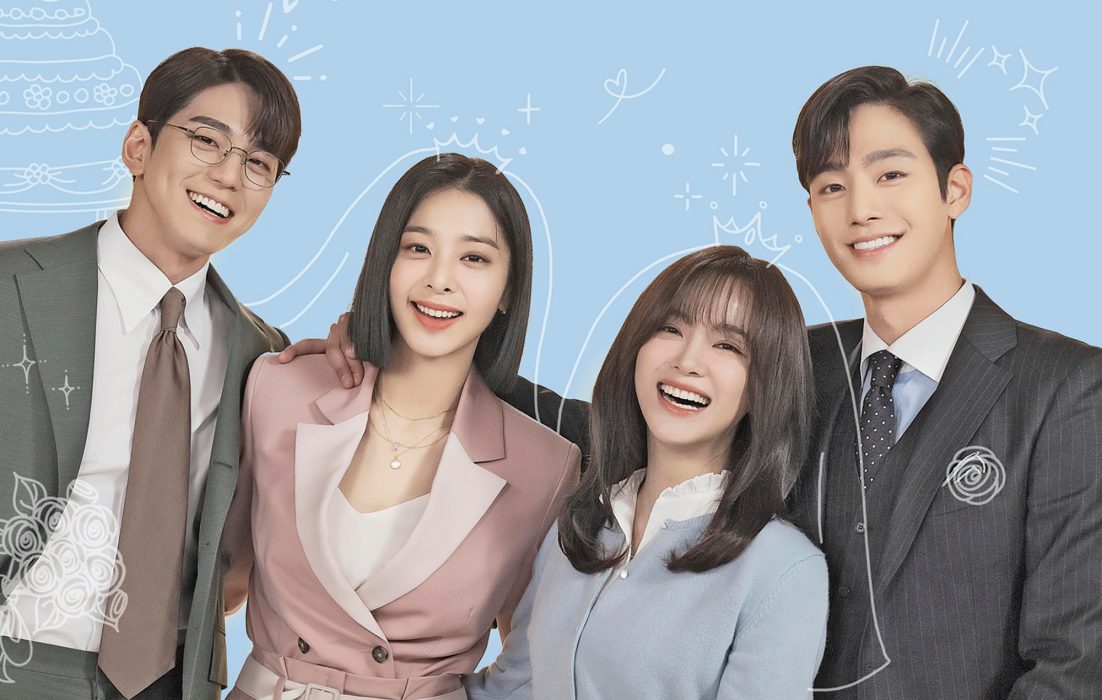 Tae-Moo & Ha-Ri Take A Beach Trip
Next, Tae-Moo and Ha-Ri went on a business trip to Sokcho-si. The duo had conversations about life at the beach. Meanwhile, Young-Seo and Seong-Hoon ran into each other at a restaurant. They drank together as Seong-Hoon walked with her. Young-Seo confessed about falling for him when she first saw Seong-Hoon as they kissed.
At the beach, the rain began to pour and Tae-Mo started to have flashbacks of his parents dying in rain. He left Ha-Ri on the roach and drove away. Ha-Ri's phone died and she went to a hotel nearby. Tae-Moo went back after the rain stopped but Ha-Ri was already gone. She ran into Yoo-Ri at the hotel. Ha-Ri's friend informed her that Min-Woo's filming had been moved to Sokcho-si. Ha-Ri's friends insisted on meeting her boyfriend. Luckily, Tae-Moo came out of nowhere and introduced himself as Ha-Ri's boyfriend in Business Proposal Ep 6.
Business Proposal Ep 7: Airing Date
SBS will air Business Proposal Ep 7 on March 21, 2022. The network broadcasts two new episodes weekly on Mondays and Tuesdays at 10:00 p.m. KST.
Where To Stream The Seventh Episode Online?
International viewers can stream the latest episode on Netflix and Dramacool. the streaming sites release the upcoming episode soon after SBS's broadcast. So, don't miss out on the seventh episode and keep returning for more informative episode previews about your favorite K-dramas on TechRadar247.com.