It seems like Yi-Jin is beginning to get possessive about Hee-Do as they start dating in Twenty Five Twenty One Ep 13. He will get jealous of a person Hee-Do addresses as Oppa. The creators are planning a big guest star appearance in the upcoming episode to make the show more realistic. Moreover, Sueng-Wan will try to figure out her life while Yu-Rim binds with Ji-Woong. So, keep reading ahead to learn all the necessary details about ep 13.
Twenty Five Twenty One Ep 13 Precap: What Will Transpire?
Yi-Jin and hee-Do relationship are finally official after they shared a kiss previously. As they begin dating, the couple will face some new challenges on their journey together. Yi-Jin will get jealous of a new guest star appearing in the upcoming episode. Kim Jun-Ho, a real-life professional South Korean fencer will appear in a cameo as Jun-Ho Oppa. He is a three-time Asian champion, three-time team world champion, and 2021 Team Olympic champion. Yi-Jin will get jealous of Kim when he comes across Hee-Do.
Moreover, Yu-Rim and Hee-Do will look back at their fencing journey. Seung-Wan will try to get her life together after leaving the school. Ji Woon and Yu-Rim will spend some more time as they bond together in Twenty Five Twenty One Ep 13.
A Quick Recap!
In the previous episode, Hee-Do's mother pressured her to quit fencing and focus on attending college for higher studies. Another fencer Lee Ye-Ji told their coach about quitting. However, he was not ready to let them leave the sport. Yu-Rim and Hee-do supported Ye-Jis' decision and requested the coach to let her quit. Ji-Woong gave Yi-Jin, Hee-Do's solo picture as the layer requested.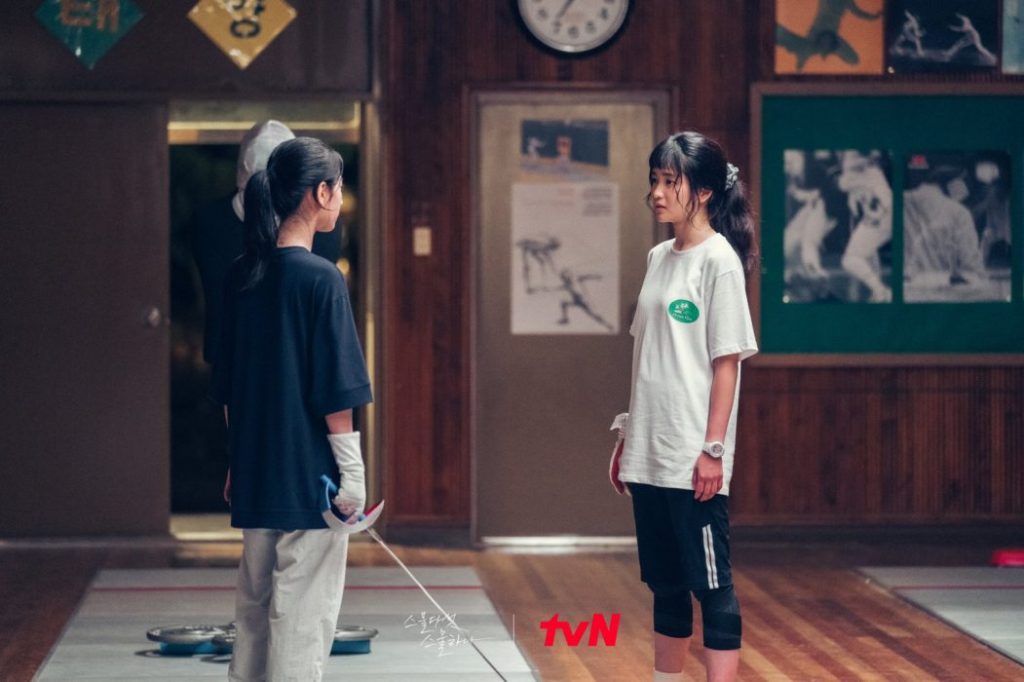 Elsewhere, in Twenty Five Twenty One Ep 12, some students asked Ji-Woong to flip his t-shirt in the corridor. The teacher noticed Ji-Woong's act and began to beat him. Seung-Wan intervened and reminded the teacher that corporal punishment was a crime. She tried to complain to the cops about the teacher assaulting the students with no results. Moreover, Ye-Ji decided against quitting and focused on being better. Hee-Do and Yu-Rim helped get to perform better at fencing.
Further, Yi-Jin's documentary on Yu-Rim and Hee-Do turned out to be a huge success. After which, he moved on to cover a baseball event. Yi-Jin managed to overcome his mistakes in the past and believed that he was moving towards a brighter future in journalism. He was shocked and impressed to learn about Hee-Do's fluency in the Frech language. The duo spent a romantic evening together before Hee-Do's ex showed up and questioned ye-Jin's feelings toward Hee-Do. Seung-Wan left the school while Hee-Do and Ji-Woon decided to take the exams in Twenty Five Twenty One Ep 12.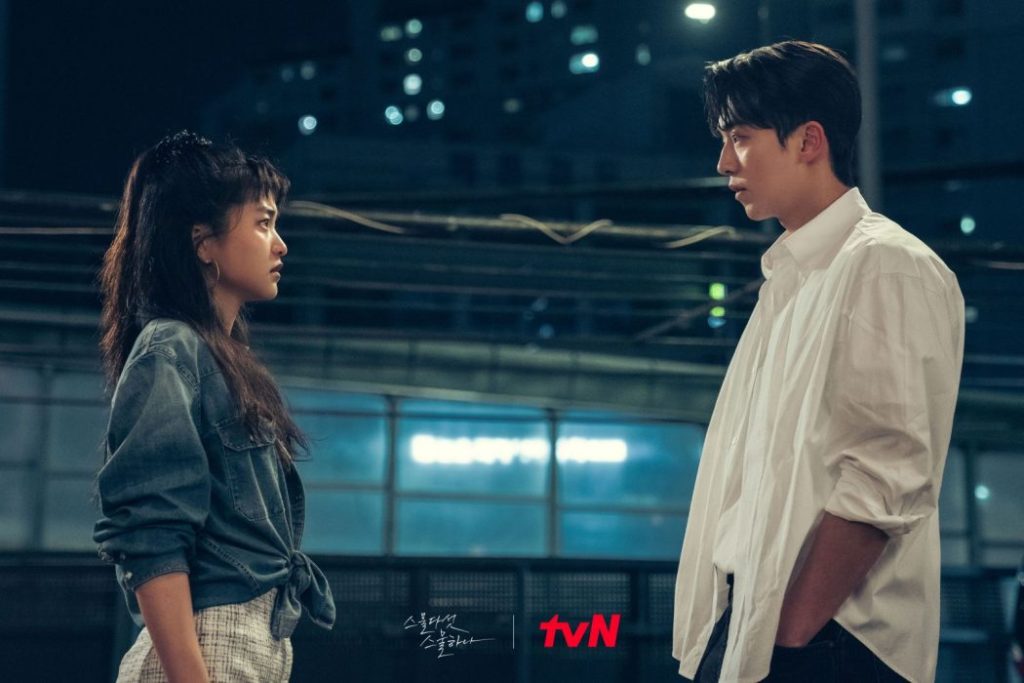 Twenty Five Twenty One Ep 13: Airing Date
tvN will air Twenty Five Twenty One Ep 13 on March 26, 2022. The network broadcasts two new episodes weekly on Saturdays and Sundays at 9:10 p.m. KST. Viewers across the globe can stream the upcoming episode on Netflix, TVing, and Dramacool. So, don't miss out on ep 13 and keep coming back for more thrilling K-drama episode previews only on TechRadar247.com.