It seems like Lucas will take a huge responsibility to help Elizabeth in When Calls The Heart Season 9 Episode 4. There is no one to watch over little Jack and Lucas will volunteer for it. Moreover, he will work closely with Walden in an attempt to expose him. Nathan will bond with May over his horse Newton, while recovering from his injuries. So, keep reading ahead to learn all the necessary details about the fourth episode.
When Calls The Heart Season 9 Episode 4 Preview: What Will Happen?
The fourth episode of When Calls The Heart Season 9 is titled "Straight from the Heart." Lucas will step in on a new role by taking care of little Lucas. The babysitter Laura has a flu bug and there is nobody to watch over Jack. So, Lucas will rise to the occasion and volunteers to stay with her kid. Elizabeth would be delighted to see a new side of Lucas. However, Lucas will realize that watching over a little boy is exhausting, certainly more than he bargained for.
Meanwhile, Augustus Landis will be back in Hope Valley. He will quickly get himself in another comparison with Elizabeth. He will Elizabeth's equilibrium while the students defend her. Mei Suo will continue to take care of Nathan's horse, Newton.
A Quick Recap!
Previously, Elizabeth was a little nervous about how people would react to her book during the signing event. Nathan cheered her up by asking her to sign his copy as 'the one that got away'. Faith told Nathan it was too soon to be riding horseback if he wanted to go see Allie. Walden wanted to change the town and threatened Bill in his office. He told Bill that he would continue to do his business and Bill disagreed. Nathan's horse, Newton, was still a bit traumatized after the accident. The only person that the horse trusted was May.
Further, in When Calls The Heart Season 9 Episode 3, Lucas tried to plan a surprise dinner for Elizabeth. But, she was upset about the poor and insulting reviews on her book. He tried to get Elizabeth to dinner but she just wanted to stay there and look at the stars. Eventually, Lucas had to tell her about the surprise to get her to leave. Elizabeth promised to act surprised. Elizabeth's book was based on her sister and not Molly. Lucas offered to become Walden's business partner. Elizabeth walked in on Lucas abruptly speaking to someone in French regarding Wyman Walden.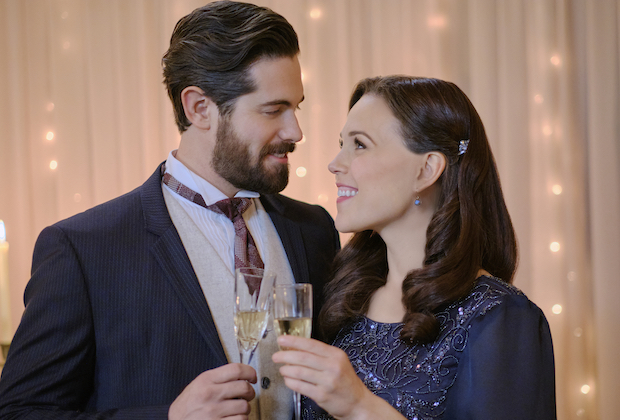 Lucas tried to expose Walden and catch him red-handed in the middle of his shady dealings. However, it seemed like Lucas was not the only one who had been keeping an eye on Walden after he conned Jesse and Clara out of their savings. Bill made sure that Walden and his crooks don't pull off anything shady. However, a shady man like Walden always finds a way to break through, in When Calls The Heart Season 9 Episode 3.
When Calls The Heart Season 9 Episode 4: Airing Date
Hallmark Channel will air When Calls The Heart Season 9 Episode 4 on March 27, 2022. The network broadcasts a new episode weekly on Sundays at 8:00 p.m. ET. And season 9 will feature a total of 12 episodes.
If you miss Gallmark's broadcast, you can stream the latest episode on the network's official website. So, don't miss out on the fourth episode and keep coming back for more thrilling episode previews only on TechRadar247.com.