S.W.A.T. Season 5 is edging closer to its finale, and fans can't wait to learn the show's future. However, they have to wait for a while until the network officially announces its plans for the sixth run. Besides that, let's head closer to what will happen next. It looks like in S.W.A.T. Season 5 Episode 15 Hondo will deal with some issues that might separate him from the rest of the team. Meanwhile, we will also see Lina Esco in a new role as she will play an important role in the creative team. Let's look at what she will do in the upcoming episode.
S.W.A.T. Season 5 Episode 15 Preview: What Will Happen Next?
S.W.A.T. Season 5 Episode 15, titled "Donor," Lina Esco directed the episode while Ryan Keleher wrote it. Many of you were surprised to read it Lina Esco directed the episode. Indeed it's real, she has been playing Chirs for years, and now she has finally decided to show off her other talents. Lina has worn the mantle of director for this particular episode. The CBS allowed her to direct the S.W.A.T. Season 5 Episode 15. So let's see how things will unfold in the upcoming episode.
As per the official synopsis, hospital employees will face a challenging situation. They will be hostages by a gunman. So after learning this news, the S.W.A.T. team rushes to save the staff's life. But later, they realized it's a bit complicated, and it isn't as simple as it seems. They find a grieving father whose son was denied to have a kidney transplant. That let him take some tough decisions. Meanwhile, Hondo works on gathering some evidence to prove his theories behind the rise of the culprit.
Robert Hicks Will Return
In S.W.A.T. Season 5 Episode 14, Commander Robert Hicks wasn't present in the show. However, he will return once again. The promo images show he will join forces with Hondo to deal with the hospital situation. Meanwhile, Luca will be there on a field mission. At first, Chris and Hondo cover up the hospital, but after learning the gruesome father's condition, he will ask Hicks for help. As usual, he will come up with a diplomatic answer that will leave Hondo to work on his own.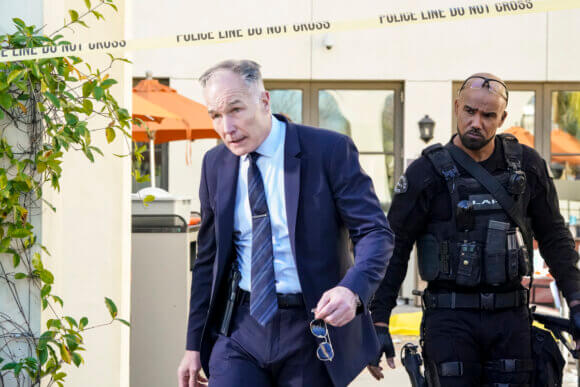 A Quick Recap!
In S.W.A.T. Season 5 Episode 14, in the absence of Hicks, Hondo asked Luca to handle the team as interim Commander. However, Luca wasn't sure about this. Hondo had some work to finish, and he knows pretty well that no one can handle this position like Luca. Meanwhile, Chris goes on patrol work. Deacon ran into a person named Ortiz, whom he had arrested before. But he pleaded that he wasn't involved in the murder case, so Deacon opened the case again to unearth the mystery behind the case.
On the other end, Tan and Ally met again after moving on. She helped the cops to capture the bad guys. But in the end, she was stuck in a dangerous situation that led Tan to rush into things. Later, Hondo asked him to explain everything. So he tells Hondo that once they were together, he was happy with his wife and expecting their baby. Apart from that, three go on an undercover mission and later arrest the drug kingpin in the process.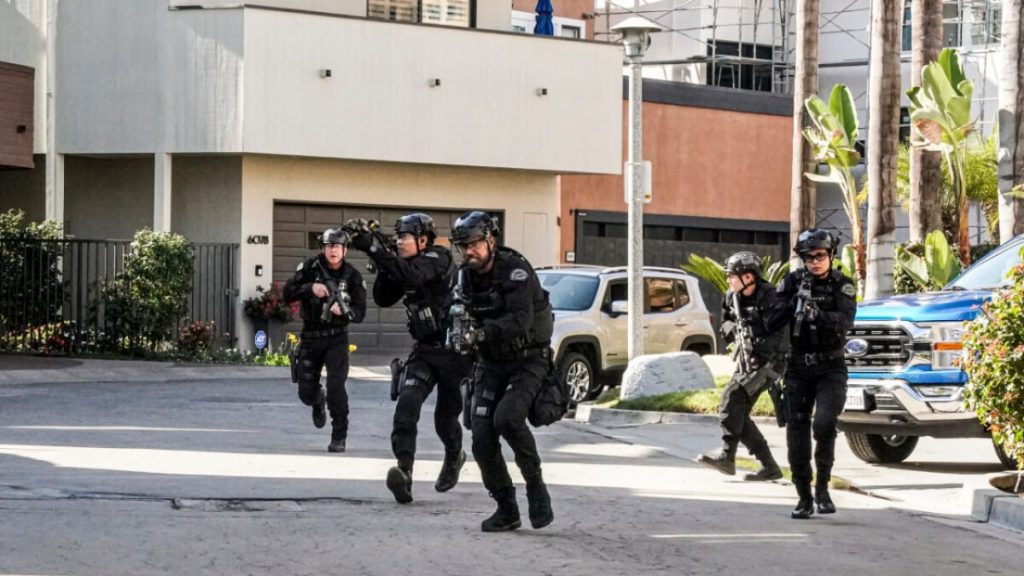 S.W.A.T Season 5 Episode 15: When Will It Return?
S.W.A.T. Season 5 Episode 15, titled "Donor," will return on Monday, March 27, 2022, at 10 pm. The latest episodes follow a weekly air pattern. If in case you missed the show, you can also watch it on CBS' official website or app. Further, you can catch the show on-demand on Paramoutn+. So stay tuned and don't miss it.