Whether it be The Good Doctor, Grey's Anatomy, or New Amsterdam, fans absolutely love a heartwarming medical drama series. NBC's New Amsterdam has been making us smile and cry for four seasons now. However, sadly fans now only have borrowed time left with the show, as New Amsterdam Season 5 is set to be the show's last season. But when is it coming? Let's find out!
Developed by David Schulner, New Amsterdam is an American drama series that debuted on NBC in September 2018. The series follows newly appointed Dr. Max Goodwin as he assumes the responsibilities of the director at New Amsterdam Medical Center.
New Amsterdam Season 5 Cast Returning!
The medical drama series features an impressive set of cast members in various roles. The series stars Ryan Eggold in the role of Dr. Max Goodwin, Freema Agyeman playing Dr. Helen Sharpe, and Janet Montgomery appearing as Dr. Lauren Bloom. Meanwhile, Jocko Sims plays Dr. Floyd Reynolds, Tyler Labine appears as Dr. Ignatius Frome and Anupam Kher in the role of Dr. Vijay Kapoor.
In addition, the cast of the series also features Alejandro Hernandez as Casey, Christine Chang essaying Agnes, and Debra Monk appearing as Karen. Meanwhile, there is Megan Byrne plays Gladys, and Frances Turner appears as Lyn Malvo. Moreover, Shiva Kalaiselvan stars as Leyla Sandra, and Mae Frank essays the role of Dr. Elizabeth Wilder, among several others. When the show returns with New Amsterdam Season 5, we can expect that most of the main cast members will likely resume their roles. At the same time, there might also be some new additions to the cast of the fifth season.
New Amsterdam Season 5: Release Date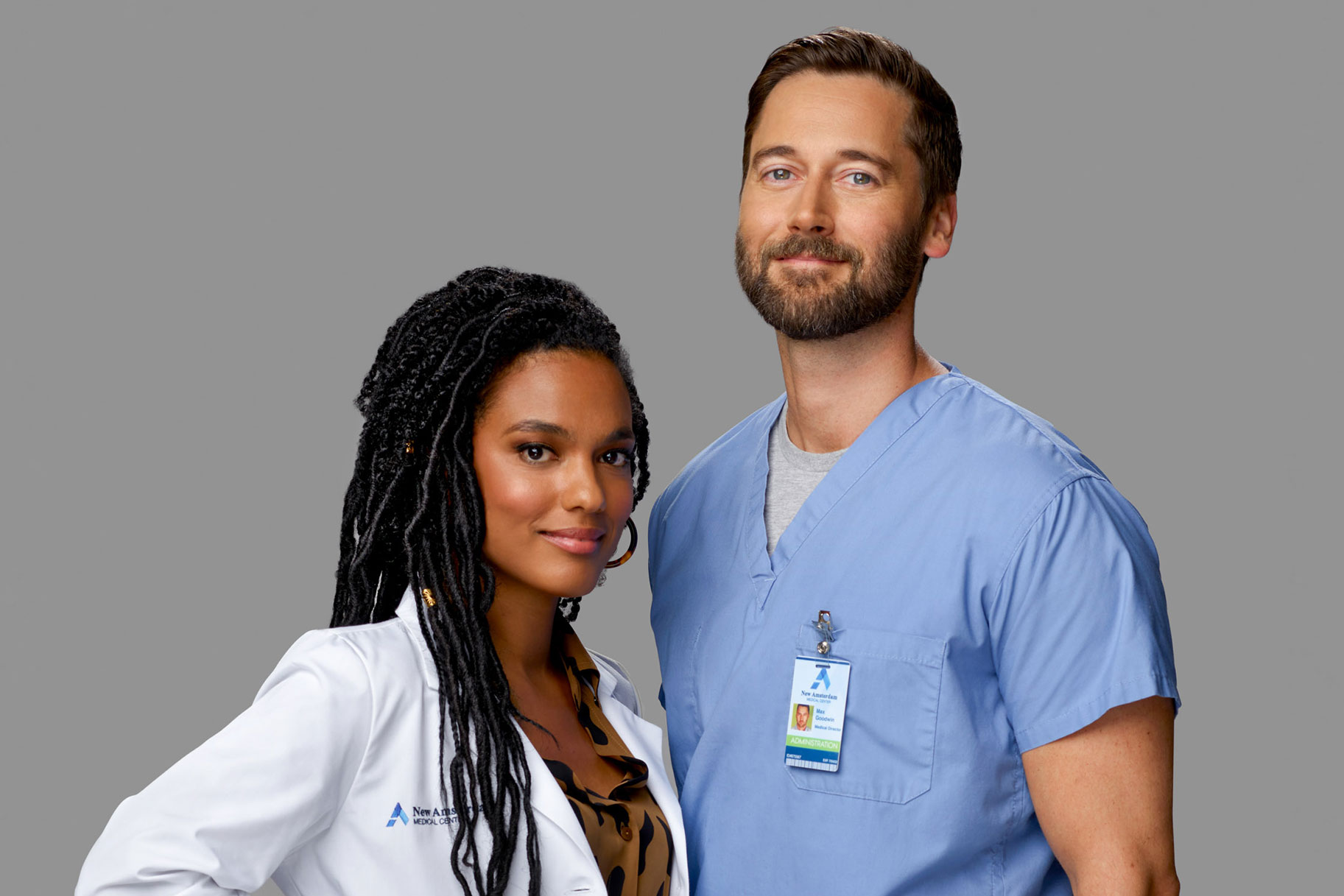 New Amsterdam Season 4 debuted on September 21, 2021, on the NBC network. And the show concluded its fourth season will the season finale premiering on May 24, 2022. Meanwhile, as far as the prospect of New Amsterdam Season 5 is concerned, here is what we know. NBC renewed the series for a fifth season shortly after season 4 concluded on the network. However, this is a sort of bittersweet moment for the fans, as it has also been confirmed that the fifth season will mark the conclusion of the drama series. More so, On June 29, 2022, NBC revealed the release date for the forthcoming season. It has been confirmed that New Amsterdam Season 5 will debut on September 22, 2022.
Why Max And Helen Is The Best Couple On The Show?
Max and Helen are destined to remain in New Amsterdam for a variety of reasons, but their ability to make one another happy more than any of them could have ever imagined is the primary one. No matter how lovely their relationship was, Max and Georgia always seemed to be lacking something. It's a lot more obvious now that Max and Helen are together, though. They have been together since the first season, and their unshakable bond is evidence of their soulmate status in every manner. Max and Helen are the epitome of a New Amsterdam couple, best friends, confidants, and partners.
Also Read Kenan Season 3: Has NBC Renewed The Show? Find Out The Upcoming Plot, Cast Details, And More