Curtain Call has finally stopped digging into the unnecessary stuff and started picking up the real business. Now in Curtain Call Ep 9, family ties and trust will be tested. It is at stake when everyone learns about Jae-heon's true nature, and things will start falling apart. While the previous episode was calm and focused on the stage actor trying to strengthen his relationship with the other members, this episode will be terrifying for him. His hard work and trust will crush down, and he needs to start everything again. Is Moon-sung's return to be blamed? Keep reading to know more.
Curtain Call Ep 9: What Will Happen Next?
The upcoming episode will bring a tsunami in Jae-heon's life. In the closing moment of the previous episode, Hyo-jin revealed Jae-heon's true identity in front of Se-Yeon. It took no time for her to pull all the pieces together. In a nick of a second, she learned that Jae-heon was fake and he was only there to loot them. So instead of wasting her time there, she will rush to see her grandma and tell her everything. After learning the shocking truth, grandma Geum-soon will start feeling heartache. She is rushed to the hospital, and everyone starts blaming Jae-heon. The table is turned now, and the siblings want to know who is the real Moon-sung.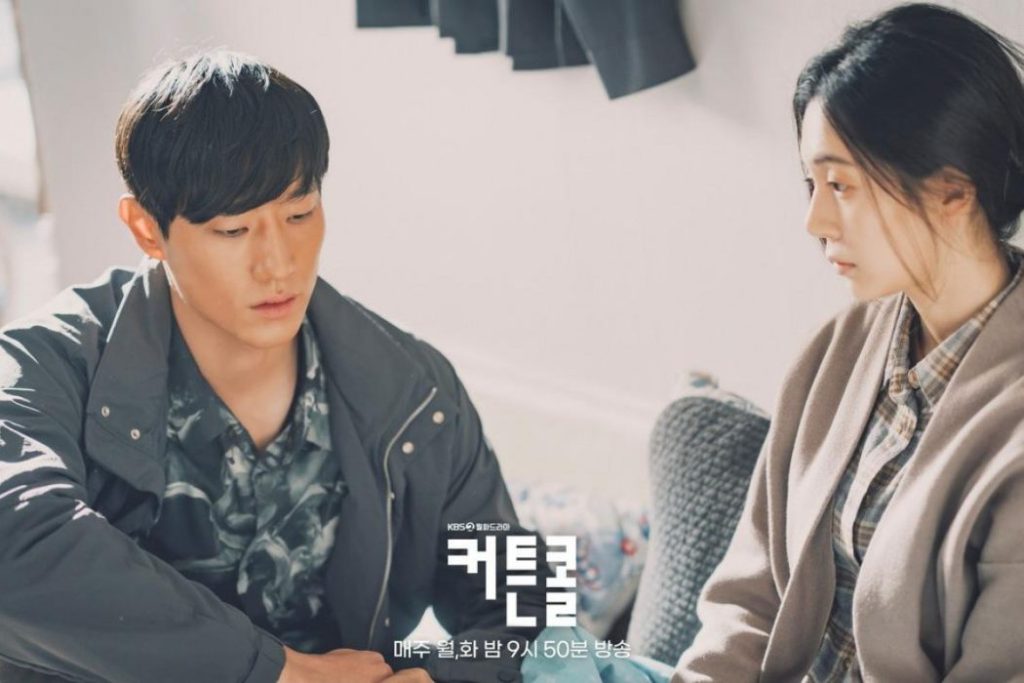 They will seek clarification from Secretary Jung, who will reveal everything as there's no point in lying. While everyone asks Jung and Jae-heon to leave the place, Tae-Joo enters with Moon-sung, creating a mess in everyone's life. Moon-sung finally makes his appearance in South Korea and reveals the truth. However, his behavior will be totally different from Jae-heon. Soon the siblings start missing him and ask him to rejoin their family. But it will take some time before Moon-sung devises a plan to claim the property.
A Quick Recap!
Jae-heon was back at the art booth in the previous episode and agreed to have a coffee with Hyo-jin. After hustling to find the place, he returned to the booth and ran into Se-Yeon. But he made an excuse to leave the place. Soon he returned to see Hyo-jin, who asked him to meet her again, and he reluctantly said yes. Se-gyu didn't want Jae-heon to stay with them. Despite this, he asked him for a drink. But instead of creating problems for Jae-heon, Se-Gyu supported him as he brought happiness to their lives. He knew it was Geum-soon's wish to support him. That was why Se-Yeon asked him to support her till the end. Although Se-gyu didn't like Jae-heon, he still helped him many times.
Emotionally he was the one who was dealing with the loss of his parents. Meanwhile, Chairman Ja's real grandson finally made his way to South Korea. Tae-Joo sought out Moon-sung and paid for his passport. He wanted to help him see his relatives. Without Tae-Joo's help, it wouldn't be possible for Moon-sung to make it to South Korea. His arrival would create a problem for Secretary Jung. Back at the villa, Dong-je watched out Se-Yeon and still helped her despite her cutting her off. Meanwhile, Executive Director Kim tried to help Se-Yeon. Kim later asked Se-Joon to forgive him. With grandma's health declining, Jae-heon came closer to her. Now he was finally living with a family and feeling at home.
Curtain Call Ep 9: Release Date
Now things will be out of Jae-heon's hands. He needs to find a way to deal with it. But don't fret. You will learn it in Curtain Call Ep 9, which will air on December 5, 2022, at 9.50 pm KST. The local Korean audience can stream it on KBS2, while the international audience can catch it on Rakuten Viki. Stay tuned. TechRadar247 will keep you updated.