Canadian literature show, Anne With An E won many hearts from the past a few years. However, last year, the Canadian Broadcasting Corporation (CBC) and Netflix announced that there would not be any Anne With An E Season 4. As they stated, "We've been thrilled to bring the quintessentially Canadian story of Anne With An E to viewers around the world." It was horrifying news for Anne With An E fans. Soon, the supporters protested on social media and demanded Anne With An E Season 4 by posting their views.
Anne Shirley, the courageous Canadian literature character who first appeared in 1908 novel Anne of Green Gables by Lucy Maud Montgomery. In the nick of time, she becomes a famous person by emerging on many TV shows and movies. So, it's pretty clear why there is a fan outbreak on social media in support of the show.
Anne With An E Season 4: Why CBC And Netflix Canceled The Show?
What Netflix And CBC Have To Say?
Netflix and the CBC announced that the cancellation of the show just after the final episode of Anne With An E Season 3 streamed. They jointly posted- "We're thankful to producers Moira Walley-Beckett and Miranda de Pencier and to the talented cast and crew for their incredible work in sharing Anne's story with a new generation." Further, they added, "We hope fans of the show love this final season as much as we do, and that it brings a satisfying conclusion to Anne's journey."
However, the show's creator Walley-Beckett grieved with the news. She shared her sorrow on her Instagram account with the caption, "I wish it could be different, but it cannot." She also wrote, "We have reached the end of the red Green Gables road after three wonderful seasons." Meanwhile, Beckett also expressed her anticipation to Entertainment Weekly, of writing a finale movie for Anne With An E.
Why CBC Turned Their Back?
After witnessing so many social media AWAE campaigns and thousands of signed petitions, The CBC's general manager finally spoke the truth behind the show's cancellation. Recently, The CBC revealed that the show's cancellation purely based on its viewership. Anne With An E was one of the popular Canadian shows amongst the youth. However, the show wasn't gaining any popularity among the 25-50 age demographic. The CBC added, "The viewership numbers, unfortunately, didn't lift enough. They weren't reaching our specific target."
Although Netflix has shared a link from where fans can poll whether they want a renewal or not. Surprisingly, it may seem like Anne With An E can return if it gained more positive polls. Just like other Netflix canceled shows that returned after their cancellation. So, anything can happen. Let's hope for the best.
Anne With AN E Season 4: What Will Happen If Gets Renewed?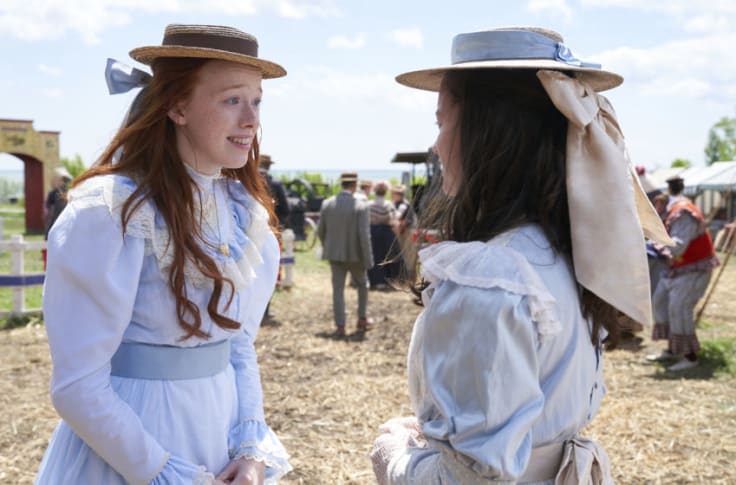 Amybeth McNulty featuring series Anne With An E revolves around Anne. An orphan girl who later gets adopted by Matthew Cuthbert and Marilla. In the first two seasons, she explored her creative side and searched her interest. Howbeit in the final season, Anne pursue her college life where she met her partner. Now, if Season 4 gets renewed, fans can expect romance and a more familial legacies theme with a proper conclusion.