Spanish murder-mystery drama Elite is back with a new season. Recently, Netflix renewed the show for Elite Season 4, just after hitting season three a couple of months ago. Elite first debuted back in 2018. In no time the show gained immense popularity and viewership. Unfortunately, many of the characters would not return this time. Not to surprise on the upheaval of the cast. Since the show is mysteriously involved in the disappearance and murder of the students. So, the fourth installment would follow the same plot.
Elite Season 4: Renewed!
Good news for Elite fans! Netflix has renewed the popular Spanish mystery-drama series, soon after, its third season hit Netflix this year. There's no surprise in it. Elite has been popular amongst fans as well as critics. Recently, on Elite's official twitter account, the creators expressed their excitement by posting a video of Elite Season 4 cast. Also, they shared their feelings regarding the Elite Season 4 script.
They stated, "it's so intense. And many new things are going on. That you could never think of". Further, Bernardeau added: "I wanted to tell you that we have got the scripts of Season 4 and they look so good." It clearly explains that the new plot will be more mysterious and challenging for the main characters.
Elite Season 4: Who's Coming Back?
Elite creator expresses their gratitude and happiness on Instagram. Also, in the video, the cast for Elite Season 4 revealed. Sadly, there are a few members who aren't coming back. They are Ester Exposito, El Hammani, Alvaro Rico, Danna Paola, and Jorge Lopez. However, the significant changes in the c ast aren't that surprising. The show already revolved around the mysterious disappearance of students and murders. And already two members have died in the previous season, so, there's no point in their return.
Surprisingly, the character who's returning in Elite Season 4 will stun your nerves. They are Claudia Salas as Rebeca. Itzan Escamilla as Samuel, and Miguel Bernadeau as Guzman. Along with Georgina Amoros as Cayetana. Aron Piper as Ander, and Omar Ayuso.
What Will Happen This Time?
Rebeca Is Back Expanding Her Drug Dealing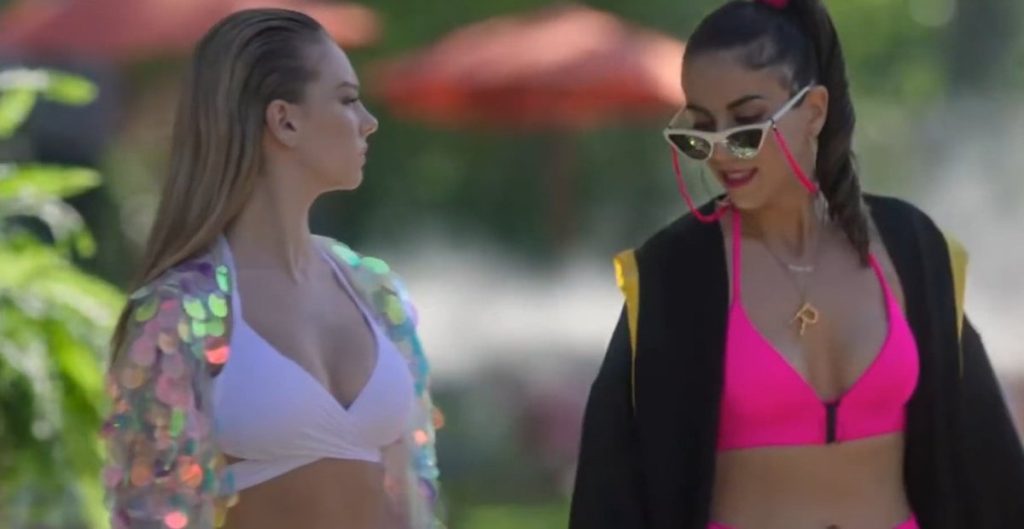 Rebeca is not over with the Las Encinas School yet. Though she got kicked out of the school in season three because of her drug smuggling business. However, she is allowed to join the school and continue her studies while her mother still imprisoned. Rebeca isn't born as a wealthy child like other Las Encinas students. But, after her mother pursued her drug business so intently for many years, she became one. Even though Rebeca got more wicked and rebellious. She also involved Samuel in it when he needed money for his brother. Now, the question is, will Rebeca continue her mother's path, as she got expelled while pursuing it. Now, let's see what happens next.
Will Samuel Still Be Friend With Guzman?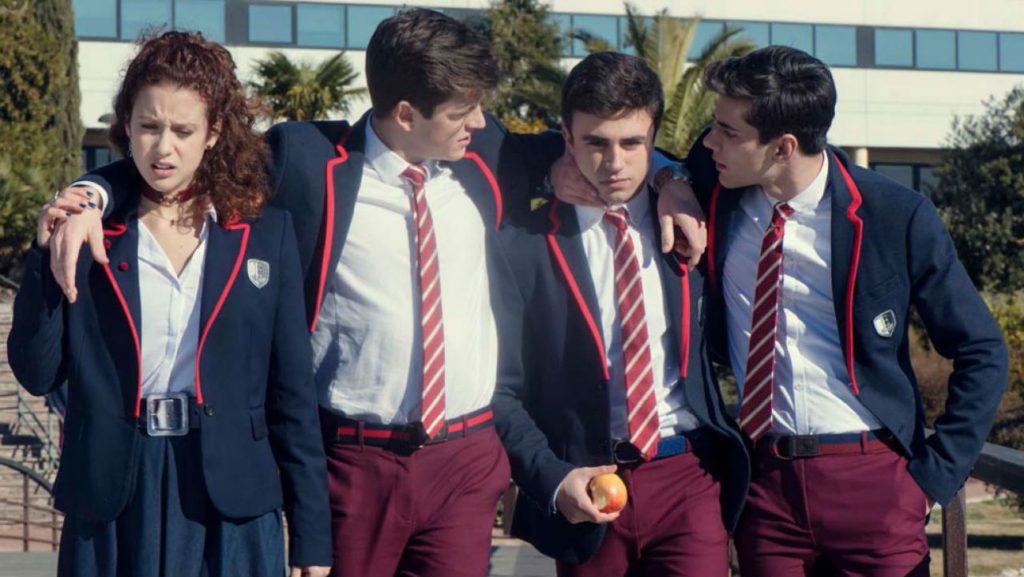 After being suspended on the school's last day, Samuel is now back to continue his education. Samuel's disappearance in Season 2 almost left the viewers in shock. Although everything Guzman planned to find Marina's murder name. But, it didn't happen the way they planned it. Because of this, both got expelled. But, interestingly, they are back in school. Now, let's see how their friendship turns and how Guzman manages Nadia's disappearance currently.
Elite Season 4: Release Date
The scripting for the season 4 is completed and cast already enjoying the storyline. However, filming is not started yet. Also, when will the production begins again, it is pretty unclear. But, fans can expect Elite Season 4 to stream in 2021.