Though Animal Kingdom Season 5 got an early renewal, fans still have to wait a little longer to binge in their favorite dark crime-drama series. Currently, TNT hasn't announced its premiere date, and as we all know, production halted in the midst. So, we could expect it somewhere in 2021. However, in an interview, Ben Robson (Craig) revealed the possible shifts in the storyline. Let's see how his life would change after Smurf's death and with a new member of his family.
The finale episode of the previous season left everyone in a daze when J shot his grandmother Smurf to protect his love Pope's life. But, it's a clear warning of the descending of Cody's criminal empire. However, the Pope is just using J to satisfy her rage. That indeed the young boy wasn't able to see. Since he was tired of being a second option and wanted to lead the entire empire. Now, how far his desire could lead him is a big question. Will, he became the reason for Cody's family fall? Let's wait till its premiere.
Animal Kingdom Season 5: Is It All About Craig?
Will Craig Start A New Life With Renn And Their Child?
Craig always thought that he would never bring his child the way Smurf did to him since Craig always wanted to live a simple life with Renn. Now when the couple has a baby, it's a turning point in Craig's life to live the way he always wanted. Even he wants to give their child a better experience, which Smurf stole from him. Presently, he's only wanted to provide all those opportunities and a better lifestyle to his child, that he could never provide if he stays with Cody's family.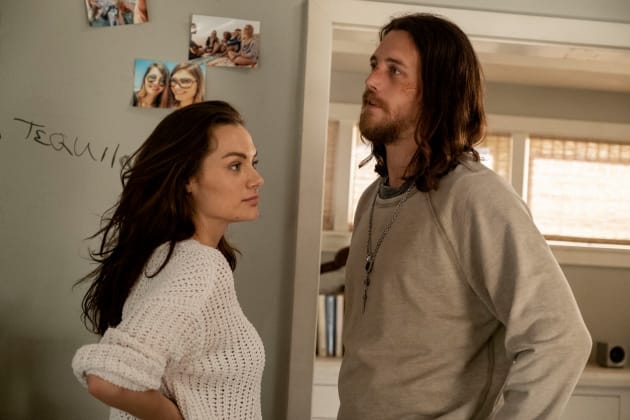 In the last season, we noticed that Craig told Renn, not to act like a dealer when they were in the trail. It was a slight hint that Craig probably decided to give up the mafia lifestyle and get a fresh start with his family. Because he wants to turn all the wrongs in the good deeds, so he could bring his son in a safe environment. Now, this could be a turning point for Cody's family as they already lost Smurf and now Craig.
Craig Taking Up His Responsibilities
In the previous season, Craig dealt with Renn's mother. However, the main aim behind this was to protect Renn until he realizes what he would do next. Now, when he had a family (a child) to look for, he can't stay in his self-destructive mode and get fooled by the others. For Craig, it's now and never, and ultimately he realized what he wishes to do. Moreover, his goal is to get free from those fears and mafia lifestyle. He doesn't want Renn to live in worries and got reminded of how she brought up and what she has to do. So, there's a high chance that Craig would step up in the upcoming season and would take the lead.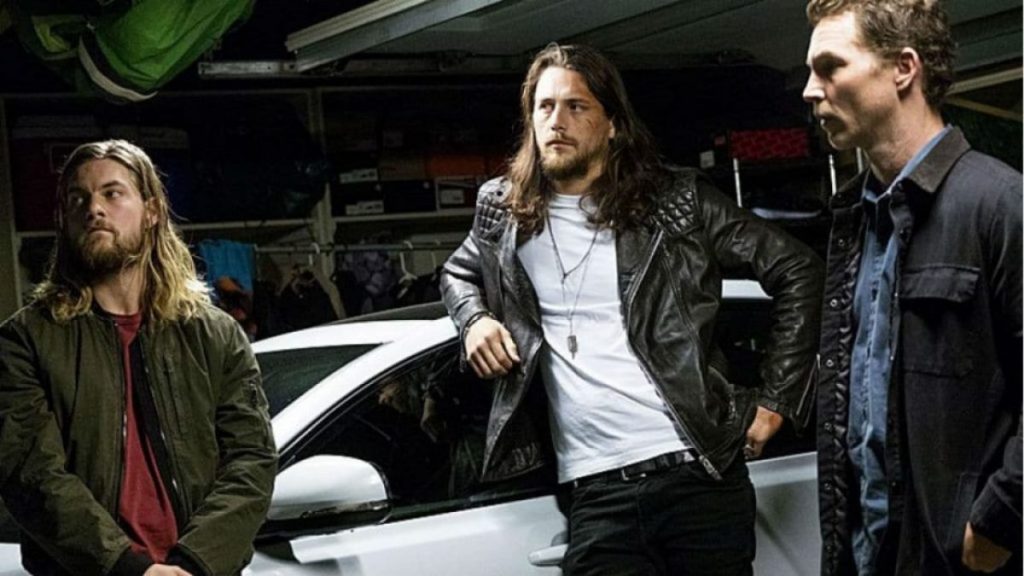 Will There Be Animal Kingdom Season 6?
Many fans have been flooded the social media asking for the renewal of Animal Kingdom Season 6. Well, it's too early to ask TNT to renew the show for its sixth installment. However, if TNT renews Animal Kingdom Season 6, then it would be a great help for writers to script down in this period. But, as per the rules, without considering the fifth season's viewership, it won't be very objective for TNT to renew it. As of now, TNT only disclosed updates regarding its fifth season. So, let's wait until everything cleared up.
Animal Kingdom Season 5: Release Date
There have been many tweets on Animal Kingdom official Twitter page that reads- "Animal Kingdom Season 5 premier soon". However, when this soon would come that nobody knows. Earlier, it was assumed to premiere this summer. But, the production halted in the midst for apparent reasons. Now, when the filming would start again, we have no clue. So, let's hope for some good news from TNT.