Popular game developer-publisher Chucklefish is all set to launch another mind-blowing game in a while. Witchbrook has been in the talks for long, and fans are excited to know when it's releasing. The creators have already given us the first look of the new game. After several alterations, the magic-themed video game looks pretty mesmerizing as of now. Has Chucklefish confirmed the Witchbrook Release Date yet? What are its specifications? Here's everything you need to know.
Witchbrook: What Is It About?
Like all other Chucklefish video games, Witchbrook is a magic-themed RPG (Role-Playing Game) and life simulator hybrid game. It will be presented from a top-down isometric pixel art view. The highly-anticipated game will be themed around a richly detailed magical school. Gamers will get to play the role of a student studying witchcraft to get graduated from the school ultimately.
A lot of RPGs these days mainly have Non-Playable Characters (NPCs) with almost zero personality and are placed because the story requires. However, Chucklefish has decided to build the identities of their NPCs as well. Players will get to build relationships with their fellow students and townsfolk. They will also develop magical abilities by attending classes and completing assignments.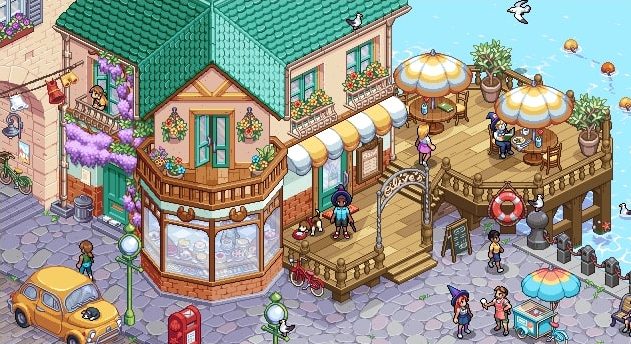 In fact, the lead character will also participate in extracurricular activities like fishing, growing magical crops, and foraging strange mushrooms. Players will get to make friends, compete against rivals, and meet romantic interests. Chucklefish is developing a magnificent world with exciting secrets and mysteries to explore.
Similarities With Harry Potter & Other Games!
Fans of the popular franchise Harry Potter have been pointing out some similarities between it and Witchbrook. Well, the theme of the upcoming video game looks quite similar. It's about a school of witchcraft and wizardry. The lead character attends classes, partakes adventures while intending to graduate, which is similar to Harry Potter's central theme.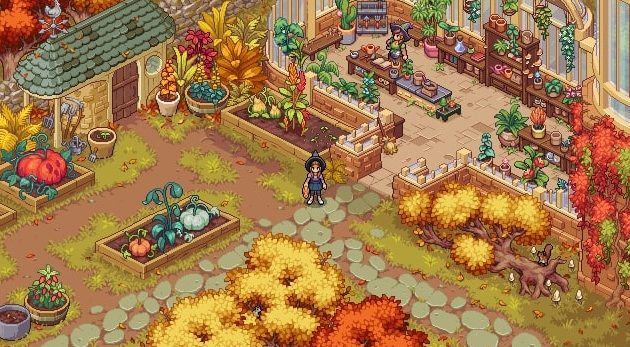 However, even though their themes are alike, Witchbrook has is likely to have many advanced features than the Harry Potter games. Hence, a majority of its fanbase is actually quite delighted to experience a setting similar to Harry Potter after all these years. On the other hand, the internet also highlighted the gaming experience of Witchbrook might match with Chucklefish's Stardew Valley. The 2016 life-simulator RPG is quite popular amongst regulars of the British game developer and publisher.
About The Developer!
As mentioned above, Witchbrook is being developed by one of the most famous independent game developers in the genre. Chucklefish was found back in 2011 by its director Finn Brice starting with a massive space game 'Starbound.' The company made a name for itself with several high-quality releases after that. Almost all of its projects, including Starbound, Wargroove, Stardew Valley, and Risk Of Rain, were quite successful and helped the company gain a fanbase.
Their latest project, Spellbound, has been in the talk for several months now. However, Chucklefish recently changed the name of the life simulator RPG to Witchbrook. The game is currently under development and will soon hit the market.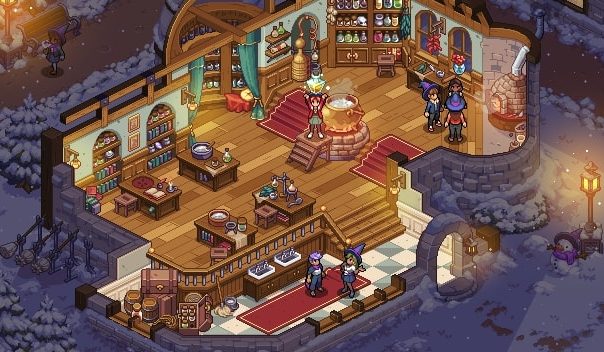 Witchbrook Release Date & Platforms
Chucklefish began the development of its latest magic-themed video game a few years ago. Since then, fans have been waiting for it to hit the screens. As of now, the developer has not confirmed a formal date. However, speculations say that the Witchbrook Release Date might fall sometime around late 2021 or early 2022. Unlike all other projects by Chuckle fish, Witchbrook will initially arrive on Microsoft Windows only. Although the company might launch it on other platforms like Linux, macOS, Nintendo Switch, PS4, and Xbox One, afterward.
We will update this section with all future updates about the game, including Witchbrook Release Date. Are you excited for another magical experience? Tell us in the comments below.