The Handmaid's Tale Season 4 received renewal as soon as the third season aired on Hulu. The network's chief executive seemed favorable for the series and looking forward to more installments. In the entire series, it gained a positive response from the audience and the critics. Earlier, it supposed to start filming in March. But, due to the current health crisis, the production is on hold now. However, recently the network released the fourth season trailer, which depicts the upcoming season would be more rebellious than ever.
The Handmaid's Tale, created by Bruce Miller, is a dystopian tragedy series of Hulu. It's adapted from Margaret Atwood's 1985 novel of the same name. The series follows the Second American Civil War, due to which the fertility rates decreased due to sexually transmitted diseases and environmental pollution. The Gilead government-enforced law, the new society and hierarchy established. The women who can conceive named Handmaids, appointed to the ruling elite groups, in which they have to submit to ritualized rape by their master and bear their children. After giving birth to their children, they are transferred to the other elite families to do the same.
Last year, the announcement came that the second season gained twice the viewership compare to its first season. The growing popularity of the series made the network to renew The Handmaid's Tale for the fourth season. This news came soon after the third season's finale aired in the US. The Handmaid's Tale official page also confirmed this news by posting a video of June on Twitter. That reads: "You did this, Resistors! Praise! Season 4 of The Handmaid's tale is happening!"
The Handmaid's Tale Season 4: Trailer Released
Recently, the network released the trailer for the fourth season. It seems that season 4 will follow more bloodshed, rebellion behavior, and fight for the rights. In which June continues her revolution against the autocratic regime of Gilead's government. In the third season finale, she helped her fellow handmaids escape from the Gilead on a plane to Canada and succeeded.
However, while escaping, she got a gunshot that left the unhealed wound to suffer more. The action-packed trailer portrays that June and her fellow Handmaids continue their revolution against Gilead's brutal society despite a gunshot wound. In the trailer, June utters, "I can't rest, change never comes easy. This war isn't going to win itself." That speaks a lot.
Will There Be More Chapters To Explore?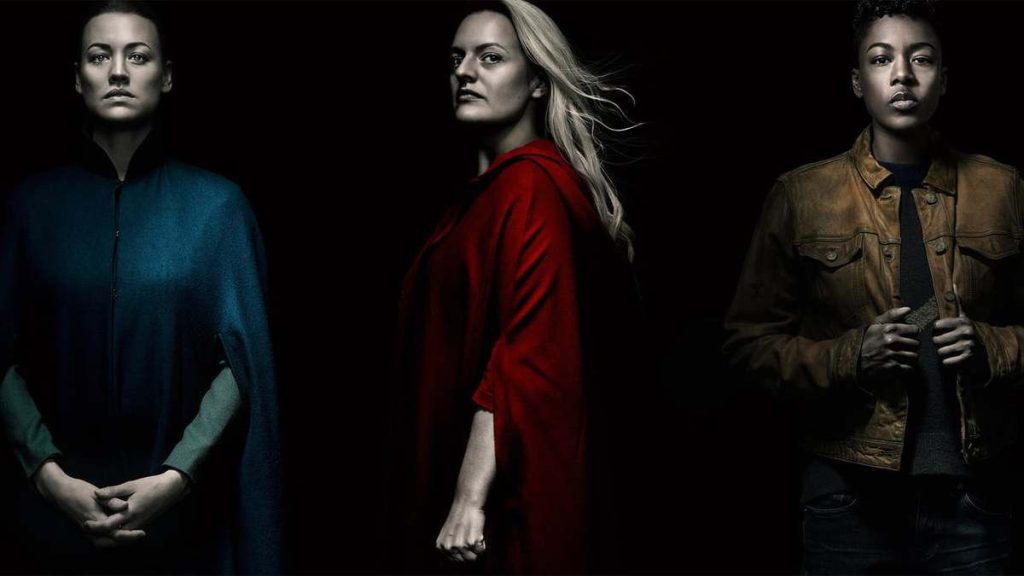 Hulu's chief executive Randy Freer was positive for the series' fourth season before it was officially confirmed. As per Freer, creative storytelling can organically progress, maybe into ten more chapters. Freer said: "The creative process will determine, is it the fourth season or continues to fifth seasons. And I believe that's one of the advantages for creators in the streaming world. Shows can take a natural progression, live for as long as they should live, or end. I hope as success goes, there are ten seasons of The Handmaid's Tale."