A wise person once said, "Behind every successful man, there's a great woman." Indeed! It turns correct when it comes to Evelyn McGee-Colbert and Stephen Colbert. The two married in 1993 and now have three children. However, Evelyn McGee-Colbert is far from stay-at-home-mom. She pursued her acting career along with Stephen Colbert. Evelyn also supported her husband while starting his career. You probably know Stephen Colbert as a comedy king of "The Late Show." However, Evelyn was also a big part of the show during its initial stage. Let's get a look at their perfect family journey.
Evelyn McGee-Colbert: Leap In Her Acting Career
Evelyn graduated from the University of Virginia in 1985, with a double major in Drama and English. She was willing to become a performer. Evelyn first debuted on a television show named "Strangers and Candy," in 1999. In which she played Nurse Chestnut's character. In 2005, the show reappeared, and she again got a chance to play her role. Further, in 2012, the couple appeared on "Orphan's Next Chapter". It was just a warm-up for the actress.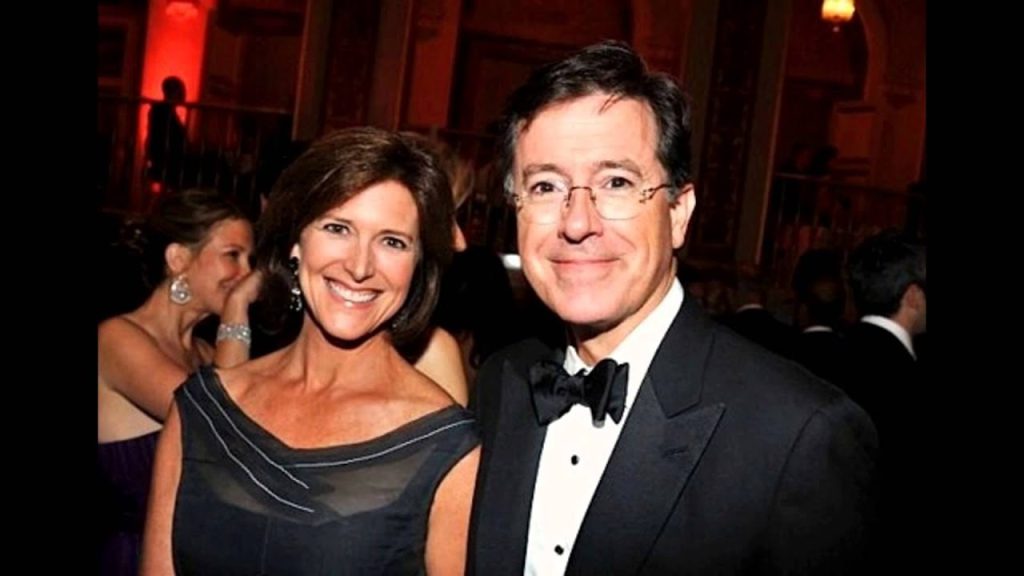 From here, her career shifts from television to the movie. In the same year, she played Lake-town spy in the most prominent hit movie, "The Hobbit: The Desolation of Smaug". In recent years, she cameos in the finale episode of Amazon Prime's "Alpha House". Evelyn also performed in "A Crime in the Neighborhood," adapted from Suzanne Berne's novel of the same name.
Evelyn McGee-Colbert: A Romantic Love Story!
In his interview, Stephen Colbert said that his ex-girlfriend asked him to get married to her or breakup. He was uncertain about his decision and decided to ask for his mother's help. When he discussed this situation with his mom, he realized he didn't want to get married now. Eventually, they broke up. That week, he went to a musical concert, "Hydrogen Jukebox," performed by Allen Ginsberg and Philip Glass.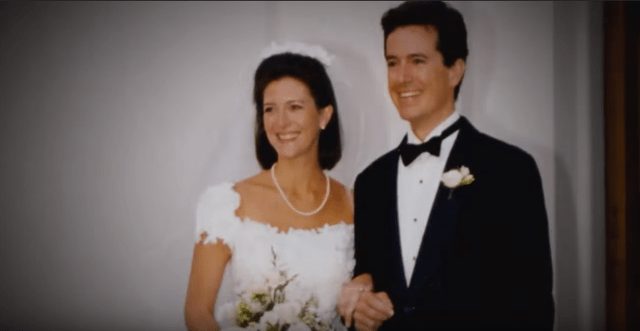 There, Stephen saw Evelyn in the queue. And he realized that Evelyn is that one with whom he wanted to spend his life. Fortunately, he had guts to speak to her, and very soon, he confessed his feeling. It turns out, Evelyn felt the same feelings that he had for her. Eventually, the couple tied knot in 1993. Now they are parents of three children named John, Madeline, and Peter.
Evelyn McGee-Colbert And Stephen Colbert: Protective Parents
The couple lives happily with their kids in Montclair, New Jersey. However, when their children were young, they protected them from the media. Even they never disclosed their pictures on media just to provide them a healthy, peaceful life. However, now they all are grown up and following their parent's path. Madeleine Colbert is their eldest child; she is currently working for The Atlantic. But once she was an alumna of Yale. She even used to write for Yale's political magazine "The Politic". However, the two boys- John and Peter joined the filmmaking industry. Peter even appeared on Stephen's talkshow and also directed some of his shows.