Finally, Letterkenny Season 9 will treat you with a holiday special episode this year on Hulu after a long break. Many fans have been asking for it as it became a part of the series after its Valentine theme special. However, there are plenty of things that happened in the last season. Further, Letterkenny's Season 8 hiatus ending left everyone wondering how Michelle Mylett's Katy would respond after such a big revelation. But the current synopsis hints that Katy would take a big move. Let's see what!
Letterkenny, created by Jared Keeso, is a comedy series that portrays the small community in Canada. In which, siblings Katy and Wayne run their own business and a small farm with the help of Wayne's best friends Daryl and "Squirrely" Dan. However, those who work as farmers are known as "hicks," while others who stay outside of the town are generally local hockey players.
Letterkenny Season 9: When To Expect?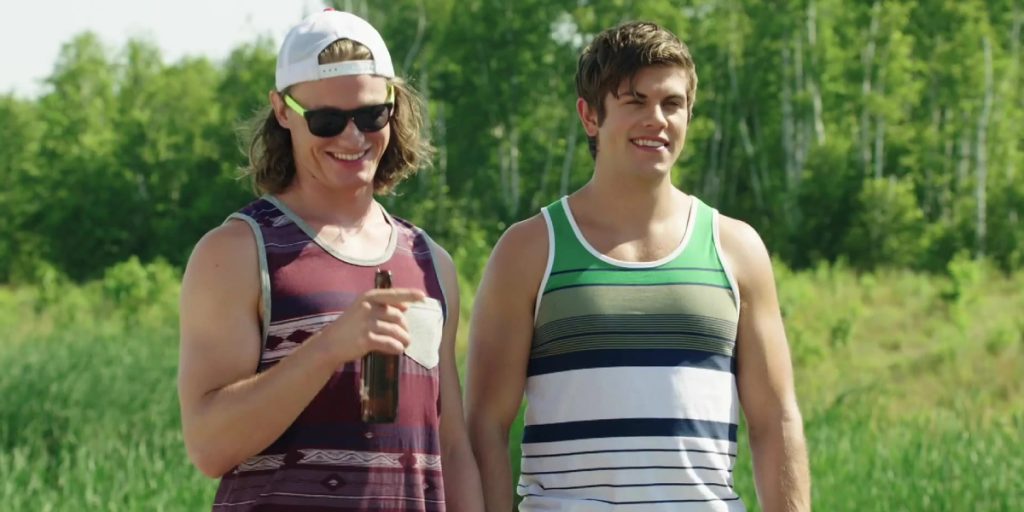 Recently, Hulu confirmed that Letterkenny Season 9 would consist of seven episodes that will delve into the life of the small community "Letterkenny" of Canada. Following this news, the streamer announced that the wait is now over, as Letterkenny Season 9 will air on Saturday on December 26, 2020. In fact, all the seven-episode will drop on Hulu on the same date.
Letterkenny Season 9: Official Synopsis Hints What Will Happen Next?
Recently, Andrew Herr, who plays Jonesy, wrote on Instagram with a trailer video that it's the best time to bring a smile on everyone's face as the most challenging year is going to end soon. So, the entire cast is back to make you laugh before Christmas Eve. As per the official synopsis, things are getting more like 80s movies in Letterkenny Season 9. Further, Season 9 would end up with the 100th episode that again makes a celebration moment for the show.
Katy Would Learn From Her Past Mistake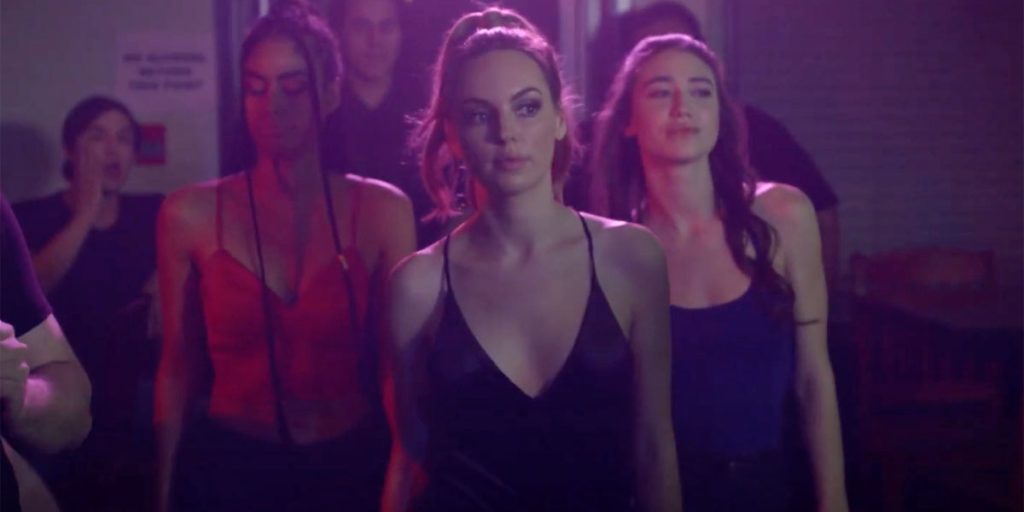 As everyone saw, Katy had been double dating the two best friends. But, in the last season, Tyler Hynes' Dierks found cheating on Katy. Well, when Katy's supporters reached to hit Dierks, the season cut off. However, now it seems that Katy has learned her lesson and wouldn't go back to follow the same dating method. Now she would "scorched earth dating strategy."
Tanis Creates Her Own Energy Drink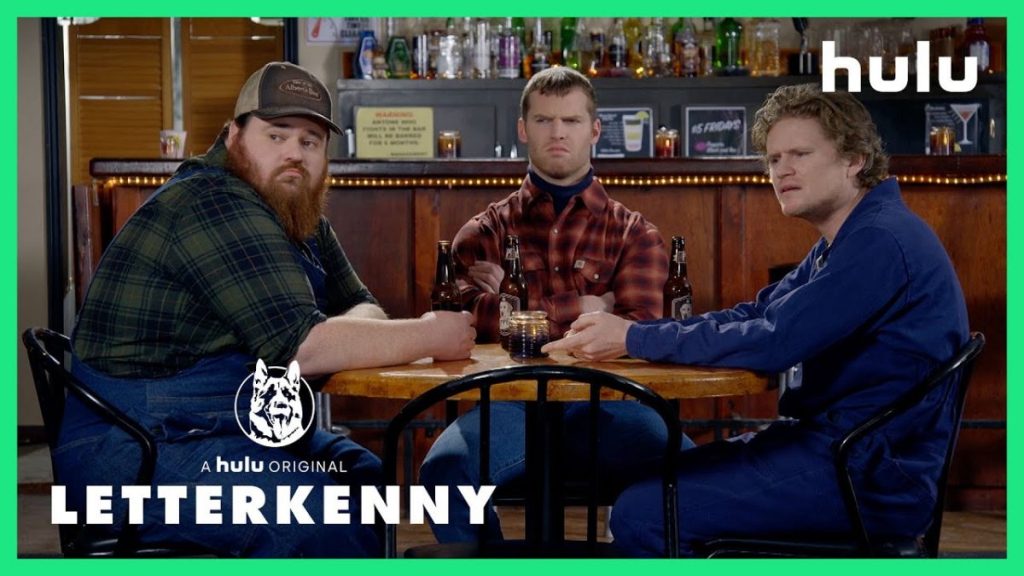 Tiio Horn as Tanis, will challenge everyone by opening her new restaurant in Letterkenny. Well, it's such a brave move that wasn't expected from Tanis. However, apart from it, she would challenge the hicks by creating her own energy drink more potent than others.
Everything Will Go Back In Time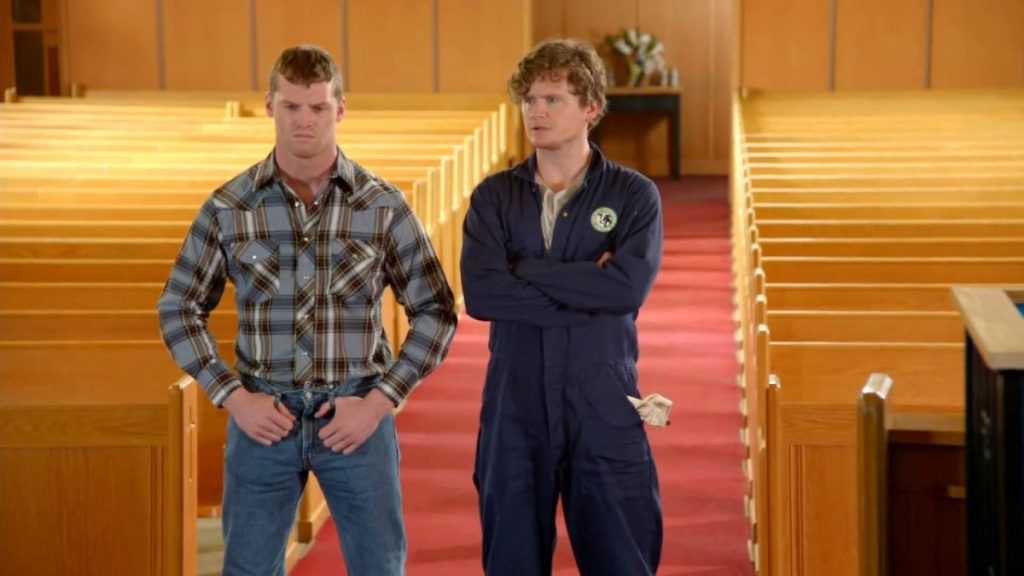 Meanwhile, the Hockey players uncover and learn more about Judaism. At the same time, the entire town goes back in time when the pandemic began. As you can see, the whole town is in a sleepover, or busy doing some activities. It would follow old-time activities like playing board games, sleepovers, and girl talk. However, Gail (Lisa Codrington) will come up with some new and bold actions.
Letterkenny Season 9: Who Will Return?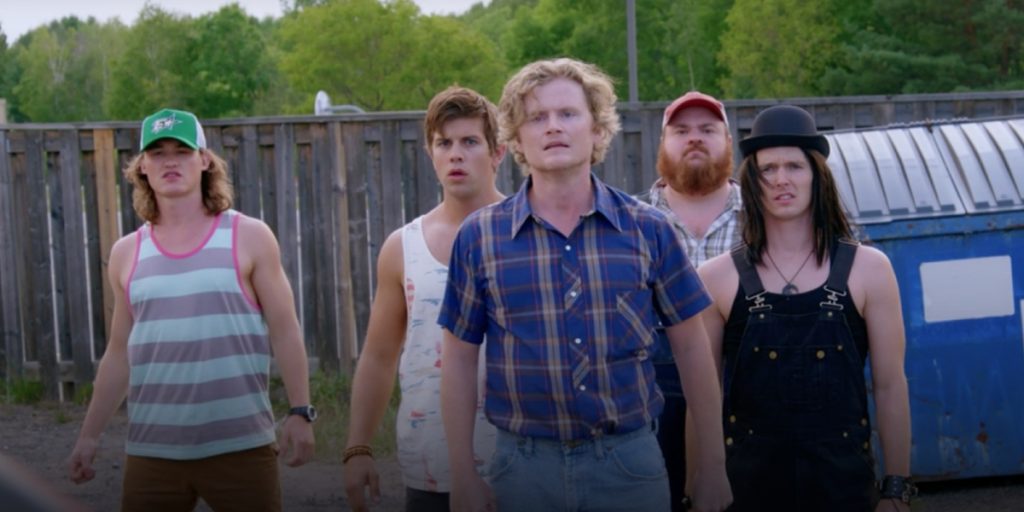 Well, the entire main team would return, including Jaccob Tierney and Jared Keeso as the creators. Along with them, the leading cast will reprise their role. These include siblings Jared Keeso as Wayne and Michelle Mylett as Katy. Nathan Dales as Daryl, Dylan Playfair as Reily, and K. Trevor Wilson as Dan would return. Joining them will be Tyler Johnston as Stewart and Andrew Herr as Jonesy.