Black-ish Season 7 has recently wrapped up its 2020 section. But, wait, there's more fun to come as Black-ish Season 7 2021's first look has been released. Now, this is what fans are expecting from Black-ish Season 7. The exclusive first look teased a gloomy time in Andre "Dre" Johnson's family and surrounding life. However, it has nothing to do with people who accumulated the toilet papers at the beginning of the pandemic. But, Black-ish Season 7 has something to deal with a new kind of trouble.
Black-ish follows an upper-middle-class African-American family living on their own terms while dealing with the problems around them. The family is led by Dre (Anthony Anderson) and his wife Bow Johnson (Tracee Ellis Ross). The show centered on the personal and sociopolitical life of the Johnsons' family. Both Dre and Bow try to balance family life while dealing with their professional issues. Dre is always looking forward to making a balance of black culture while Bow tries to blend in with her family, as she has come from a bi-racial family.
First Look Hints Nothing Is Safe Near Johnsons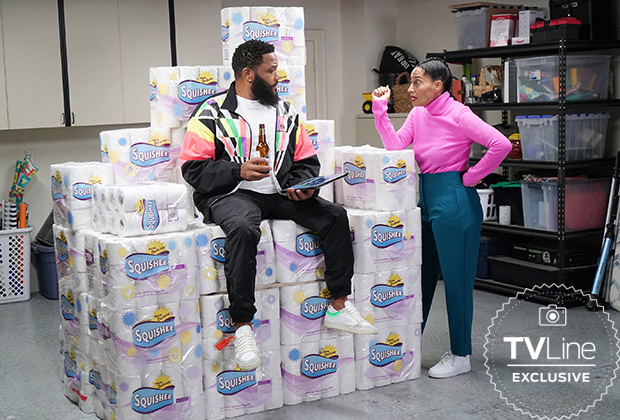 The exclusive winter picture of Black-ish Season 7 has recently released, which hinted about the next trouble heading in Johnsons' life. Well, this time, the problem isn't with Dre's family. However, they are eventually drawn into the big trouble moving in their way. As you can see, Andre is sitting on the pile of toilet papers. But what could it mean?
Johnsons' Neighborhood Facing Outage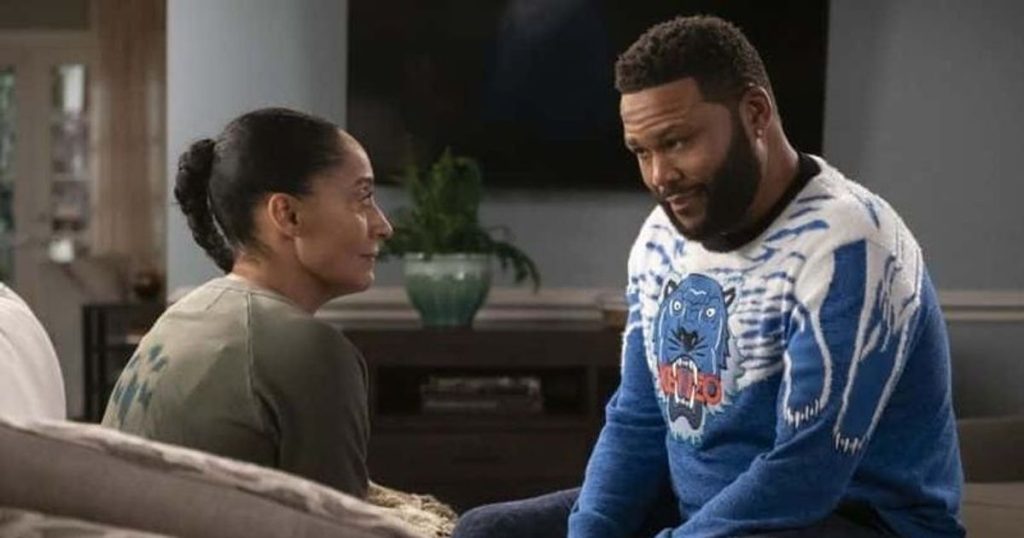 As per the official clip of Black-ish Season 7, Johnsons' neighborhood has been experiencing an electrical failure. This results in everyone panicking due to the power outage. However, the kind-hearted Dre tries to help everyone by arranging the essentials. Now, Dre is in survival mode and tries to sort the solution.
But, Bow's reaction speaks another thing. It seems she's not that happy with Dre's survival plan. In fact, Bow's reaction tells that she believes everything would sort soon. But she's trying to help others, too, just like Dre, in her own way.
Junior Looking For Power Supply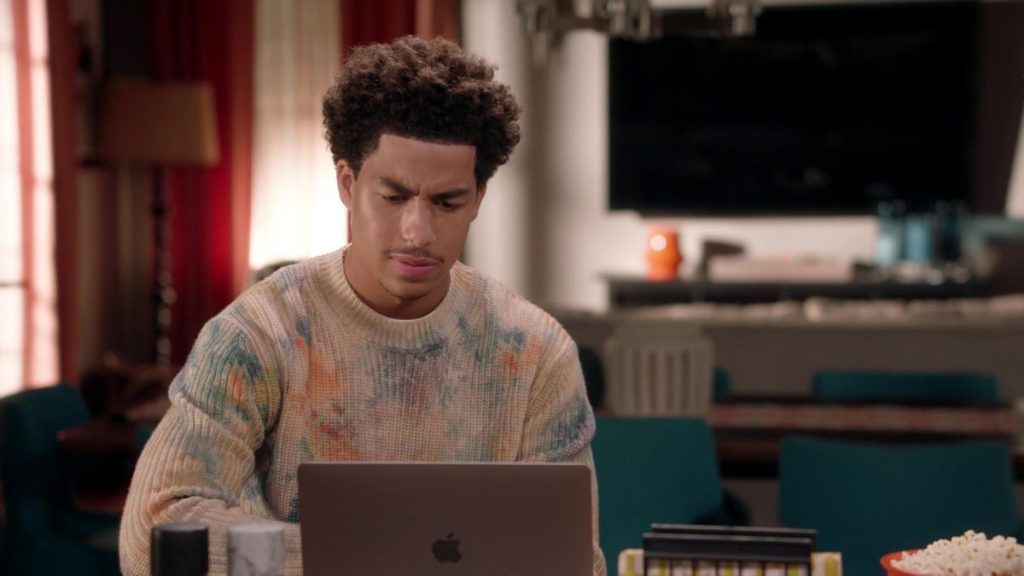 Well, Season 7 new episode titled "Black-out" would deal with how Johnsons' family approach the power outage. Andre "Junior" Johnson Jr. (Marcus Scribner) spent the entire episode finding the way to charge his phone. Well, he's desperate to call Olivia, young love. At the same time, other members are restless with the blackout.
Black-ish Season 7: Extended For More Episodes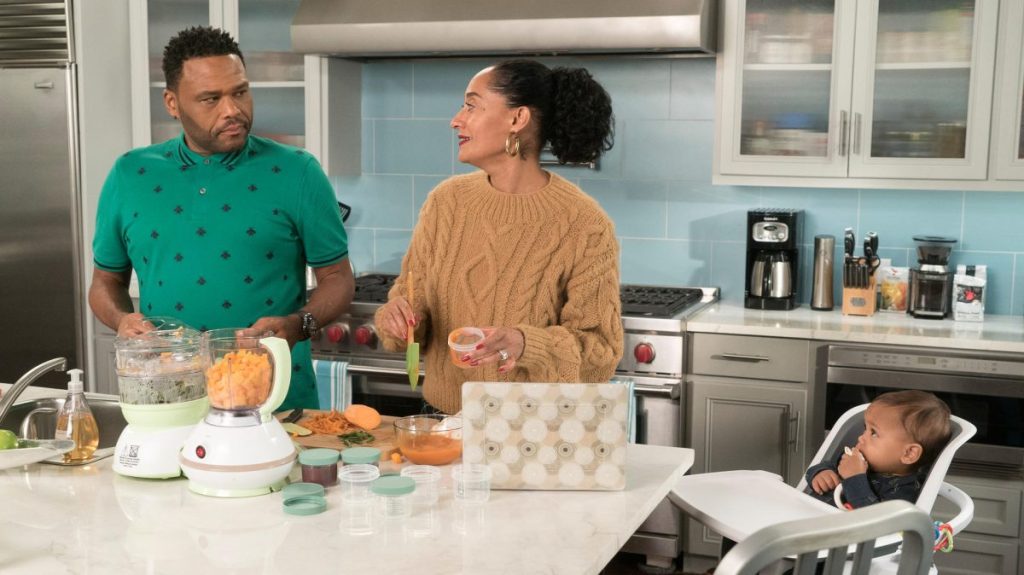 In October, shortly after Black-ish Season 7 aired, ABC ordered six more episodes. Thus, the seventh season becomes a total count of 21 episodes. The current season would explore the post-pandemic lifestyle. That focuses on Bow's working lifestyle in an overtaxed hospital.
Black-ish Season 7: When Will It Air?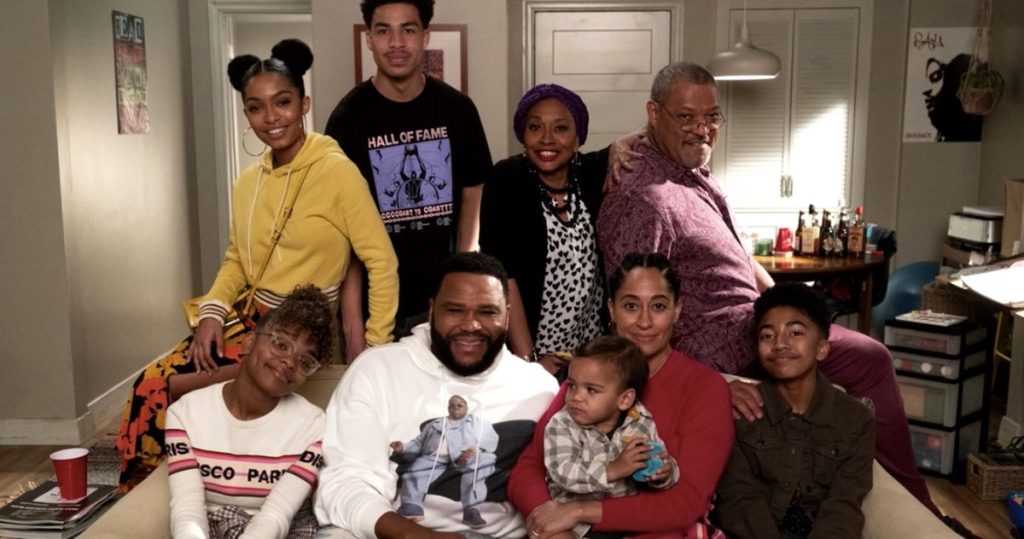 After wrapping up in December, Season 7 has returned with a more problematic approach. However, the seventh season will return on another timeslot. ABC has recently released its 2021 schedule where Black-ish Season 7 is set to air on Tuesday on January 26, 2021, at 9/8 c.