Good Witch Season 7: Hallmark's American-Canadian show, The Good Witch, which first premiered in 2015, has quite successfully made a space for itself. Six seasons into the show and viewers are wondering about the status of Good Witch Season 7. Produced by Whizbang Films, the show is based on tv film series of the same name. The sixth season left all the viewers with a number of questions. What's happening next? Here is everything to know
For all the fans who had been wondering about Good Witch Season 7, this is good news for you. Good Witch Season 7 is renewed. The lead actors Catherine Bell and James Denton, have released a short video clip announcing this renewal. Check out the clip here-
Renewing the show, in a press release, the network stated that the show (Good Witch) that returned for a sixth season on May 6 had impressive ratings throughout the season. The premiere episode of the show had about 2.9 million viewers making it Hallmark's #1 rated cable network over the weekend among the households.
Not just renewed, recent reports reveal that Good Witch Season 7 has also begun filming. If it follows the timeline it has been following until now, most probably, Season 7 would release sometime in the summer of 2021.
What Could Happen Next?
The show is renewed but we do not have many details on what would happen next. Putting our best guesses out, there are a number of things that could happen. Since the curse is broken, viewers can easily speculate either a wedding or a reconciliation. A new romance might be on the cards too.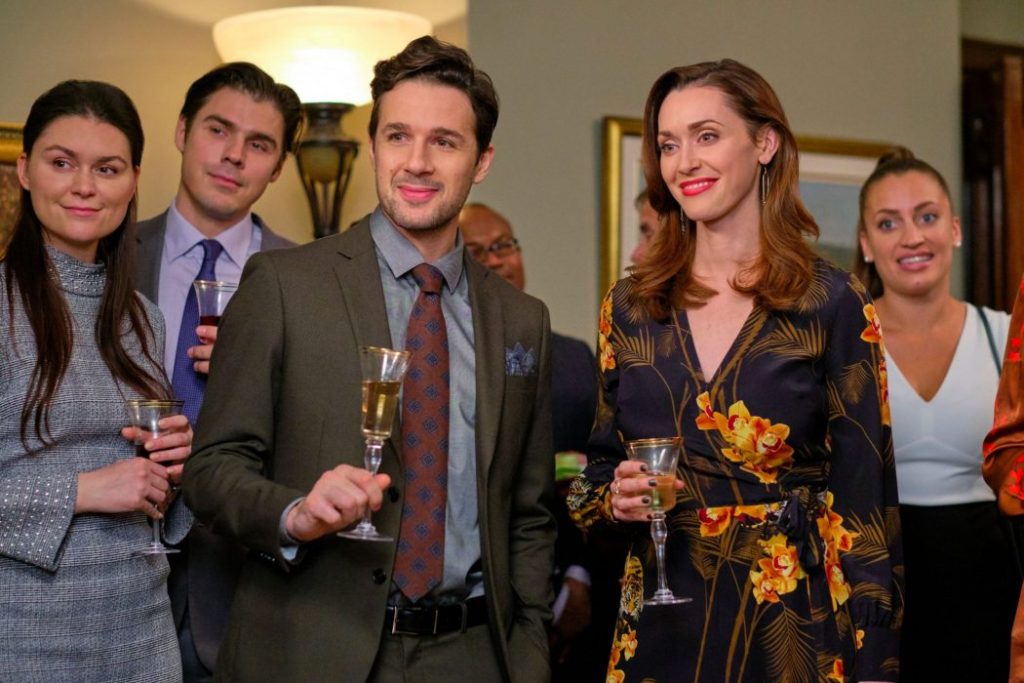 If Adam does comes back to Middleton after his mission, would he and Stephanie revive their relationship and get together? Could there be a romance starting between Joy and Carter? We will also find out about the mystery with the satchels all of the Merriwick sisters received anonymously. Cassie had some dirt on her satchels. However, we never got to know if Joy and Abigail had some in their too. Don't we know what these satchels are for? Lastly, we will hopefully find out whether Cassie and Sam found a hobby they enjoy together or not.
Who Will Be In The Show?
We don't have a full cast lined up just yet. However, we can assume that most of the familiar faces will come back on the show. We can expect to see Catherine Bell as she comes in to play Cassie Nightingale, Russell Radford, James Denton as he comes in to play Dr. Sam Radford, Sarah Power playing Abigail Pershing.
We can expect Catherine Disher to reprise her role as Martha Tinsdale, Peter MacNeill as Geroge O'Hanrahhan, Kylee Evans as Stephanie Borden, and Scott Cavalherio as Adam Hawkins. Joining them would be Rhys Matthew Bond, who comes in to play Nick Radford. Marc Bendavid, who plays Mayor Donovan Davenport, Paula Boudreau, who plays Dotty Davenport, and Katherine Barrell, would comes in to play Joy Harper.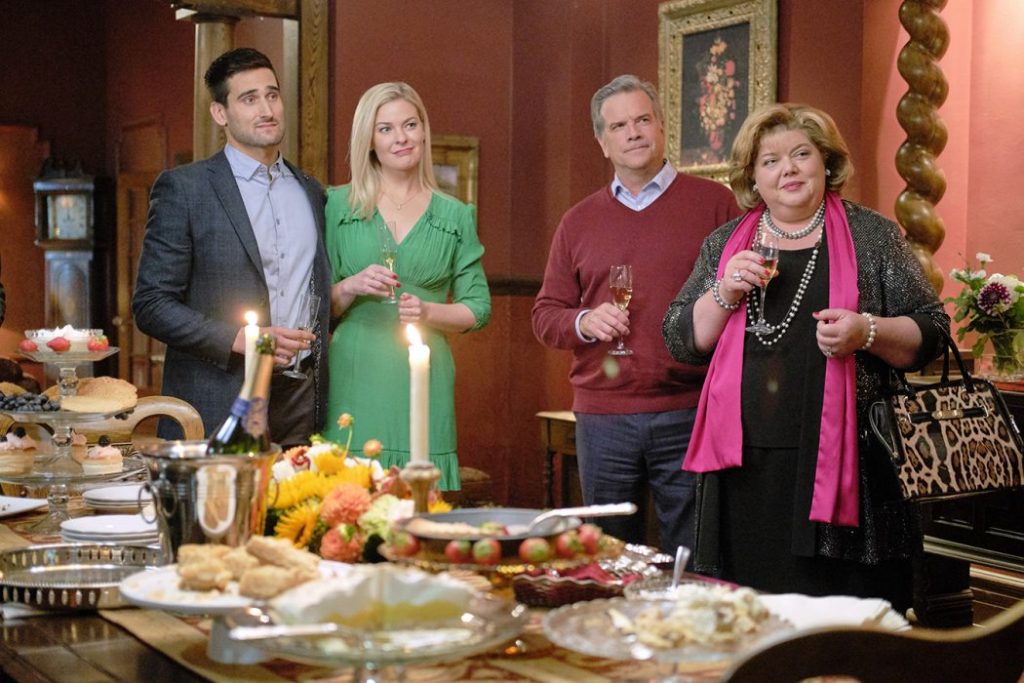 We will update you with all and any news that surfaces about Good Witch Season 7. So, you keep an eye on this space. The show will hopefully release sometime in 2021, but we will keep you updated with everything about it.