Netflix's original Altered Carbon has attracted its fans with its intense cyberpunk storyline. But will it return for Altered Carbon Season 3? The recent second season's finale left the fans on the edge of their seats, wondering what will happen with Takeshi Kovacs. It also delves deeper into Elder technology and how things are connected. But, fans are still hoping for more stories related to Quellcrist Falconer and Kovacs. Will they ever get a chance to explore it in Altered Carbon Season 3?
Altered Carbon, created by Laeta Kalogridis, is inspired by Richard K. Morgan's 2002 novel of the same name. It focuses on Takeshi Kovacs, a former soldier toiling to solve a murder case. In the era where a person's memories recorded into a chip and restored in their back of the neck. There, Meth Laurens Bancroft gave a second chance to Takeshi to settle in this new world. But, things become harder for him with passing time.
Altered Carbon Season 3: Is It Renewed For The Next Run?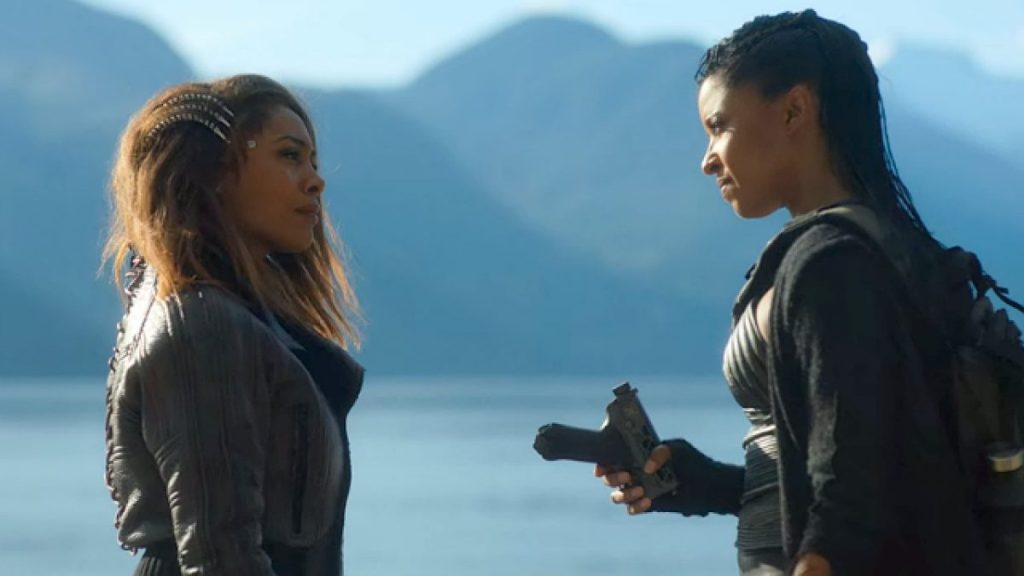 Sadly, Netflix dropped Altered Carbon Season 3 a few months after its second season aired. However, Netflix made the decision in April to cancel the show for its third season. Despite the enormous popularity and rise in its viewership, the streamer put an end to Kovacs journey. Even the cancelation has nothing to do with the global pandemic. But fans are still hoping for the third season.
The last season holds an 85% positive response from the audience in Rotten Tomatoes. Also an average rating of 6.58 on IMDb. Further, the critics said that the show isn't relatively closer to its source material yet. The second season has defined the more precise sense of aim. It also helped the show come closer to its excellent original source, gaining 65 ratings and mixed response in Metacritic.
Reason Behind Its Cancelation
Howbeit the streamer hasn't yet commented on the reason behind Altered Carbon Season 3's cancelation. But, the driving factor for dropping the show is the streamer's traditional viewership against the cost renewal review process. Cindy Holland, the vice president of original programming on Netflix, explained the cost vs viewership concept. She said that the first thing they look at is whether they are receiving enough viewership to support the cost. However, they focused on other parameters, too, including its fan following.
Cindy at the Television Critics Association summer press tour in 2018 explained further. She said that when they invest, they set how much to invest depending on the viewership that it will receive. So, if they didn't receive the amount of viewership, then there's no point in continuing the show. Indeed the critical acclaim is crucial. But, Altered Carbon relied both on special and visual effects, so it's expensive to create. Thus, investing such huge dollars while fans didn't show up, then it's not worthy of stretching, said Cindy.
Will Altered Carbon Season 3 Ever Return?
The author of the novel, Richard K Morgan, previously said that they planned to write five seasons. However, the show's creator Laeta wanted to continue it as an anthology series. So, they could reward the fans on a season-by-season basis.
Speaking about its next season, Netflix confirmed that they decided to shift their canceled shows to other platforms, but on those who can afford the investment. So, there's a slight chance that Altered Carbon Season 3 would return but on another streamer. If any updates regarding this surfaces, we will update you in this space.