One Piece Chapter 1016 is titled "This is Otama." The upcoming chapter of OP is going to be really intense as fans will finally see Yamato going head to head against her father. Not only that, but her conversation with him also hints that she will soon join the Straw Hat Pirates after killing him.
The downfall of Luffy affects the entire battlefield, and the alliance began to lose confidence. However, the Heart Pirates already saved Luffy in the previous chapter, and he will likely join the battle as soon as he wakes up. Yamato also knows that she cannot defeat her father, so she is only buying some time for Luffy to recover. Now, it will be interesting to see whether Yamato be able to hold the battlefield against Kaido or not.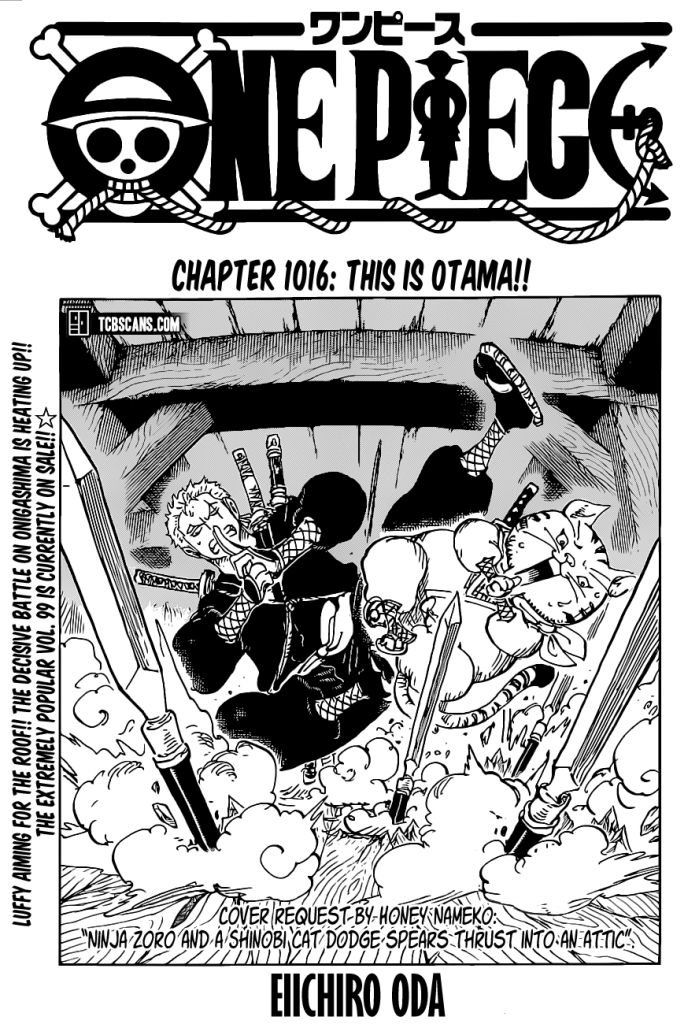 One Piece Chapter 1016: Plot Details!
The forthcoming chapter will begin with Hietetsu and Toko joining the Fire Festival at the Flower Captial. The scene quickly changed to CPO, who is analyzing the battle. They are quite surprised as the waiters and pleasures changed sides, and now the fight becomes even more unpredictable. Right after that, they learn that Momonosuke has fallen off. Hence, this makes everyone realize that Kaido has the upper hand in this battle now.
In One Piece Chapter 1016, Tama, Usopp, and Nami will reach the center stage. Suddenly Ulti knocked down Usopp and takes Tama with her. Besides, Nami quickly attacks Ulti and learns that only one good blow will be able to knock her down. However, it is dangerous to attack while Tama with her. Usopp uses one of his attacks to separate Tama from her then Nami finishes her off with a clean strike. Thereby, Bao Huang announced the defeat of Page One and Ulti without even realizing that the announcement mode is on.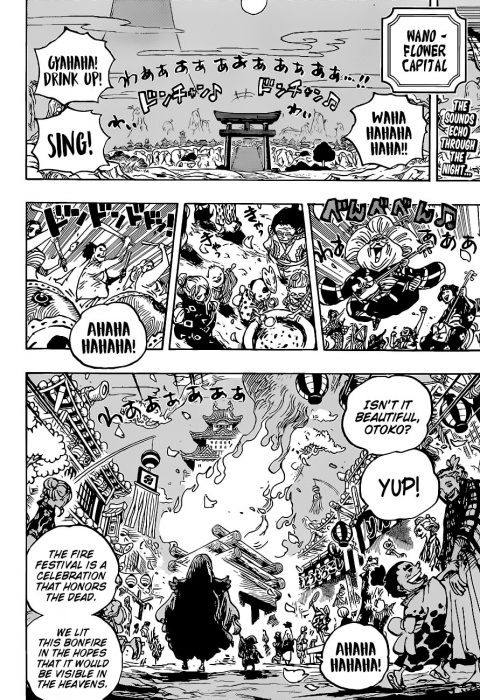 The final moments of One Piece Chapter 1016 will feature Yamato talking with her father. She will reveal to him that she is only buying time for Luffy to come back and defeat him. In the ending moments, both of them launch an attack. Their clash is so intense that black thunder appears due to it.
One Piece Chapter 1016: Release Date
After reading the next chapter, the readers would have to wait for a little extra time as the manga series will go on a break for a week. One Piece Chapter 1016 will release on Sunday, June 13, 2021. Fans will be able to read its new chapter for free on Viz Media's website.