Now that filming for Outlander Season 6 has finally wrapped up, the series star Sam Heughan (Jamie Fraser) teased some major details for the upcoming season. However, the following season would be pretty different from what we have seen before. No doubt Jamie and Claire would grapple with several external forces, but it seems the past might haunt them in their future as well. So let's sneak peek at how things will unfold in Outlander Season 6.
Outlander Season 6: Fraser's Ridge Will Face Several Problems At Once
Did Jamie Cheat On Claire?
The following season will introduce the Christie family at Fraser's Ridge, who will travel to North Carolina due to Jamie's offer to help them start a healthy life. However, it seems the Christie family will bring trouble along with them, as mentioned in Diana Gabaldon's novel. As per the Outlander books, the Christie family includes dad Tom, son Allan, and daughter Malva.
However, soon Malva develops an interest in Jamie after becoming Claire's surgical apprentice. But Malva and Claire's hopeful relationship quickly sours when she told Claire that she's pregnant with Jamie's baby. Well, Claire has tackled plenty of women who were interested in Jamie. But this time, the situation gets out of her hand, which would bring turmoil to Jamie and Claire's relationship. Is Malva lying to Claire? Will Claire learn the truth in the future?
Someone Is In Love With Claire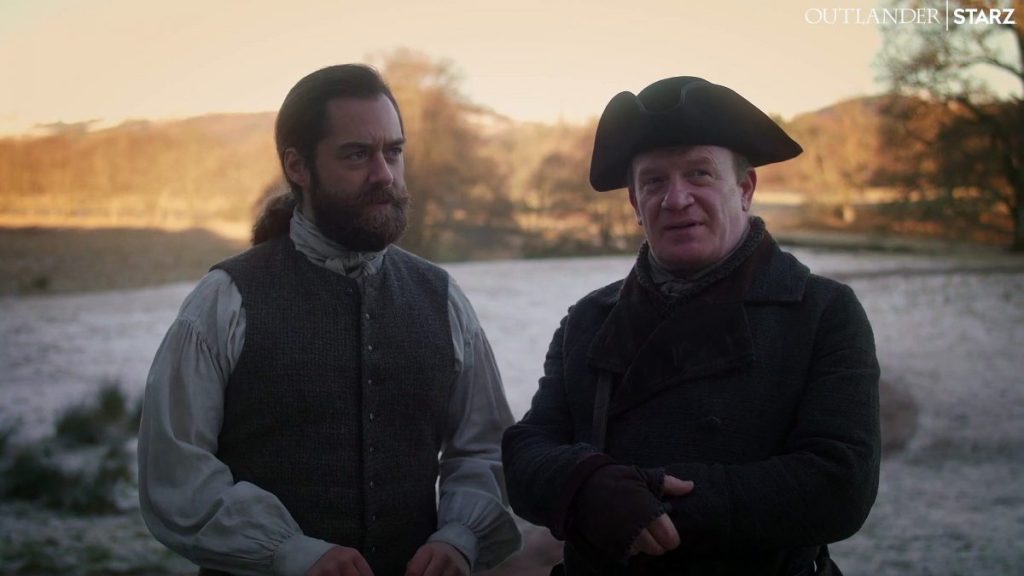 While Claire is trying to figure out Malva and Jamie's relation, she found Malva dead, and she couldn't even save her baby. However, when Claire gets charged for this action, Tom steps in and confesses his love for Claire and killing her own daughter to protect her. Now, this revelation could bring more tension between Jamie and Claire. Well, Jamie had never faced such a problem in his life, and now this confession perhaps tests their faith and love.
Will Brianna And Roger Leave Fraser's Ridge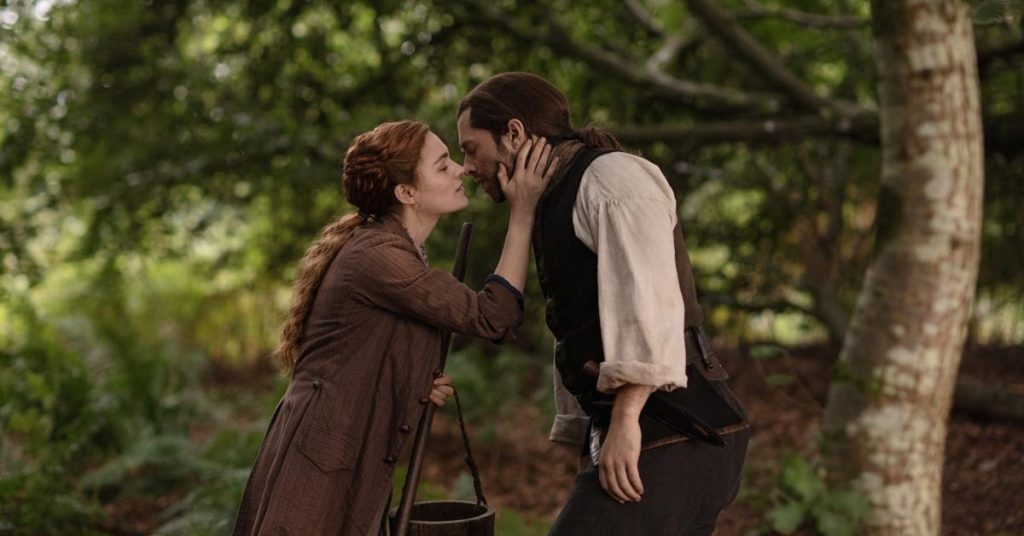 Well, in the last season, Brianna and Roger tried to return to the future. However, their attempt went in vain. Although, the latest intel claims that the team deconstructed Roger and Brianna's cabin, which didn't happen in the previous season. So it could mean that the couple successfully returned to their timeline. But the recent image from the set hints that fans would see Roger in a different role.
The image shows Jamie, Claire, and Brianna in a church. But there's no trace of Roger there. So it could be possible that Roger would follow his father's path and end up becoming a priest at Fraser's Ridge church, just like in the Outlander novel. Thus fans couldn't be able to see Roger in the picture. But would that mean they will never go back into the future?
The War Is Edging Closer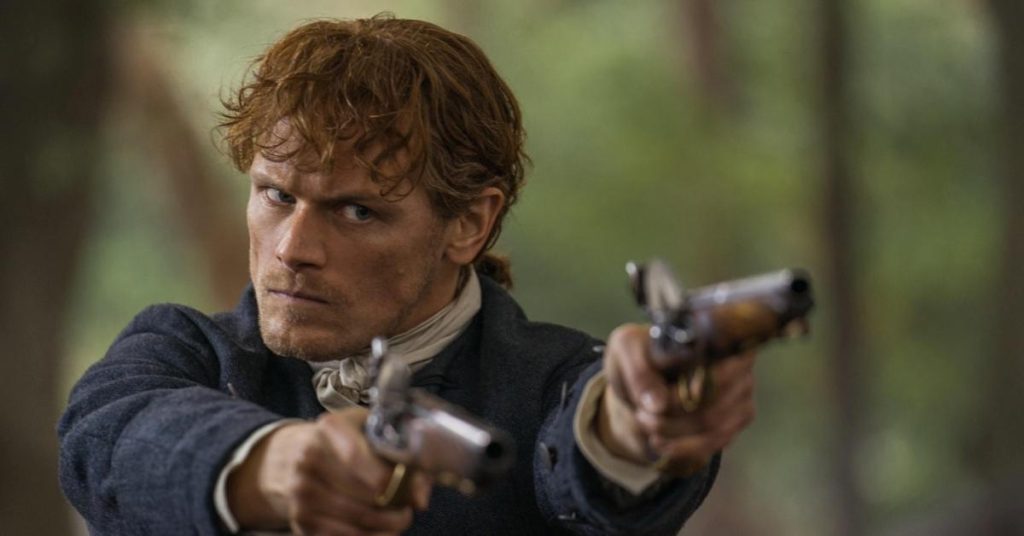 Recently, Sam Heughan (Jamie) teased that the following season will see a viable split between Jamie and his godfather Murtagh Fraser. As seen in the fifth season's second episode, Governor Tryon has been ordered Jamie to hunt and track Murtagh down. So now, he has to select whom he wants to support. As he wished to grow and protect his community and his godfather. But he can't deny the orders he received from Governor Tryon. So it could create a big mess in Jamie's life.
While trying to unravel what he's willing to do at this particular time, Jamie will find himself entangled in the looming war. Jamie and Claire built their place in Fraser's Ridge, which the British crown provided them to work as per the monarchy. However, they can't avoid the war as American Revolution seems to impend over Fraser's Ridge. It would inevitably catch Jamie in between, and this threat could destroy the Ridge and their community in the process.
Is Outlander Season 6 The Last Season?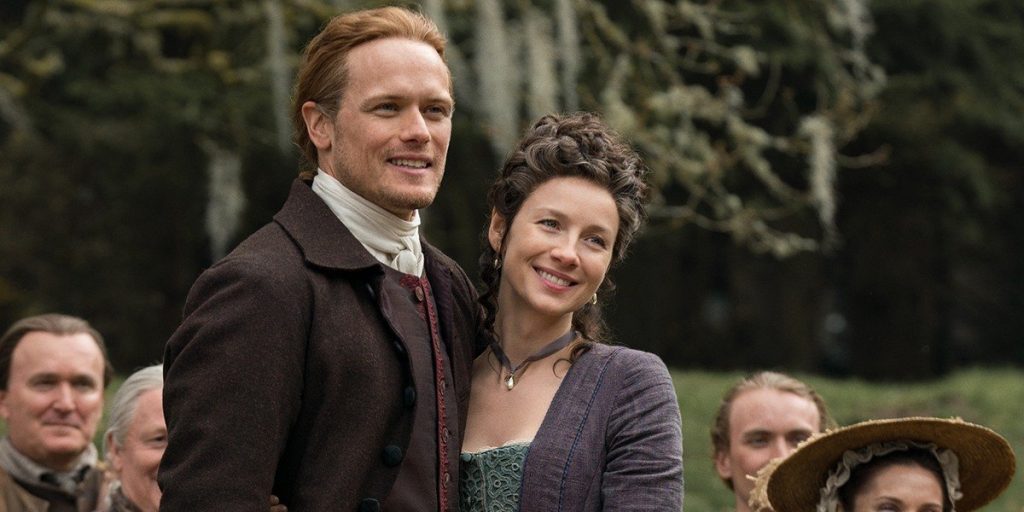 Fortunately, this isn't the case, as the network has recently renewed Outlander Season 7. Well, the renewal announcement came as a bit of a surprise for fans. However, since the sixth season was cut short, the seventh will make up for fans by adding four more episodes. So the seventh season will come up with a total of 16 episodes.
Outlander Season 6: When Will It Return?
As of now, Starz hasn't announced the official release date. But Outlander's official Twitter handle lately teased that the following season will return early next year. In addition, Starz has confirmed that Outlander Season 6 will consist of eight episodes and is expected to air in February 2022. Till then, stay tuned with us for more updates and gossip.