The military drama star David Boreanaz finally confirmed that SEAL Team is gearing up to begin production on SEAL Team Season 5. David celebrated this news with an explosive video. Although the teaser didn't share many details regarding the fifth run yet, it teased that SEAL Team will return sooner than later on its new home. Created by Benjamin Cavell, SEAL Team follows United States Navy SEALs elite unit called Brave Team.
So the most elite unit plans and undertakes several dangerous missions across the world. Meanwhile, they deal with their family, personal struggles, and other professional pressure. However, the last season finale left the team on edge to break with David's Jason Hayes, aka Bravo's unknown health issues. So now let's see how the Bravo Team deals with the past consequences in SEAL Team Season 5.
SEAL Team Season 5: Has Filming Begun Yet?
Recently, David took to Instagram to share his return on the set. He shared a thrilling video teasing filming finally begin on the fifth run. The video looks like the chronicles of his character Jason Hayes over the past four years and mainly how well he has led his team. Though the video didn't share how things will move in the fifth run, it feels like a tribute to Jason. So, is he leaving after the fifth run? Hope not!
Soon after his post, Neil Brown Jr. shared that season 5 will be something special, and he can't wait to see his fans' reactions. While A.J. Buckley lately wrote that he woke up at 7 am to put on Sonny Quinn's shoes once again. He added that there hadn't been a day when he didn't say thank you for the fifth run. Meanwhile, the series writers shared some of the set pictures teasing a mysterious location to explore in the fifth run.
SEAL Team Season 5: What To Expect From Season 5?
The last season ended on a happy note where Clay and Stella finally tied the knot. But Jason suddenly faced severe headaches, which would play a massive role in the fifth run. Well, it might affect his leadership skills and could leave the team in danger. However, David recently stated that the entire Bravo team went through a lot. So hopefully, the upcoming run would bring a little bit of break time for them.
Perhaps the next run could explore their personal story arcs and would a bit comfort the fans who are constantly afraid of losing another team member. But it seems it won't be the case as the behind-the-scenes images teased that the fifth season would bring more trouble for the Bravo team. Since the pictures look like a secret bunker which could have some connection with their next mission.
SEAL Team Season 5: When Will It Return?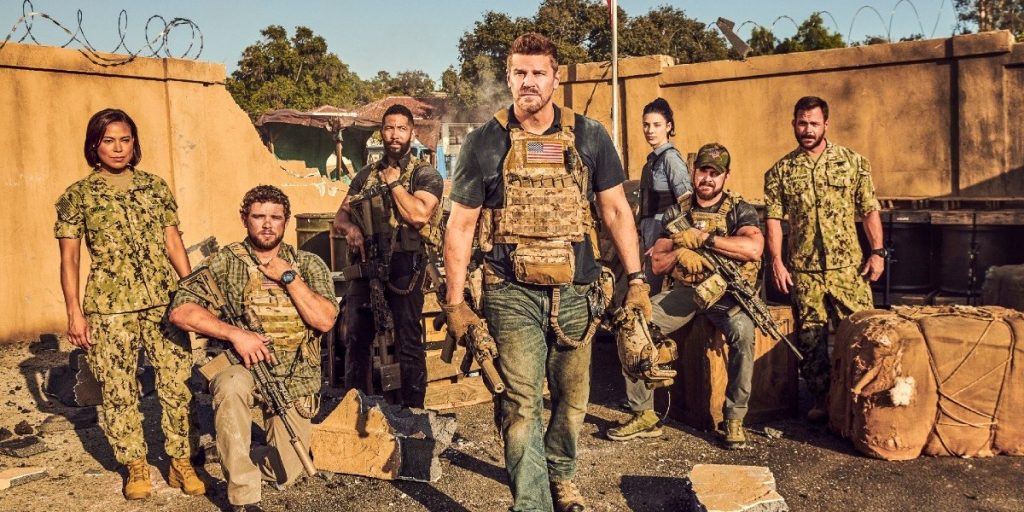 Before moving to its new home Paramount+, the show will drop its first five episodes on CBS's original network. Thus SEAL Team Season 5 will air on Sunday, October 10 only on CBS. However, after its first five episodes air, the military drama would move to Paramount+ to explore those stories, which they can't do due to the network restrictions.