The title of One Piece Chapter 1022 is "The Stars' Entrance." The next chapter of OP will be filled with action as it is about feature several intense battles. One Piece manga is really at its peak now, and the storyline is getting more intense with every single chapter. The forthcoming chapter will officially announce the defeat of Tobiroppo, and the entire Onigashima will learn about it.
Not only that, but the narrator will also announce that the difference in numbers between both sides is reducing. Also, the Onigashima as a whole is about to reach the Flower Capital, and only 15 minutes are left until it lands in Wanokuni. So, will the alliance force be able to win this war against Kaidou and Orochi? Here are all the latest details.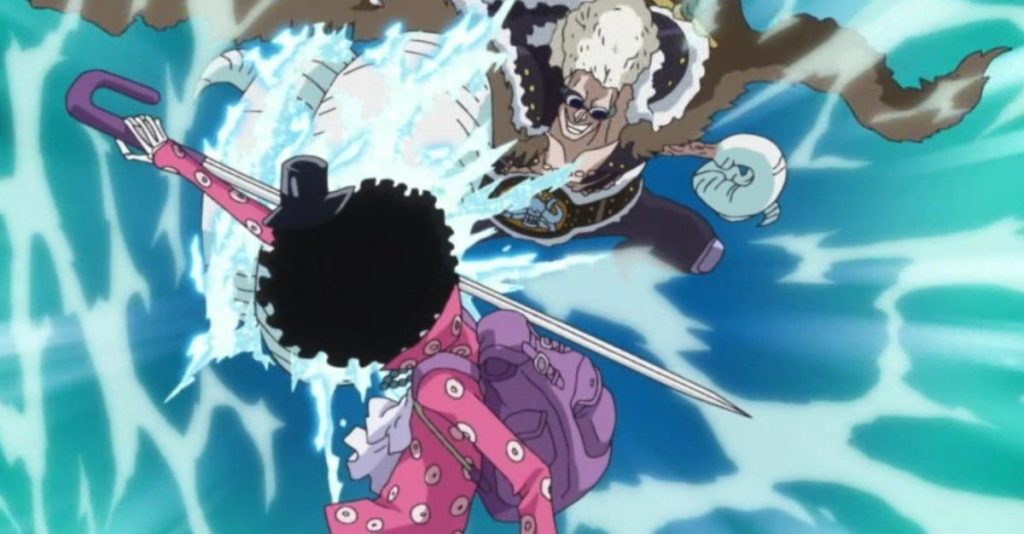 One Piece Chapter 1022: Plot Details
The latest chapter of the popular manga will begin with the announcement of Tobiroppo's defeat. It will also feature a map of Onigashima with marked positions of places where Tobiroppo met the defeat. Onigashima is flying at high speed and already covered more than half a distance. In the next fifteen minutes, it will reach the Flower Capital. Meanwhile, it seems Luffy recovered from his injuries after eating the food that Caribou gave him.
After that, the panel will be cut to the third floor of Onigashima, where Raizou and Fukurokuju are fighting. Raizou will create some clones using his Ninja art and will use them to attack Fukurokuju. However, the latter will be able to see right through his attack and will hit the real Raizou
. He will ask Fukurokuju why he decided to serve the shogun of Wanokuni, and the latter will reply that he is a ninja and it is his duty. In One Piece Chapter 1022, the fight between Killer and Hawkins will also take place.
Hawkins and Kid have linked their powers. So, if he sustains any injuries or gets killed, then the same will happen to Kid as well. After that, the chapter will feature Sanji fighting against King and Queen. He will accept that it is difficult to fight with them together. Zoro is recovered, and he will also join Sanji and launch an impressive double page with him against the King and Queen. By the end of the chapter, both Zoro and Sanji think that if he wins this battle, Luffy will get one step closer to become the Pirate King.
One Piece Chapter 1022: Release Date
Fans are very excited to read the next chapter of OP as it will feature not one or two but three exciting battles. Zoro and Sanji are all charged up, and they will soon go all out to defeat King and Queen. One Piece Chapter 1022 is all set to release on Sunday, August 22, 2021. It will be available to read on Shueisha's MangaPlus and Viz Media's website.