The Primetime Emmy Award-winning police procedural series is returning soon for Blue Bloods Season 12. And the following season kicks off with the premiere episode, Blue Bloods Season 12 Episode 1 titled "Hate is Hate," which will showcase a reunion at the dinner table. Fans have been patiently waiting for the show to return after a spine-chilling two-hour finale of the last season. In addition, a big face-off is building up for Frank against his familiar rival, Mayor Chase. So what happens next in Blue Bloods? Keep reading ahead to find out.
Blue Bloods follows the Reagans. A family who has dedicated their lives to New York Law Enforcement for generations. In the last season, Joe got abducted, and the team kept on looking for him throughout the season. However, at the finale, Joe came out from the dead surprising everyone. However, Hill might not appear as a regular next season. Hopefully, fans will see a different role for Joe's character in the storyline this season.
Blue Bloods Season 12 Episode 1: What's Next?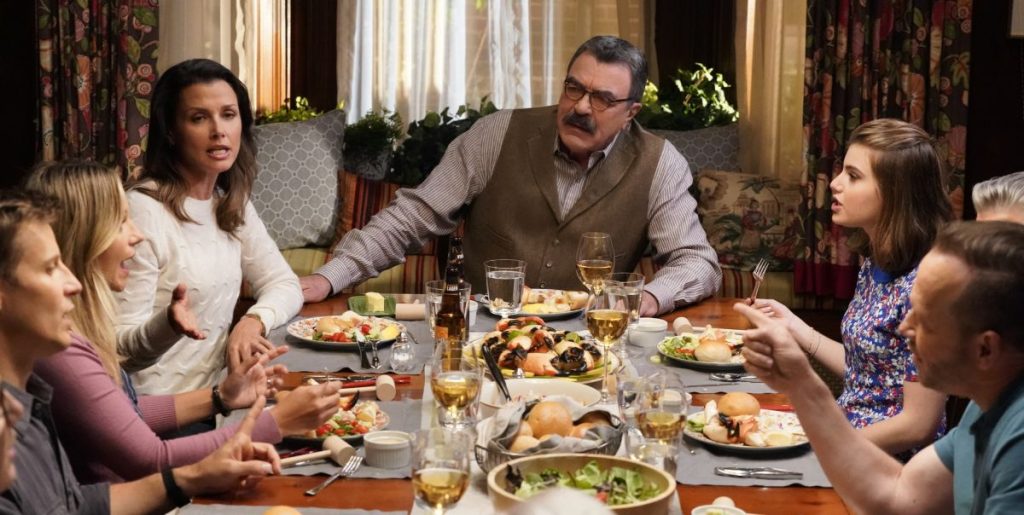 CBS has released the newest promo last week, revealing the scenes of a grand family dinner. In the trailer, we hear that violence on the streets increases rapidly after the pandemic, and civilians get hurt. And when Frank is asked for the solution, he points out that having open communication works as the Raegan family does. To which Danny suggests Frank talks, and the rest of them listen. However, Frank's words might tease the big talk in Blue Blood Season 12 Episode 1 for Mayor Chase.
As per the press release, in "Hate is Hate," the stress level is about to increase between Frank and Mayor Chase when a public arrest made by Frank goes public. Further, Danny and Baez's investigation on gang attacks will take some unforeseen turns in season 12. Also, Anthony will try to secretly recruit the Reagans to help him plan a surprise for Erin. Meanwhile, Jamie is worried about Eddie lying to him about where she goes in the evenings.
In the last season, Frank had a skirmish with Mayor Chase involving Sid Gormley and Garret Moore. The mayor was ready to make Sid a scapegoat after backlash from the public regarding his police record. Lucky for Sid, Frank intervened, and he managed to save his job. Further, the mayor thought Frank needed someone rock-hearted and tried to replace Garrett Moore by luring him with another job offer. However, Frank made sure that Garrett stayed.
Who Will Return?
In the upcoming run, fans will see Tom Selleck as Frank Regan, Len Cariou as Henry Reagan, Donnie Wahlberg as Danny Reagan, Bridget Moynahan as Erin Reagan, and Will Estes as Jamie Reagan. Further, Marisa Ramirez as Maria Baez, Vanessa Ray as Eddie Jank, Sami Gayle as Nicole Raegan Boyle, and Will Hochman as Joe Hill will also return for season 12. In addition, Dylan Walsh will guest star as Mayor Chase.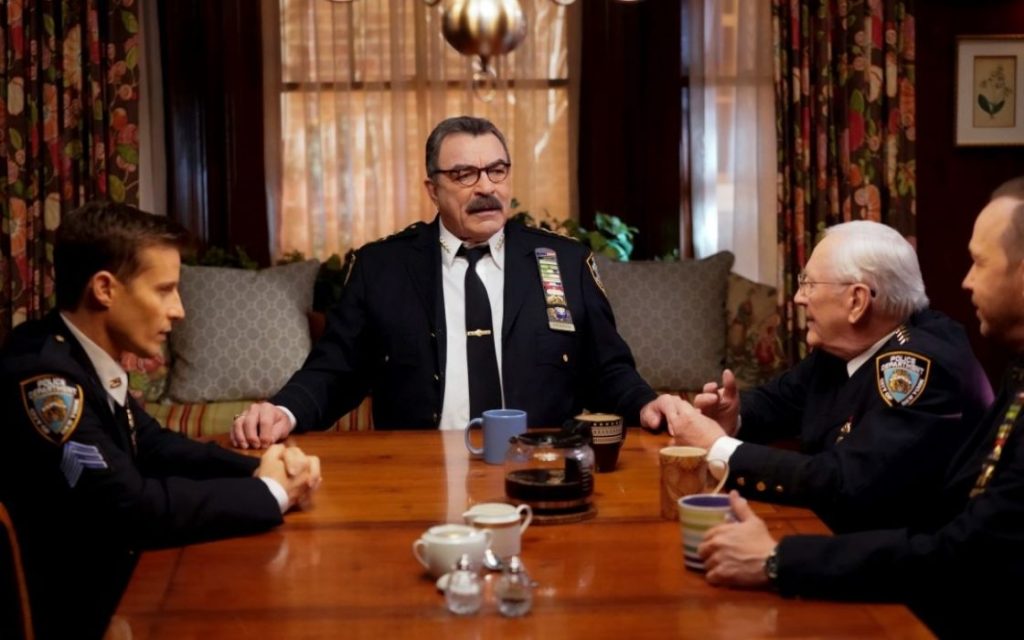 Blue Bloods Season 12 Episode 1: Release Date
CBS is all set to air Blue Blood Season 12 Episode 1 on October 1, 2021, at 10 p.m. The latest season will also be available to stream on the CBS website and Paramount Plus. So get ready to come across another thrilling season of Blue Bloods.