While the fans wait for Resident Alien season 2, the creator and EP Chris Sheridan have recently teased some exciting news about Harry in the upcoming season. It looks like the extraterrestrial living on the Earth as a resident is set to find his perfect match in Carlyn, who is new in town. 
The sci-fi mystery drama series follows an alien who crash-lands on planet Earth with his mission to wipe out all humanity. And when he lands, he kills Dr. Harry Vanderspeigle and assumes his identity. As the alien trie blends in with the humans, he fails to understand social protocols and looks weird. However, as he connects with humans, he starts to question the morality of his mission to end humanity.
But everything turns around when he starts to share his thoughts and emotions in Harry's disguise with a 9-year old. However, he soon realizes that the boy could see the alien in his actual form. So what will happen next in Resident Alien season 2? Keep reading to find out.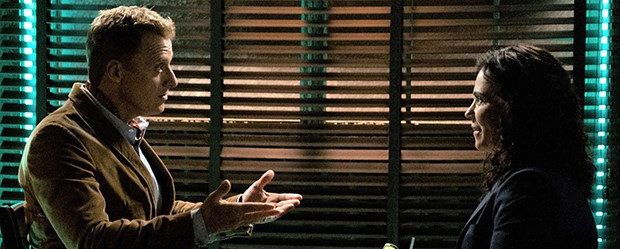 Harry's New Love Interest!
Recently, creator Chris Sheridan shared about a new addition in the Resident Alien season 2 cast roaster while talking to TV Line. Alex Borstein is set to debut on the show as Carlyn, who is Kate Hawthorne's cousin. Carlyn is a "frizzy-haired, right-brained laser-physicist" who is new in town. Apart from having a brilliant job at a tech lag, Carlyn has no love-life whatsoever.
As he visits her family and does some sightseeing, she comes across Harry, who is as socially awkward as Carlyn. Meanwhile, Chris also pointed out that Carlyn has strange mannerisms, similar to Harry. Not just that, they both will be going on an exciting date in Resident Alien season 2.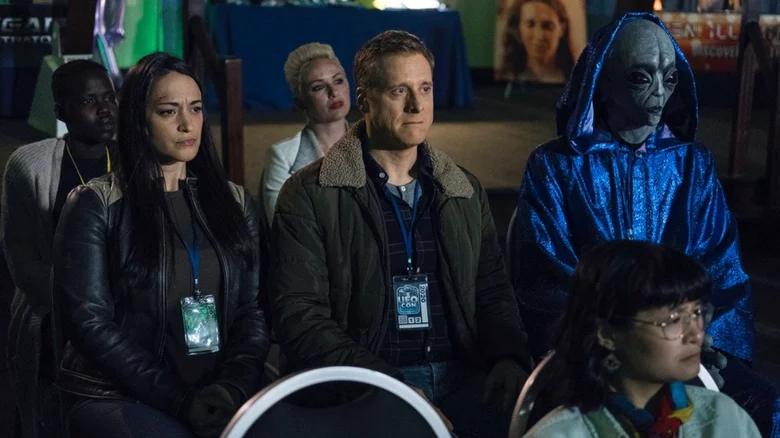 Resident Alien Season 2: What Will Happen?
In season 2, Harry will struggle with the fact that even though he is an alien, some humanity is hidden under his thick green skin. Sheridan acknowledged that Harry hates those feelings, which are relatively new to him. Hence, the major part of the second season will witness Harry's struggle with the truth about himself.
Moreover, Harry will step ahead to learn empathy and care for people other than Asta. Finally, Harry and Asta will try to find other aliens from his planet, as they find themselves in New York.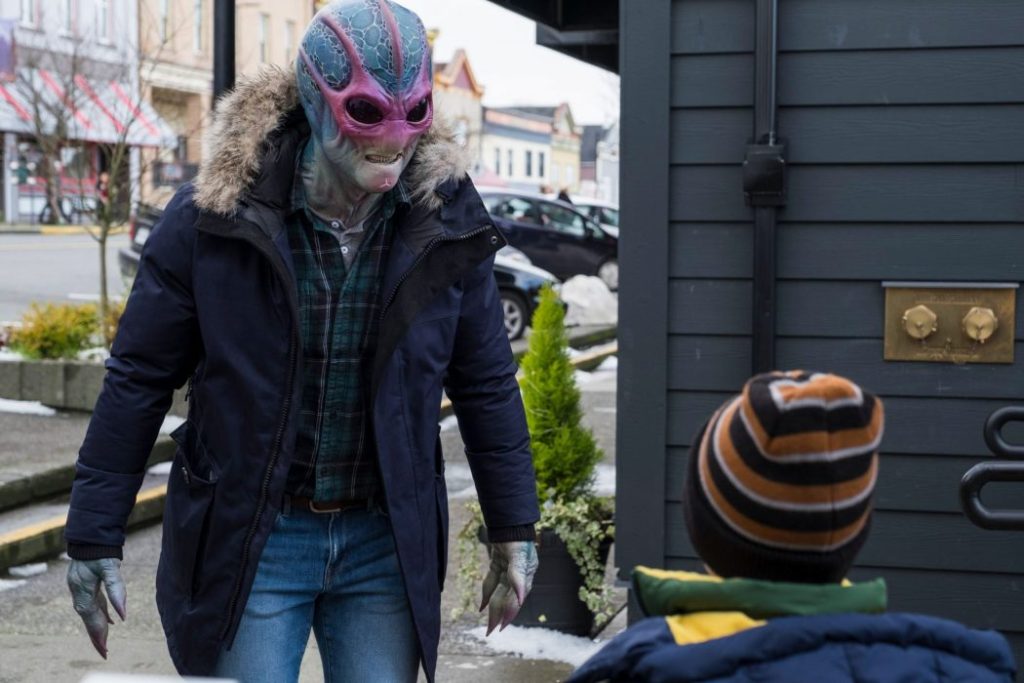 Who Will Return For Next Season?
The lead stars Alan Tudyk as Harry and Sara Tomko as Asta will obviously reprise their roles in the upcoming season. Further, Linda Hamilton and Terry O'Quinn will return for Resident Alien season 2. In addition, the octopus character from the first season will also return. Meanwhile, Alex Borstein will join as Carlyn. The creator also teased that Alex might return in the second half of season 2 after her first date with Harry.
Resident Alien Season 2: Release Date
SyFy renewed the latest season in March 2021 while the production kicked off in August 2021. As the previous season aired in January 2021, we expect Resident Alien Season 2 in early 2022. However, the production is yet to announce an official release date. So stay tuned for more recent updates.