As their operation gets compromised, the Bravo team will be in a spot of bother in Seal Team Season 5 Episode 2. In the first episode, Bravo Team was called back from their vacation for a training exercise. However, it turned out that the training was just a cover-up for a covert operation to rescue a weapon expert in North Korea.
So, in the second episode, the team will face an unexpected situation as their mission gets jeopardized. In addition, they are stuck in enemy territory with no ally to help them. So, how will the Bravo Team get out of the situation in Seal Team Season 5 Episode 2? Keep reading to know all the crucial details about the second episode.
Seal Team Season 5 Episode 2 Preview: Will Team Bravo Get Out Of Korea Safely?
The Bravo Team will face an unforeseen situation trying to rescue Jin Yong in Seal Team season 5 Episode 2. Further, their Korean contact Kwan Jon-Wi is about to get arrested by the Korean military. Thus, the Bravo Team will have to figure out a new way without the North Korean military noticing. It will be a challenging ride for the team as their only contact in the world's most dangerous country blows, and they are left alone with no help.
The Bravo Team will need the whole squad on their A-game to complete the operation without any casualties. The second ep isode of Seal Team is titled, "Trust But Verify: Part 2." The team will have to reconsider their plan as they infiltrate a building filled with Korean soldiers. Moreover, they will have to operate secretively without getting noticed.
In addition, the team will also attempt to rescue the weapon's expert on their own. We will see Jason's leadership in question as he chooses to trust his struggling teammate Ray. The whole squad is convinced of Ray's incompetence. But Jason has decided to give him another opportunity. It will be thrilling to see if Ray gets a hold of his mental state or will his past traumas get the better of him in Seal Team Season 5 Episode 2.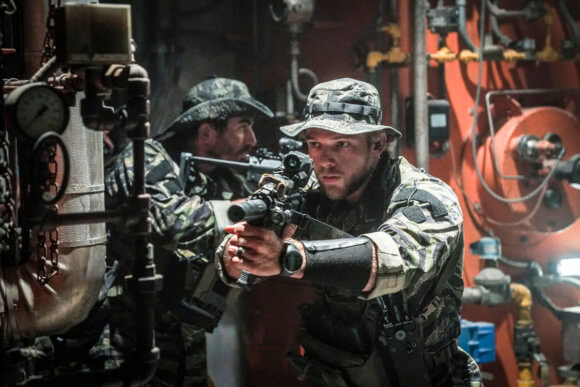 A Quick Recap!
The Bravo team spent some time with their loved ones after an intense mission in the premiere episode. However, the situation quickly escalated as they were called back for a training exercise in North Korea. Moreover, the squad soon realized that the training exercise was just a cover for a secretive covert operation. The Bravo team is assigned a task to infiltrate North Korea to get a hold of Jin Yong, the mastermind behind the country's weapon program.
They were assigned to help Kwan Jon-Wi, who plans the escape of Jin, without getting noticed by the military. However, the situation turned worse when Jon got arrested by the Korean army. Hence, the Bravo team is left with no choice but to continue the mission without him. They will have to complete the task and make it out alive with no internal support. Meanwhile, Jason decided to keep Ray on the squad, knowing that Ray has not recovered fully from his past traumas. It will be interesting to witness the team manage the situation in the second episode of Seal Team Season 5.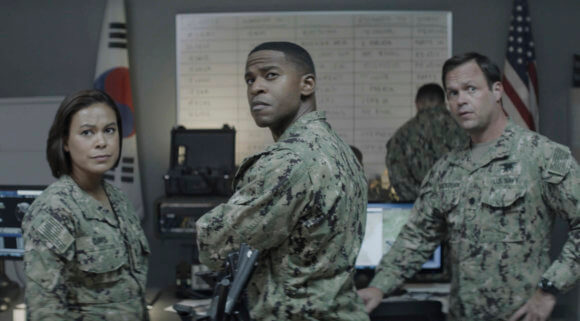 Seal Team Season 5 Episode 2: Premiere Date
CBS will air Seal Team Season 5 Episode 2 on October 14, 2021, at 10/9c. Season 5 will feature fourteen episodes, with each one airing weekly on Sundays. In addition, fans can also stream the latest episodes on Paramount+. Thus, get ready for another nerving episode of season 5 and keep returning for more updates.