The dynamic duo of Scott and Charles will be seen working together in Chicago Med Season 7 Episode 5. Fans will also see Crockett and Taylor's little romance continue in the next episode. In the previous episode, we saw the capable doctors discovering the misdiagnosis of the patients' conditions and suggesting the proper treatment. 
Further, we saw Dr. Halstead trying to advocate the new Vascom device with Dr. Cooper. However, Archer, as usual, interrupted the presentation to make things harder. In addition, Dr. Hammer and the first-year resident Taylor worked together on a cancer patient in the previous episode. So, what will transpire in the fifth episode of Chicago Med Season 7? Continue reading ahead to learn all details about the upcoming episode.
Chicago Med Season 7 Episode 5 Preview: What Will Happen?
NBC has revealed the official synopsis and a short promo for the fifth episode of Chicago Med Season 7 titled, "Change is a tough pill to swallow." The title indeed suggests that the hospital is about to see some difficult changes in the upcoming episode. As per the synopsis, Scott and Charles will once again work together on a case. They will deal with patients suffering from child syndrome and misdiagnosed ADHD.
Further, Crockett will be seen dealing with hospital politics. Meanwhile, we will also see the brewing chemistry between Crockett and Taylor. In addition, Dr. Halstead and Dr. Hammer will have to keep their egos aside and contribute to saving the life of an elderly patient in Chicago med Season 7 Episode 5.
In the promo, we see a new appearance at the hospital. The famous Suits star Sarah Rafferty will appear in the fifth episode of Chicago Fire Season 5. Sarah will appear as a prominent doctor who is reluctant to perform surgery on her daughter. The promo shows Dr. Crockett taking responsibility for the case. However, he is sidelined by Sarah's character, who plans to take charge. But, we also see Cooper reminding Sarah that performing surgery on a family member is a breach of ethics. It will be thrilling to see a mother's pain while her daughter battles with death in the next episode.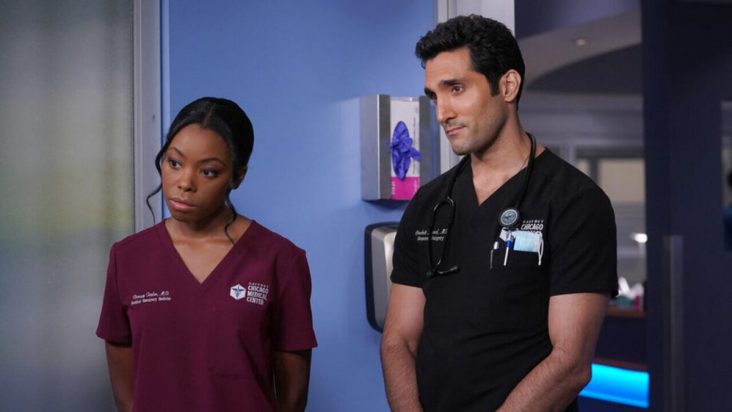 A Quick Recap!
In episode 4 of Chicago Med Season 7, we saw Scott coming across a young man, Roland, who suffers from a mental episode on the streets. As a result, cops pull out a gun on the young kid. Luckily, Scott comes to his rescue and takes him to the hospital. Scott is assisted by Charles, as they thought Roland had Schizophrenia. However, looking at the patient's medical history that Roland had other mental illnesses.
Meanwhile, fans also saw a close encounter between Dr. Marcel and his resident Taylor. Further, she tried to get closer to him in the fourth episode. Also, Marcel was impressed by her hard work and insisted she take a break. Next, Marcel and Taylor shared a small intimate moment in the break room.
Later, Dr. Hammer gave Taylor some advice about having a crush on her co-workers. In addition, Hammer and Taylor came across a patient who fell and hurt herself. They found out that she had brain cancer 30 years ago. After running some tests, they revealed that the tumor was benign, giving relief to the patient.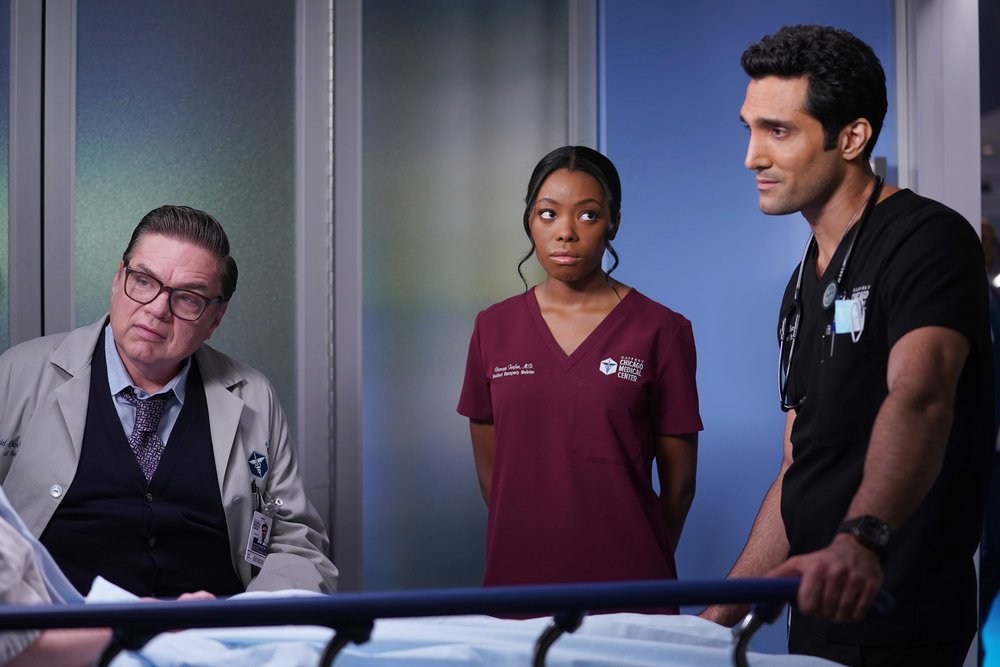 Chicago Med Season 7 Episode 5: Premiere Date
The fifth episode of Chicago Med Season 7 will air on October 20, 2021, at 8:00 p.m. ET. NBC airs each new episode weekly on Wednesdays. Further, each episode has a runtime of around 45 minutes. In addition, fans can also stream the latest episodes on DirecTV, Sling TV, Fubo TV, and YouTube TV. So don't miss the newest episode airing this Wednesday and return for more thrilling news.