If you are looking for a smartwatch, the tech industry has two imminent options for you in Apple Watch Series 7 and Samsung Galaxy Watch 4. While apple remains be a leader in the iOS faction, Samsung also has delivered its best smartwatch yet for android users. The compatibility between the smartwatch and smartphones is one of the key differences to keep in mind when looking to invest in a smartwatch.
Meanwhile, the Apple Watch Series 7 and the Samsung Galaxy Watch 4 have almost similar features, with several differences in the design and specifications. However, each device contains some unique features that make them worth the price. This article will have a comparative analysis of the design, specifications, features, and price range of the Apple Watch Series 7 vs. Samsung Galaxy Watch 4.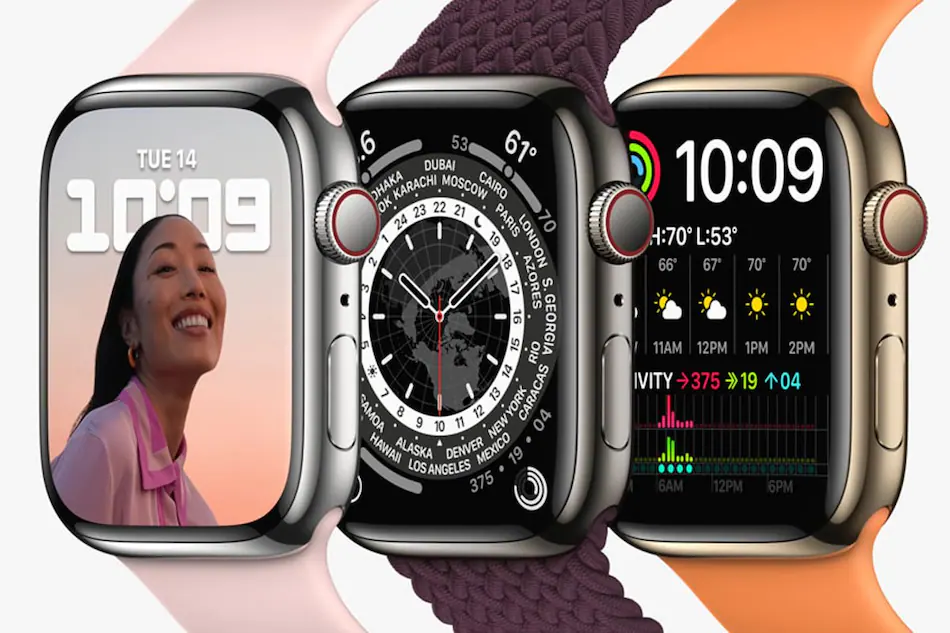 Apple Watch Series 7 vs. Samsung Galaxy Watch 4: Design & Display
The Apple Series 7 comes in two-dimensional variants with 41x35x10.7mm and 45x38x10.7mm. Further, the Samsung Watch 4 is available in 40.4×39.3×9.8mm and 44.4 x 43.3 x 9.8mm dimensional options. Moreover, the Watch Series 7 comes in a square-shaped dial, which the Samsung Watch 4 provides a more conventional rounded dial.
The Apple Watch Series 7 comes with 1.8-inch and 1.9-inch Retina display variants. And the Samsung Galaxy Watch 4 offers 1.2-inch and 1.4-inch Super AMOLED display options. In addition, both Apple and Samsung have narrowed down the bezels, resulting in a bigger display size compared to their previous models. The super AMOLED display in Galaxy Watch 4 provides 330 pixels per inch, while the LTPO OLED Retina display watch Series 7 gives 345 pixels per inch. Thus, there is not much difference between the display qualities of the two devices.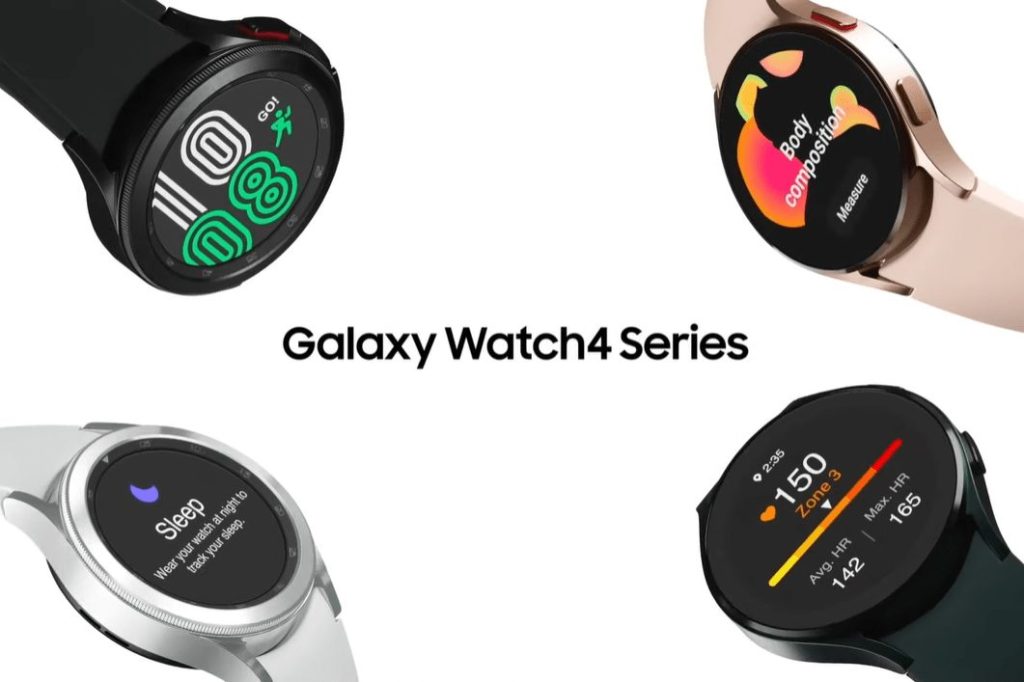 Fitness & Health Features
The Watch Series 7 and the Galaxy Watch 4 are the best-in-class smartwatches capable of tracking down your health, fitness, and sleep. The Apple Watch Series 7 offers blood oxygen saturation tracking, heart rate tracking, and sleep tracking features like sleep respiration & trends. Further, Apple's latest smartwatch is also capable of sensing atrial fibrillation and providing ECG reports.
Meanwhile, the Samsung Galaxy has remarkable 3-in-1 BioActive Sensors. These sensors are capable of Bioelectrical Impedance Analysis (BIA), heart rate tracking, ECG report, and SPO2. Further, the BIA analysis provides a detailed account of skeletal muscle mass, fat percentage, basal metabolic rate, and more such metrics. In addition, the improved sleep tracking of Samsung's latest smartwatch is capable of detecting snore sounds.
Thus, it provides a better understanding of sleep patterns and assists the user in attaining better sleep quality. Hence, both the choices from Apple and Samsung are highly capable of providing you with the best analysis on health and body functioning.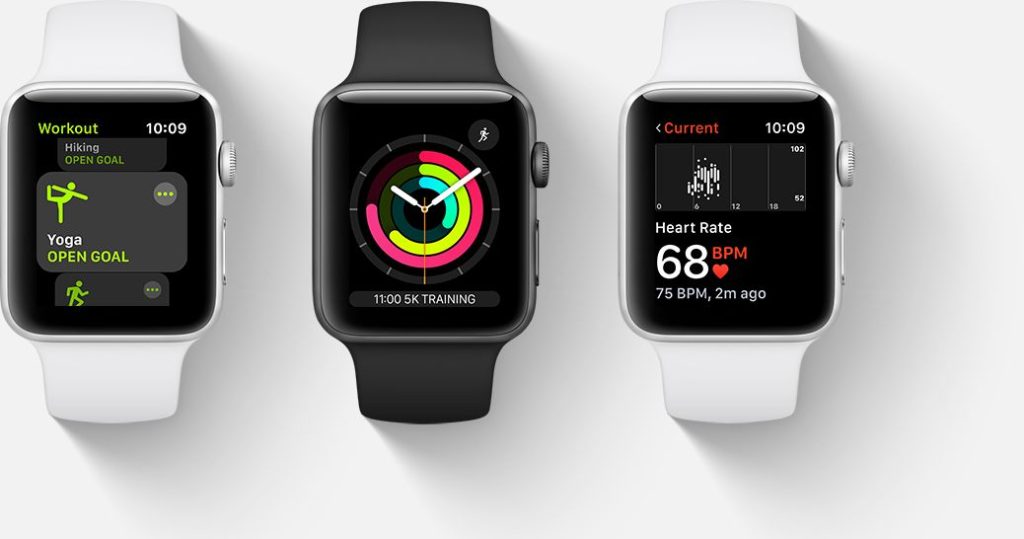 Apple Watch Series 7 vs. Samsung Galaxy Watch 4: Storage, Battery & Charging
The Watch Series 7 has an Apple S6 chipset similar to its predecessor, with a storage space of 32 GB. Moreover, the Galaxy Watch 4 has a dual-core 1.18GHz Samsung Exynos W920 processor with 1.5GB of RAM. Further, it offers a storage space of 16GB. Thus, Samsung's smartwatch is capable of matching the performance standards of Apple's smartwatch. However, it lacks behind a little in storage capacity.
Samsung Galaxy Watch 4 claims to provide 40 hours of playtime after charging but lacks a fast charging option. Meanwhile, the Apple Watch Series 7 gives an 18 hour playback time after charging. Moreover, the series 7 offers Magnetic Fast Charging, claiming to charge 33% faster than its predecessor.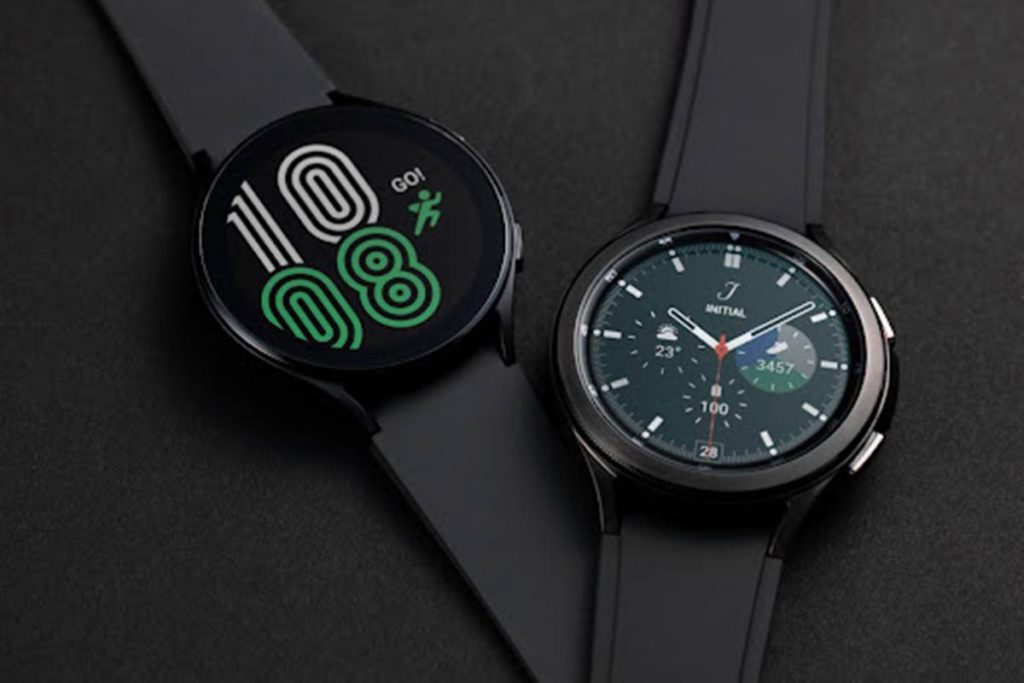 Apple Watch Series 7 vs. Samsung Galaxy Watch 4: Price Comparison
The Apple Watch Series 7 starts at $399, while the Samsung Galaxy Watch 4 is priced at $360. Both the models are now available for sale in authorized stores and online too. Thus, smartwatches have a lot of similar features, making them a valuable option to spend your money. However, it all comes down to the smartphone device that the user has, whether it be Android or iOS. Because Apple's watch is compatible with iOS devices only and Samsung's smartwatch is only compatible with Android devices. However, which option the user chooses, the smartwatches are worth the price and offers unbelievable features.