It looks like Dexter will struggle to control his urge to kill after Debra's return in Dexter Season 9 Episode 2. He will also take his son to his cabin, resulting in an awkward conversation. Meanwhile, Angela will ask for Dexter's help to find a missing person in the next episode. Hence, continue reading on to learn all the necessary details about the second episode.
Dexter Season 9 Episode 2 Precap: What Will Happen Next?
Showtime has dropped the synopsis and a short promo for the second episode titled "Storm Of F**k." Dexter will bring his son to his cabin in the next episode. The two will sit in front of each other, and Dexter will have no idea what to say to him. However, he needs Harrison to stay and help him get a hold of his urge to kill. He is constantly haunted by his Dark Passenger Debra, who keeps reminding Dexter that he is a serial killer. He is extremely frustrated as he struggles to control his urge to kill in Dexter Season 9 Episode 2.
Meanwhile, Dexter's girlfriend Angela will bring her colleagues to Dexter's cabin. She will request him to use his cabin as a base camp for a man who disappeared in the wood the previous night. But Angela has no idea that Dexter has a son. So she will be surprised to meet Harrison in the next episode. Dexter's dark past will return to haunt his present, making things trickier to control his urge in Dexter Season 9 Episode 2.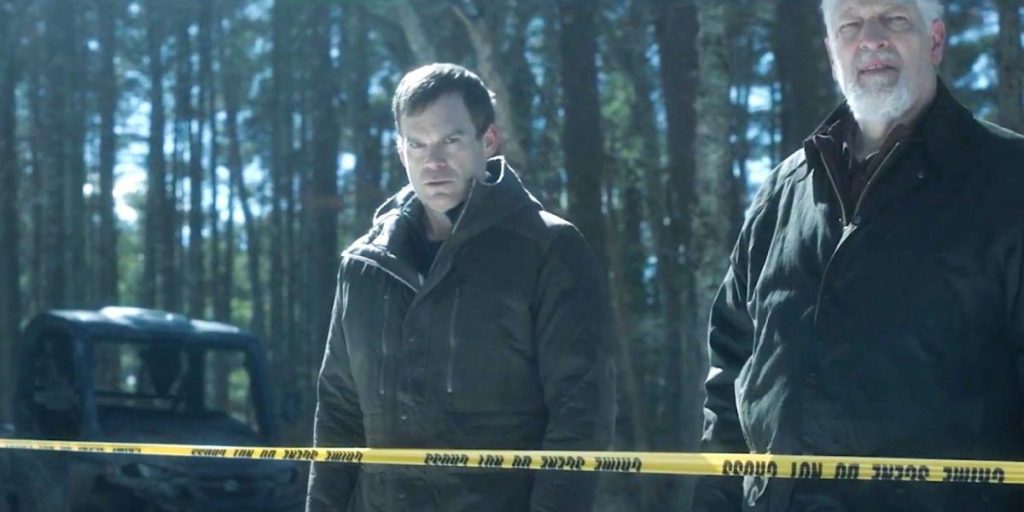 A Quick Recap!
The premiere episode of Dexter Season 9 titled "Cold Snap" began ten years after Dexter left Miami. He was living in Iron Lake, New York, under the assumed name Jim Lindsay. He is dating the police chief of the town named Angela Bishop and works at a local outdoor shop. Dexter was following a stringent routine to keep his urges to kill under check. However, Debra's memories still haunt him after so many years. He had not forgotten about her and still dealt with the loss of his sister.
Sadly, Dexter's routine takes a huge toll when a person from his past manages to locate him. Dexter's son, Harrison, who he abandoned years ago, found him. He asked Dexter to sell him an automatic weapon. Further, Dexter found out that one of his customers hit his powerboat into another craft purposely. The incident led to the death of five people. So, Dexter lost his cool which led to the resurfacing of his Dark Passenger. However, Harry's place is replaced by Debra now, which made him deadlier than ever in Dexter Season 9 Episode 1.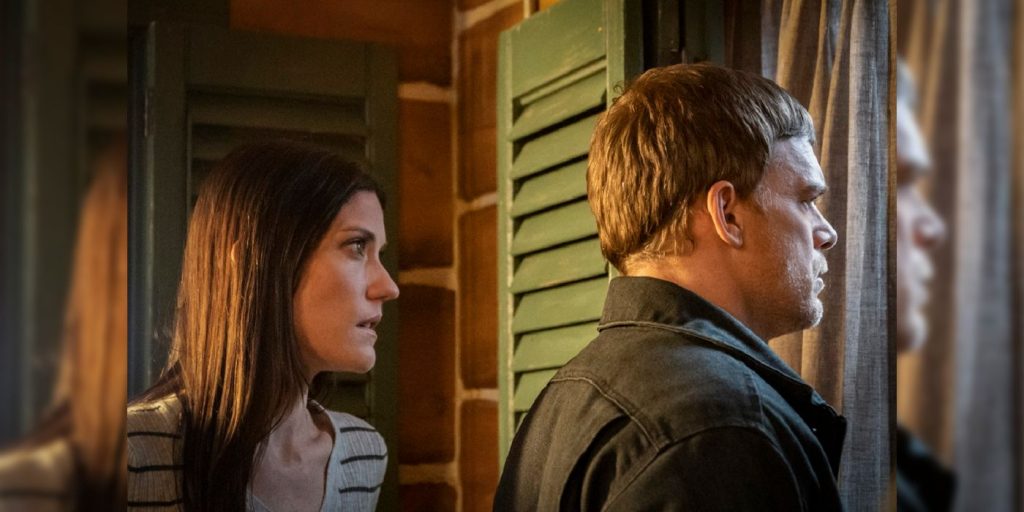 Dexter Season 9 Episode 2: Premiere Date
The second episode of Dexter Season 9 will air on November 14, 2021. Showtime airs each new episode on 9/8 c on Sundays. Dexter: New Blood will feature ten episodes.
Where To Watch The Second Episode Of Dexter: New Blood Online?
If you miss Showtime's broadcast, fans can stream the upcoming episode on the network's official website and Showtime app. In addition, season 9 is also available to stream on Fubo TV, SlingTV, Hulu+Live, Amazon Prime Video, and YouTube TV. So don't miss the second episode of season 9 and keep returning for more important updates about your preferred TV shows.