The residents will be in a state of panic when a death is reported in Happiness Ep 10. The test reports of the two infected residents will come back in the next episode. However, the test will reveal a strange fact that will puzzle everyone.
Meanwhile, Soo-min would be in real trouble, and Sae-bom might face some dire consequences. However, Yi-hyun will do all he can to protect her in Happiness Season 10.
Happiness Ep 10 Preview: What Will Happen?
The upcoming episode will be quite a challenge for Yi-hyun and Sae-bom. The situation at the building is quickly escalating. The test results of the infected residents will come back from the hospital. However, they will suggest something strange, which will be revealed in the next episode. It seems like Sae-bom will face a huge setback when she goes to check up on Soo-min.
Moreover, everyone will be shocked when a resident gets murdered. And above that, Detective Kim will find himself in trouble when some men attack him. Also, the residents will have to bear extreme food shortages, which will lead to outrage and havoc in Happiness Ep 10.
A Quick Recap!
The previous episode began with the residents in chaos after an extended lockdown. So far, Soo-min and Bo-ram's mother have been infected by the deadly virus in the building. Moreover, supplies are running out in the building, resulting in immense conflicts between the residents. Yi-hyun told Sae-bom that nobody could be trusted in these dire situations.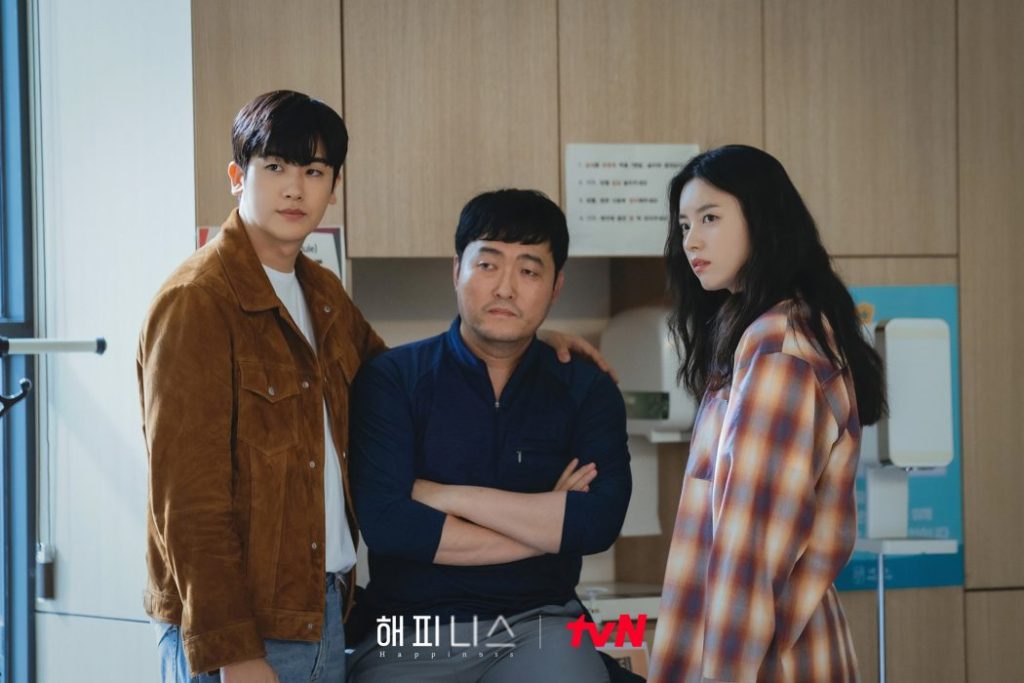 Meanwhile, Oh Yeon-ok and Oh Ju-hyung continued to play dirty games for their selfish reasons. They enjoyed surviving by causing misery to other residents. However, Yi-hyun and Sae-bom stood in their way and stopped them from doing anything stupid. And as a comeback, they decided to claim that Sae-bom had been infected. They wanted Sae-bom to be quarantined, so she could not stop them from executing their self-centric plans.
Further, Detective Kim was busy solving the mystery of the virus. The military electronic vehicle showed up at the building while the residents used various tactics to ensure their safety in Happiness Ep 9.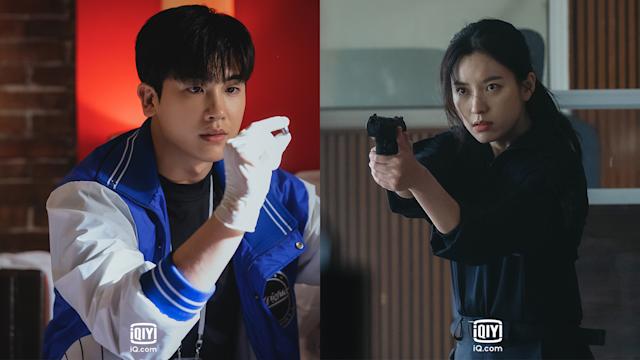 Happiness Ep 10: Airing Date
tvN will air Happiness Ep 10 on December 4, 2021, at 10:40 p.m. KST. The network airs two episodes weekly on Fridays and Saturdays.
Where To Stream The Tenth Episode Online?
Viewers across the globe can stream the upcoming episode on TVING, Viki, Viu, and iQIYI. So, don't miss out on the tenth episode and keep coming back for more episode previews about your preferred K-drama shows.