It looks like Young-eun will meet her former love, Soo-wan, in Now We Are Breaking Up Ep 8. Jae-kook will be by her side to support her throughout the way. Yoo-jung will find out about Soo-wan, blaming Young-eun for everything.
However, Jae-kook will tell her that it is not her fault. We will also see how deeply Jae-kook loves Young-eun no matter what. So, keep reading further to discover all the details about the eighth episode.
Now We Are Breaking Up Ep 8 Preview: What Will Happen Next?
In the upcoming episode, Chi-sook will order her employees to cancel all he deals with Domestic brands. She believes that these brands have lost their competitiveness. But Youn-eun will be surprised by her decision as she questions her in the eighth episode about it.
Meanwhile, in Now We Are Breaking Up Ep 8, Soo-wan will return to meet Young-eun. Yoo-jung will find out that Soo-wan is alive. And she will blame Young-eun for stealing Soo-wan. However, Jae-kook will explain to her that she is blaming the wrong person. It was Soo-wan who wronged Yoo-jung. Meanwhile, she will question Jae-kook's love for Young-eun. To which, Jae-kook responds that he won't give up his love for Young-eun after whatever happens in a few days of Soo-wan's return.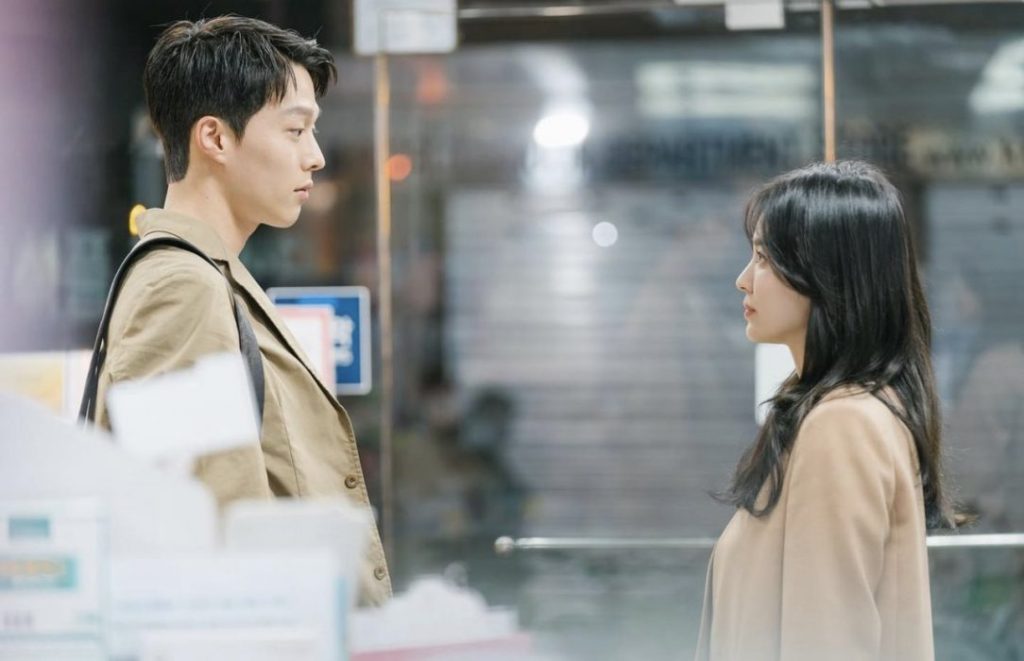 A Quick Recap!
In the previous episode, Young-eun and Jae-kook came closer after she recently accepted being with him. Youn-eun has been through a lot and has been reluctant to be with Jae-kook because of her dreadful past. It took a long while for her to attain a stable mental state. She was still struggling to move on with her past, and Jae-kook's company has certainly made things better in her personal life.
However, everything turned upside down when Young-eun received a call from a dead person. Her former love Soo-wan had been presumed dead for a while. And it had been really hard for her to accept the reality. Thus, Young-eun was shocked to hear from Soo-wan.
Moreover, Jae-kook was in some discomfort when he heard the news. It had been a hard journey for Jae-kook to confess his love to Young-eun. Now that they were finally together, a new challenge in the form of Soo-wan's return challenged their relationship.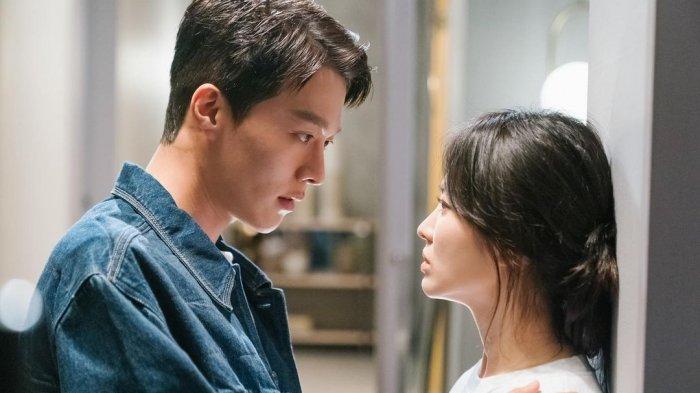 Meanwhile, Chi-sook was delighted to know about Soo-wan's return. She still felt for Jae-kook and wanted to be with him. However, things seem to be okay between Young-eun and Jae-kook for now. Moreover, he stood by her side when her past came back to test her strength in Now We Are Breaking Up Ep 7.
Now We Are Breaking Up Ep 8: Airing Date
SBS TV will air Now We Are Breaking Up Ep 8 on December 4, 2021. The network airs two new episodes weekly on Fridays and Saturdays at 10:30 p.m. KST. Viewers across the globe can stream the latest episode on Rakuten Viki and Viu. So don't skip the eighth episode and keep coming back for more thrilling episode previews.