It seems like Alicia will need Morgan's help to find a new shelter for her group in Fear The Walking Dead Season 7 Episode 8. However, their search will get out of hand when some deadly circumstances stop them. Alicia might have to face some life-threatening events. However, she will do whatever she can to keep her people safe. So, keep reading to know all the updates about the eighth episode.
Fear The Walking Dead Season 7 Episode 8 Precap: What Will Happen Next?
The eighth episode of Fear The Walking Dead Season 7 is titled "Padre." Strand sent Morgan to look for Alicia. So, Morgan will also manage to find Alicia, who will ask for his help to find a new home for her group. However, the search for a new place to survive will turn tricky when some unimaginable circumstances stand ahead of them.
On top of that, Alicia will get bitten by a zombie in a tunnel. It seems like she does not have much time left. Eventually, Strand will finally meet Alicia. However, she will threaten Strand to take his dearest Tower from him in Fear The Walking Dead Season 7 Episode 8.
A Quick Recap!
The previous episode began with Morgan reaching out to Strand. Unfortunately, baby Mo was ill and needed immediate medical care. Even when Strand turned down all other people, he took his archnemesis, Morgan, into the Tower. June took care of Baby Mo, who suffered from an ear infection. Soon after, the Stalkers led the walkers outside Strand's Tower with radioactive material on them.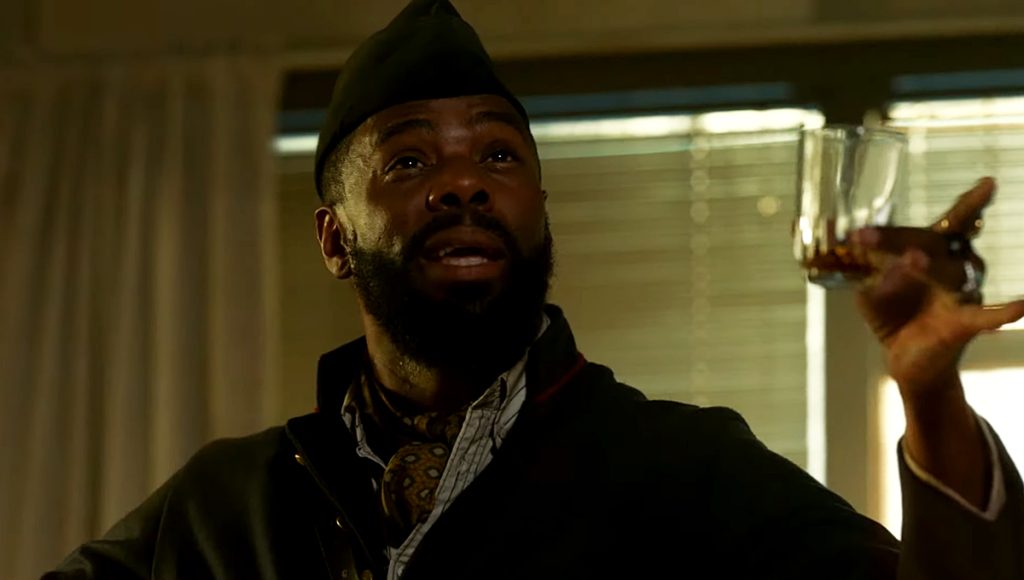 Meanwhile, in Fear The Walking Dead Season 7 Episode 7, Strand was poisoned by someone in the Tower. However, he survived and let Morgan contact Grace from the armory radio. Morgan was assigned to look for Alicia while Grace and Sarah kept the walkers at bay from the outside.
However, Strand noticed a blue-colored substance on Morgan's hands. It turned out that Morgan attempted to kill Strand. So, Strand took Morgan up the roof to throw him down towards the walkers. However, Grace came to his rescue by offering Morgan to identify the walkers with radioactive materials. Moreover, Morgan had to leave Baby Mo behind while Grace entered the Tower. 
Further, Morgan ran into Dwight and Sherry in the woods with some Stalkers. It turned out that Alicia was leading the Stalkers. However, Alicia assured Morgan that the Stalkers who led the walkers did not work for her.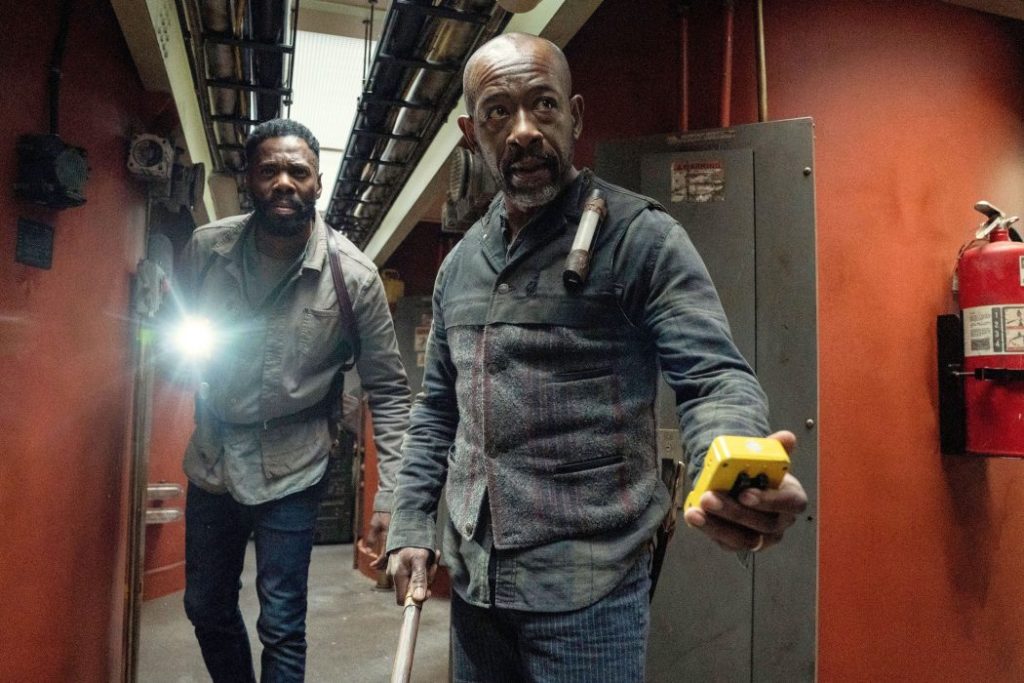 Soon after, Morgan saw some walkers heading towards their camp. He presumed that the walkers had radioactive elements on them and ordered the guard not to shoot. However, it was too late, and the explosion resulted in the spreading of poisonous radioactive gas. Thus, Fear The Walking Dead Season 7 Episode 7 ended with Morgan instructing everyone to run.
Fear The Walking Dead Season 7 Episode 8: Airing Date
AMC will air Fear The Walking Dead Season 7 Episode 8 on December 5, 2021. The network airs each new episode weekly at 9:00 p.m. ET on Sundays, with an estimated runtime of 43-65 minutes. The upcoming episode is available a week earlier on AMC+.
Where To Stream The Eighth Episode Online?
If you miss AMC's broadcast, viewers can stream the latest episode on the network's website and the AMC app. In addition, season 7 is also available on YouTube TV, Philo TV, Hulu Live TV, Fubo TV, and DirecTV. After the airing of the eighth episode, the show will take a fall break. Hence, don't miss out on the upcoming episode and return for more exciting episode previews.