Till now, fans saw a lot happening in Hope's life. And now, to help her out, her friends have invited her to a talent contest. They want her to embrace her true self. Meanwhile, Lizzie is going through a whole different thing in the therapy box. After the events of the seventh episode, fans are looking forward to Legacies Season 4 Episode 8. So let us dive deep and discuss the upcoming episode.
Legacies Season 4 Episode 8: What's Next?
The eighth episode of Legacies Season 4 is titled 'You Will Remember Me.' In the upcoming episode, fans see Hope get back in her senses in the episode. Meanwhile, Josie will fight with all she got, while leading the others. Hope will be gearing up for the next dangerous task. Lizzie will go to Cleo for help and will be surprised. Further, London will keep on with his attempts to achieve peace. Here's a glimpse of the upcoming episode in a promo.
What Happened In The Last Episode?
The seventh episode was titled 'Somewhere Far Away From All This Violence'. In the episode, Hope's friends ran out of options. They organized a talent competition to bond with her. But their efforts were of no use. Meanwhile, as a judge, Hope was critical of Pedro's drawing of her. Cleo, in the form of London, read the letter he wrote to her prior to his death. Hope held Cleo responsible for Landon's death. 
On the other hand, Hope was afraid to confront humanity, as she would have to face what she did to Landon. Meanwhile, Lizzie was in the therapy box, experiencing a whole different life. And Alaric had been arrested for murdering Josie. However, she later returned to reality. Also, Lizzie had no choice but to kill Josie as she had converted her into a vampire. Lizzie's uncle named Rick, gave her a pair of firearms, Stefan and Damon, that he believes can defeat a Tribrid.
Further, Lizzie learned that she has to eliminate Hope. Lizzie ran across Josie, who had been sent there by Hope, as she exited the therapy box. As the Tribrid was unable to kill Lizzie, she sent Josie to finish the task. Meanwhile, Cleo had kept her knowledge of the poisonous tree a secret. Now, things will get a whole lot messier if she chooses to tell Lizzie about it. Let's see how things turn out in Legacies Season 4 Episode 8.
Legacies Season 4 Episode 8: Release Date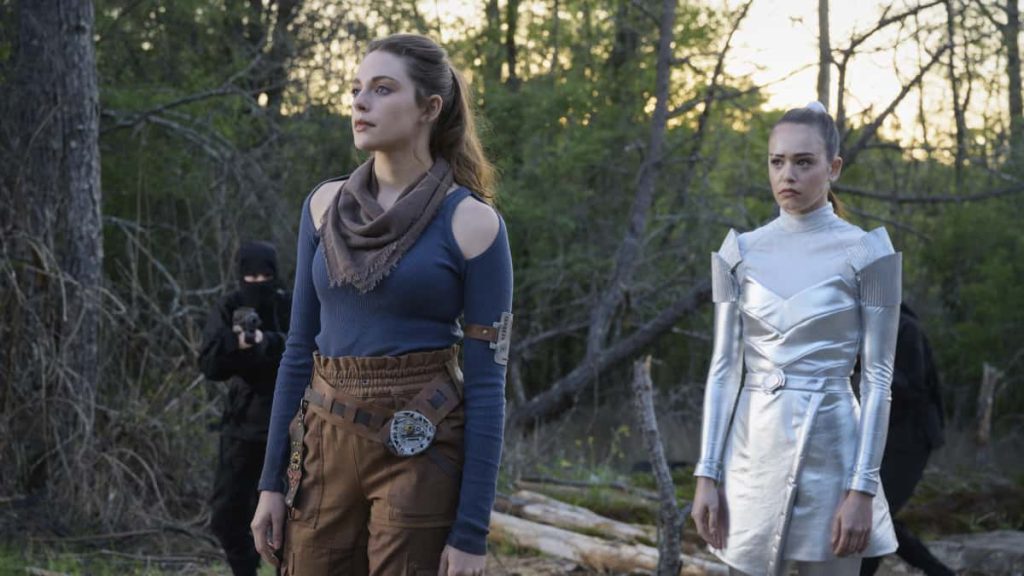 Fans are expecting much drama and an exciting storyline from the eighth episode of Legacies Season 4. Based on the weekly release schedule we know, Legacies Season 4 Episode 8 will premiere on December 9 at 9 PM EST. The episode will also be available on The CW's website. So, don't miss it, and stay tuned for more updates.
Also, read Legacies Season 4 Episode 7: Hope Returns To Salvatore School, Lizzie Tries To Revive Alaric In "Someplace Far Away From All This Violence"!