Michelle and the finalists will go to Mexico in The Bachelorette Season 18 Episode 9. They will explore the beaches in Mexico, where their potentials will be put to the test. The contestants will have to prove their abilities to win Michelle's heart. So, keep reading ahead to learn the necessary details about the ninth episode.
The Bachelorette Season 18 Episode 9 Precap: What Will Happen Next?
The upcoming episode of The Bachelorette Season 18 is titled "Fantasy Suits." Michelle and the three finalists men will be heading to the beautiful beaches in Mexico. Joe Coleman, Brandon Jones, and Nate Olukya will make all the efforts to become Michelle's one true partner. The remaining finalists will test their abilities, boundaries, and limits. They will also look to surprise Michelle with their potential and win her over in The Bachelorette Season 18 Episode 9.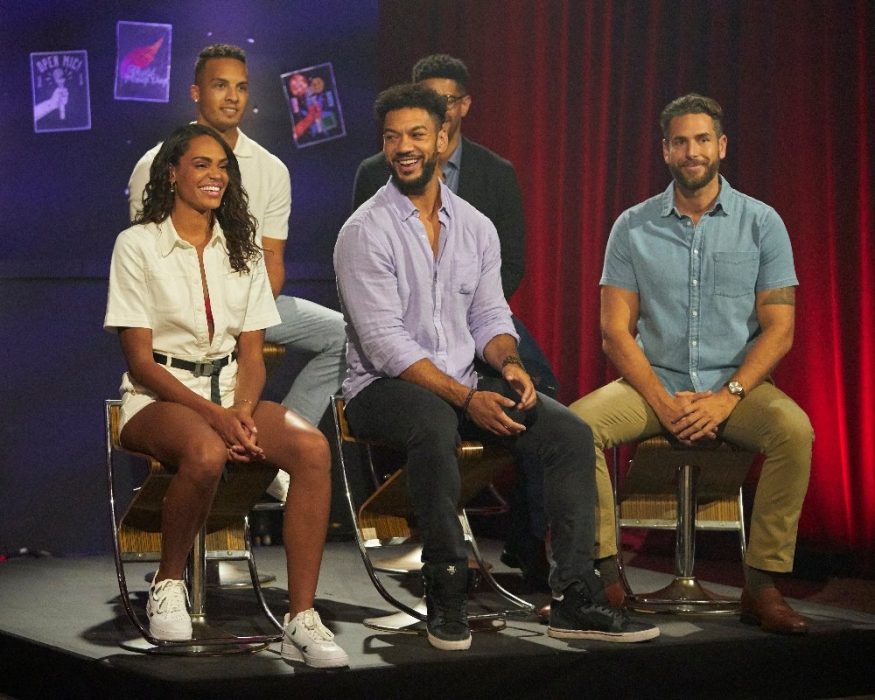 A Quick Recap!
The previous episode began with the guys discussing their issues against one another. Will and Peter had a fight resulting in the latter throwing Will's bomber jacket in the pool. Peter apologized for his behavior to Will. Meanwhile, Ryan was sent home for making preparatory notes. He insisted on having pure intentions, but his emotional words could not save him. Then Martin was accused of having a girlfriend outside. Casey gave way to the rumor admitting that Peter had told him about it. Peter claimed to have heard it from Martin himself. However, he declined all the allegations against him.
Further, in The Bachelorette Season 18 Episode 8, Chris S. made a fool out of himself by giving a justification instead of apologizing for trash-talking about other men. Jamie committed the same mistake by not apologizing for his "Spring Break" comment. The episode also revealed that former bachelorette Tayshia Adams and Zac Clark's fiancee have broken up. Sadly, Rodney had a tough time dealing with the elimination, but his father was by his side to handle him. Michelle also showed her gratitude to Rodney and Rick for giving their all for her.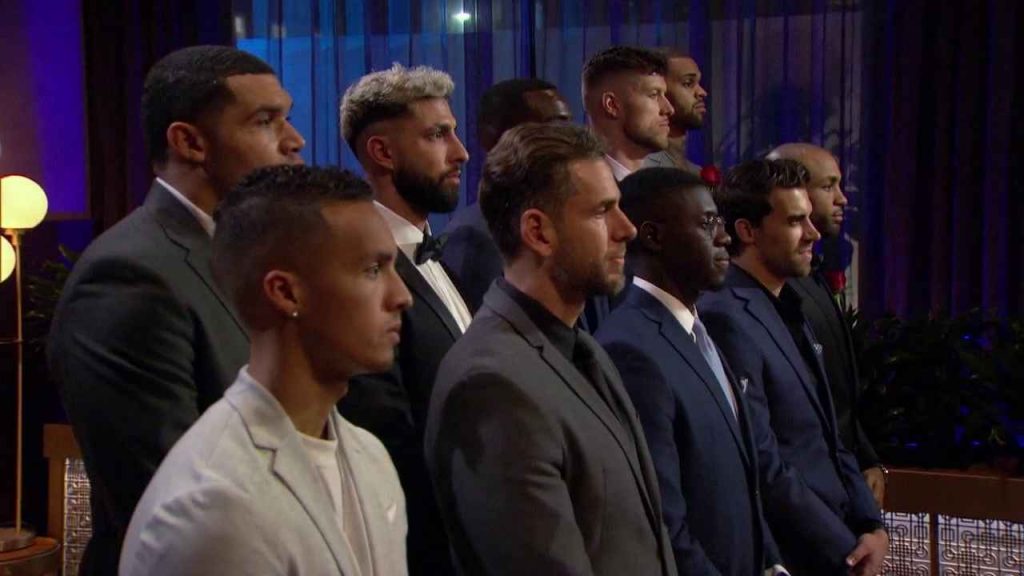 But things got tricky when Jamie was asked about his views on Michelle. He began by admitting that Michelle brings out the best in people. However, she confronted him about his mistakes, after which he apologized to Michelle and other contestants. Martin and Chris S. also apologized for their mistakes. And, Michelle apologized to Olu for sending him too early from the show. At the end of The Bachelorette Season 18 Episode 8, Peter brought pizza for everyone and mended things with Will.
The Bachelorette Season 18 Episode 9: Airing Date
ABC will air The Bachelorette Season 18 Episode 9 on December 14, 2021. The network airs a new episode weekly on Tuesdays at 8:00 p.m. ET.
Where To Stream The Next Episode Online?
If you miss the upcoming episode's broadcast on the ABC channel, you can stream it online on the network's official website and the ABC app. Moreover, season 18
is also available on Fubo TV, Xfinity, DirecTV, Hulu+Live, Vudu, Amazon Prime Video, and YouTube TV. So, don't skip the ninth episode and return for more detailed episode previews.