The gang will be traveling to Ireland in It's Always Sunny In Philadelphia Season 15 Episode 5 & 6. Dee has got an acting gig, and the guys have decided to accompany her for a vacation. So, while Dee goes to the sets of an Irish soap opera, Dennis will help Frank out with something regarding his business. Moreover, Charlie and Mac travel around in Ireland. So, keep reading to know all the necessary details about the next episodes.
It's Always Sunny In Philadelphia Season 15 Episode 5 & 6 Preview: What Will Happen Next?
The fifth episode of It's Always Sunny In Philadelphia Season 15 is titled "The Gang Goes To Ireland." The gang will land in Dublin, where Dennis is hoping to have an intriguing European experience. But instead, he will caught up trying to help Frank with some dirty work involving his business. Meanwhile, Charlie and Mac explore the Irish heritage in It's Always Sunny In Philadelphia Season 15 Episode 5. And when Dee will reach the set of an Irish soap opera, she will be shocked to find out that she would be playing the role of an "Obnoxious American Milf."
Next, the sixth episode has been titled "The Gang's still in Ireland." In the next episode, the gang will plan to move towards the countryside as Dennis and Dee will take a ride to check out their new accommodations. Meanwhile, Frank will accompany Charlie to find the truth about an Irish pen pal from his childhood. However, Mac will be suffering from an existential crisis as he decides to join the seminary in It's Always Sunny In Philadelphia Season 15 Episode 6.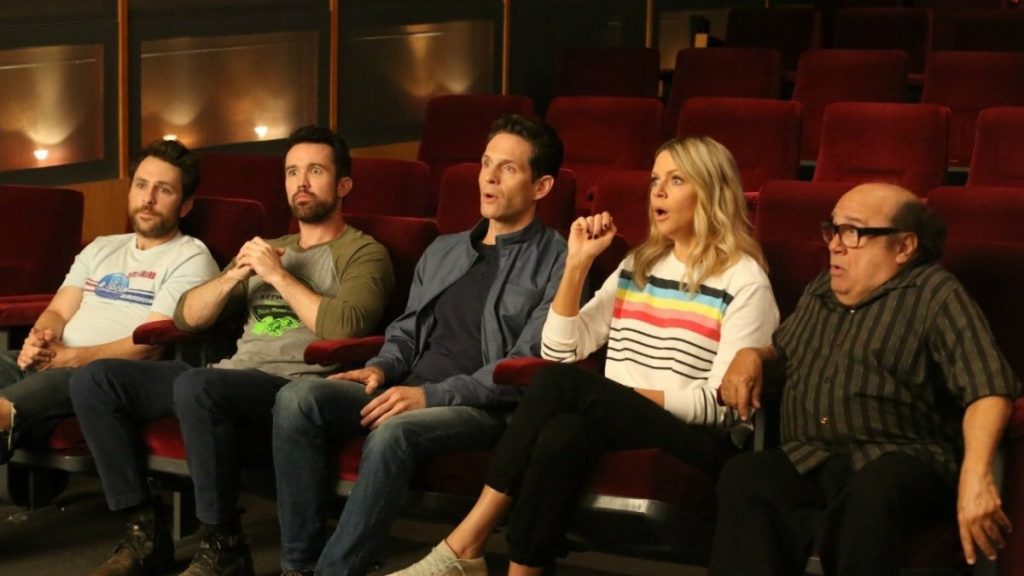 A Quick Recap-(Ep 3)
Charlie informed the Gang that South Philadephia's roller rink was closing in the third episode. The Gang had a lot of memories associated with the rink, and the last time they visited the rink was in 1998. In flashback, Charlie worked at the rink while Mac took care of the roller skates and sold weed. Dee and Denis were intellectuals while Dennis worked for Frank.
However, Dennis had no idea what Frank's business was. So, he went to see Frank's business, but all he saw was Frank having sex with a prostitute. He was fired by Frank soon after when Charlie heard that Smoky was selling the rink. So, Charlie decided to join Mac in his drug business, which turned out to be non-futuristic. 
Meanwhile, in It's Always Sunny In Philadelphia Season 15 Episode 3, Dee was going to leave for Hollywood the next day. Thus, Charlie, Mac, and Dennis decided to buy the rink together. However, when they talked to Smokey, he revealed that he was not the rink's owner. He took them to a bar nearby, which turned out to be Paddy's Pub. Then, they used Charlie's saving to buy the place and decided to change it for good. In the present, the gang realized that the place hasn't changed at all over the years.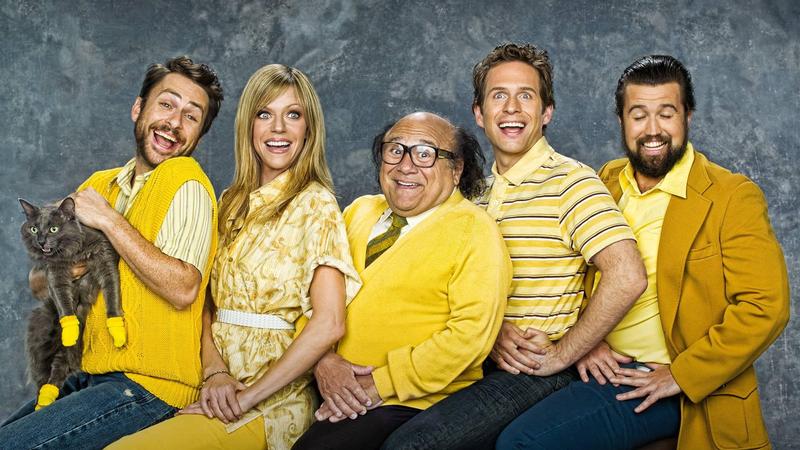 Episode 4 Recap
In the fourth episode, the guys felt that Dee has been going through menopause. So they replaced her with a monkey who served beers. Dee expressed shock and disappointment as she left the bar. It turned out that the whole incident was a part of her method acting as she was preparing for a TV audition. The gang was also shocked by her behavior and discussed replacing her.
Meanwhile, Charlie expressed his desire to take a trip to Pittsburgh. But, Dennis and Mac rejected his idea. Soon after, Frank showed up with a monkey who served a great beer to Dennis. After that, the guys agreed to replace Dee with a trained monkey. 
On the other hand, frustrated by her audition, Dee decided to start her acting classes. However, she received an offer from a TV director after watching her tape. The director insisted her to close the acting class. While discussing the vacation, the guys got drunk by the beers served by the monkey. And when they woke up, they realized that the bar was trashed and the monkey had stolen their money.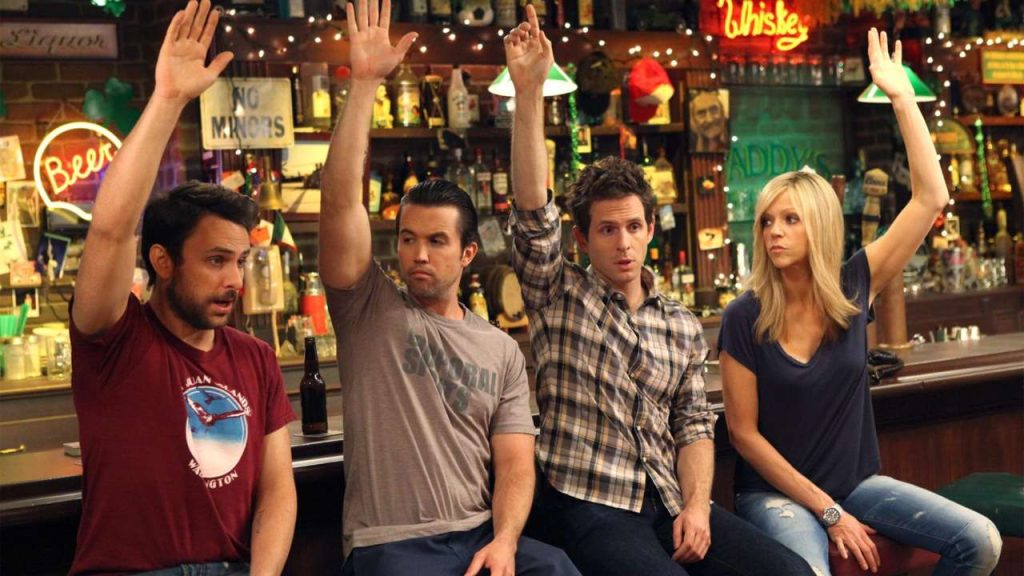 Frank revealed the abusive history of the monkey, as they found out that the monkey had sex with each one of them while they were unconscious. Dee came to the bar thinking she would be leaving for Ireland the next day for her acting project. But eventually, the guys decided to go to Ireland in It's Always Sunny In Philadelphia Season 15 Episode 4.
It's Always Sunny In Philadelphia Season 15 Episode 5 & 6: Airing Date
It's Always Sunny In Philadelphia Season 15 Episode 5 & 6 will air on December 15, 2021. FXX airs two new episodes weekly on Wednesdays at 10:00 p.m. ET. And each episode of the show has an estimated runtime of around 30 minutes. 
Where To Stream The Next Episode Online?
If you miss the broadcast on FXX, you can stream the latest episodes on the network's official website and Hulu. In addition, season 15 is also available on Xfinity, DirecTV, Spectrum, YouTube TV, Fubo TV, and Sling TV. Hence, don't skip the next episodes and keep returning for more episode previews.