It seems like Aaron will have a superfan in Grown-ish Season 4 Episode 11. A young man will approach him to be a part of Aaron's class. Moreover, Ana will end up having an accident and will be admitted to the hospital. And, Aaron will break up with Zoey. So, keep reading ahead to know all the updates about the eleventh episode.
Grown-ish Season 4 Episode 11 Preview: What Will Happen Next?
The eleventh episode of Grown-ish Season 4 is titled "Movin Different." Ana will get hit by a car while she rides on her scooter. She will be admitted to the hospital, and the whole group will come to see her. Zoey will tell her that she is not alone in her trauma as Aaron broke up with Zoey. She would get mad at Zoey for trying to get attention in the next episode.
Moreover, Aaron will come across a fan named Renard, who admires him very much. The kid is a freshman at California University and wants Aaron to let him attend his class. However, Aaron will not be impressed by the young man after seeing him in an orange jumpsuit, copying all the things that Aaron owns.
A Quick Recap!
Aaron stopped at a restaurant after the party in the previous episode. He ordered a drink and some food as he looked back at the events of the previous night. Zoey felt that her boyfriend might be happy if she took an internship with her ex-boyfriend. Next, Aaron witnessed Zoey showing up outside the restaurant and trying to call him. However, he did not pick up her call. Vivek and Doug then showed up at Aaron's house to check on him. They felt that Aaron had lost his job. But Aaron clarified that he had been secretively sleeping with Luca's sister.
Further, in Grown-ish Season 4 Episode 10, Pops and Ruby were shocked to see Zoey returning home. She admitted that she was having issues with Aaron. Ruby warned Zoey that she would take care of Aaron if Zoey did not. Jazz felt surprised and pleased to wake up in Des' bed. She left after complimenting Des about seeing each other again. Ruby told Zoey that she crushed Aaron's ego.
However, Pop felt that only a weak man needed his ego to be crushed. But, Ruby reminded him it was important to stroke his ego on several occasions during his younger days. Nomi told Ana that she realized Phil was a jerk after meeting her. Ana found Vivek's flowers in the refrigerator and threw the car away before Nomi noticed. Vivek and Dough advised Aaron to talk to Zoey before making a tough decision about their relationship. 
In the meantime, Luca and Aaron reconciled after Dough and Vivek helped them make things right. Doug told Kiela's secret, and Luca ended up punching him. Moreover, Jazz told Chloe about staying the night with Des. She did it after seeing Dough with Kiela. Next, Sky advised her to give Des a try, and she agreed. Luca got angry at Doug and asked the trio to leave. He decided to leave Dough and his sister alone in Grown-ish Season 4 Episode 10.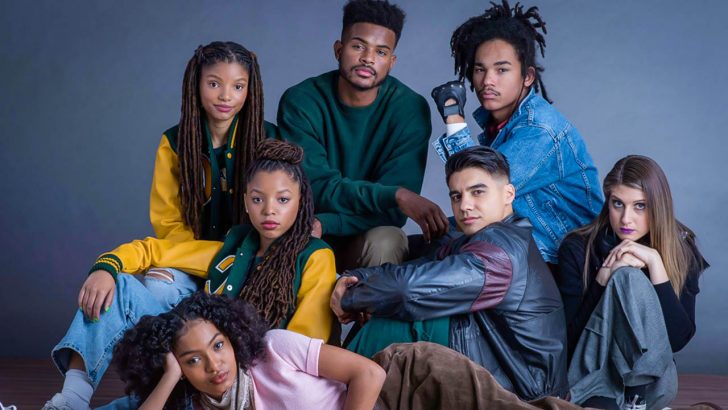 Grown-ish Season 4 Episode 11: Airing Date
Freeform will air Grown-ish Season 4 Episode 11 on February 4, 2022. The network airs a new episode weekly on Thursdays at 9:00 p.m. ET. And, the current season will feature a total of fourteen episodes.
Where To Stream The Upcoming Episode Online?
If you miss Freeform's broadcast, you can stream the latest episode on the network's official website and Hulu. So, don't skip the eleventh episode and keep coming back for more exciting episode previews only on techradar247.com.