It's only been a few weeks since the first part of Ozark Season 4 hit the screen. And now the series fans are clamoring to know more about Ozark Season 4 Part 2. The previous season dropped plenty of bombshells that made the fans think about the future of Martin and Wendy Byrde in the upcoming season. But before jumping on it, do you know that Ozark Season 4 is set to have 14 episodes, unlike its previous seasons. That gives the series ample time to craft its climax properly.
Created by Mark Williams and Bill Dubuque, Ozark follows the life of Marty and Wendy Byrde. After a money-laundering scheme goes wrong, the financial advisor relocated to Lake of the Ozarks to pull off a bigger laundering operation. However, soon the family got involved with local criminals starting with Langmore and Snell families. Later, they entangled with the Kansas City Mafia. Now that they have moved so far in the show let's take a closer look at how Ozark Season 4 Part 2 will play out.
Ozark Season 4 Part 2: Has It Begun Production Yet?
Speaking with IndieWire, Emmy-winning director Jason Bateman revealed that the production for Ozark Season 4 Part 2 began in November 2020 with COVID-related guidance kept in mind. He added that everything moved well, and they were confident enough to follow the protocols. Further, a spokesperson of the MRC production company revealed that safety and health were their uttermost priority.
Showrunner Chris Mundy further told that they thought that five seasons would be a lot, so instead of going with season 5, they split the fourth season into two halves. Netflix ordered 14 episodes which later break into two equal halves. So, Ozark Season 4 Part 2 will consist of seven episodes, which will be sufficient to wrap the series.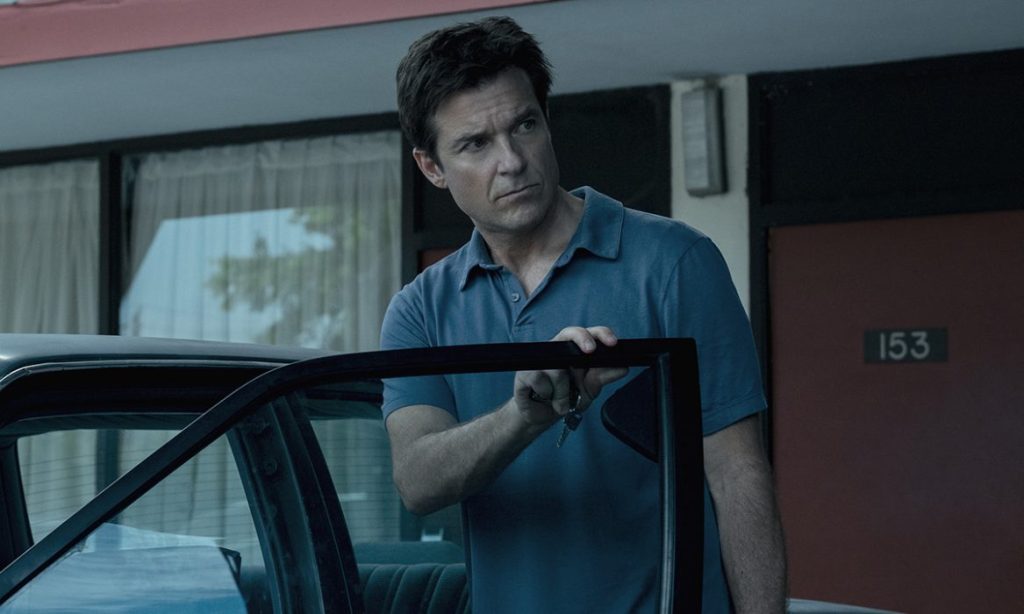 The Byrdes Trying To Free Themselves In Ozark Season 4 Part 2
In the first part, Wyatt and Darlene were killed by Javi. So, the Byrde family decided to return to their hometown, Chicago, and leave life with the cartel forever. However, Ruth came up with other plans. She threatened the Byrdes and demanded to know what was going on. Later she set up a plan to take revenge on Javi, which will continue in the upcoming part as well.
Well, in the first season, the goal was to wash a handsome amount of money. But it seems like the goal has changed by the end of the fourth season's part one. Now, they just want to break from the claws of Mexican drug kingpin Omar Navarro and return to their hometown. But as of now, Omar is in jail as Byrde's plan went wrong. So, we can expect that things will turn problematic in their life in the upcoming part as well.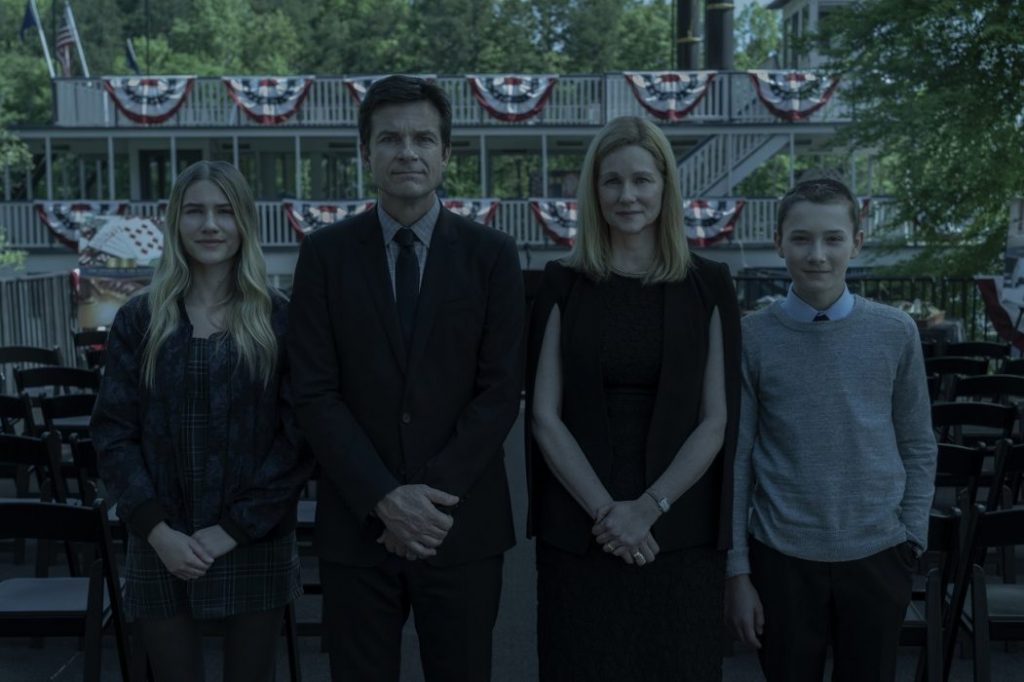 Wendy's Political Plan
Well, there's news that the second part will revolve around Wendy's political ambitions. Back in the second season, Wendy had shown interest in running her own office. However, the family history of money laundering stopped her from doing so. But even if the Byrde matriarch got the opportunity to do so, it might create chaos in her husband's life.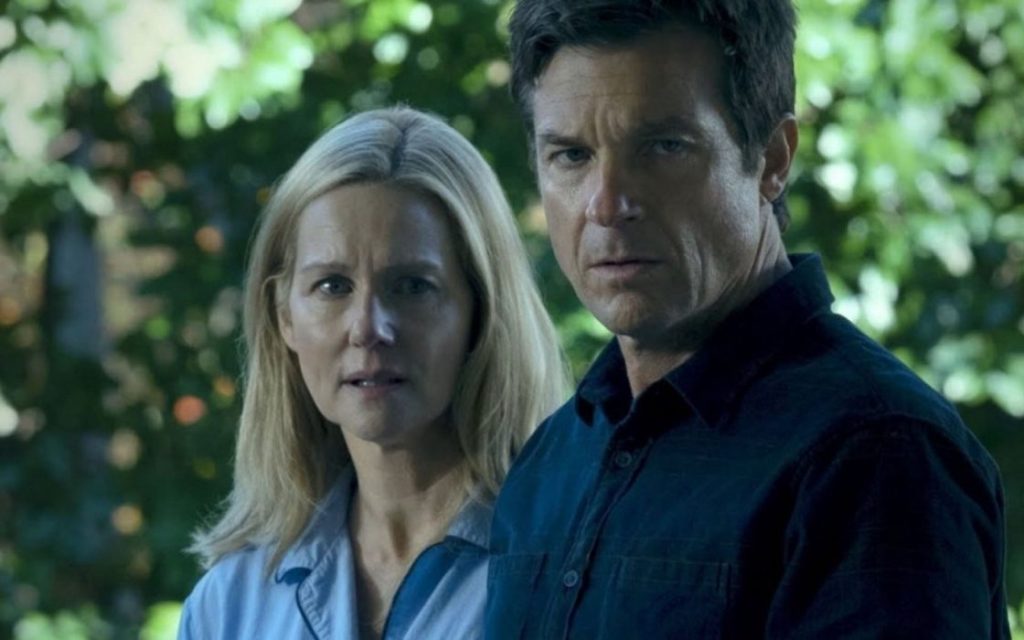 Miller Is Behind The Byrdes
If you remember, the FBI agent Maya Miller was behind Byrdes' casino operations, and Marty tried to flip the situation. In the third season, he provided some intel that led to key Lagunas cartel personnel being captured with who the Navarro cartel wasn't on good terms. Miller had been working with both Navarro and Marty to bring down a killer cartel. However, she will be disappointed after learning that her bosses are using Navarro to gain money. Since the FBI is secretly dealing with Navarro, it is quite easy for Miller to arrest Navarro with the help of local law enforcement.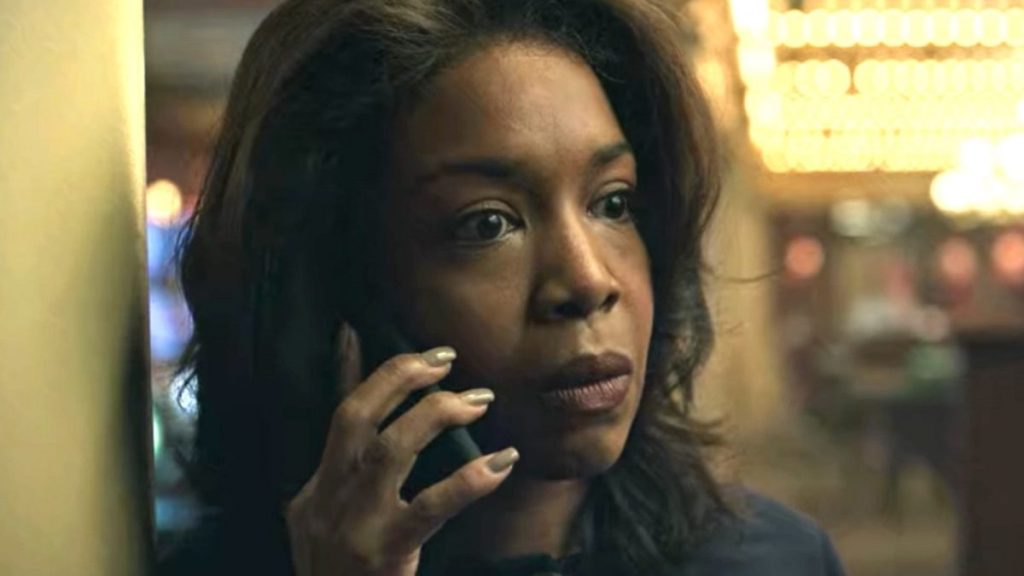 Is Navarro Arrested?
In the fourth season, Navarro agreed to help the FBI to give information about guns and money's shipping from Mexico to the US. Well, this is because he was afraid that Javier would take over him and become the cartel head. Agent Miller was quite impressed to see Navarro as he is ready to leak intel. However, as soon as the inflow of guns and money starts to the FBI to fund the Bureau, the chances are that Miller will go rogue. And that will ultimately help Navarro to continue with his plan.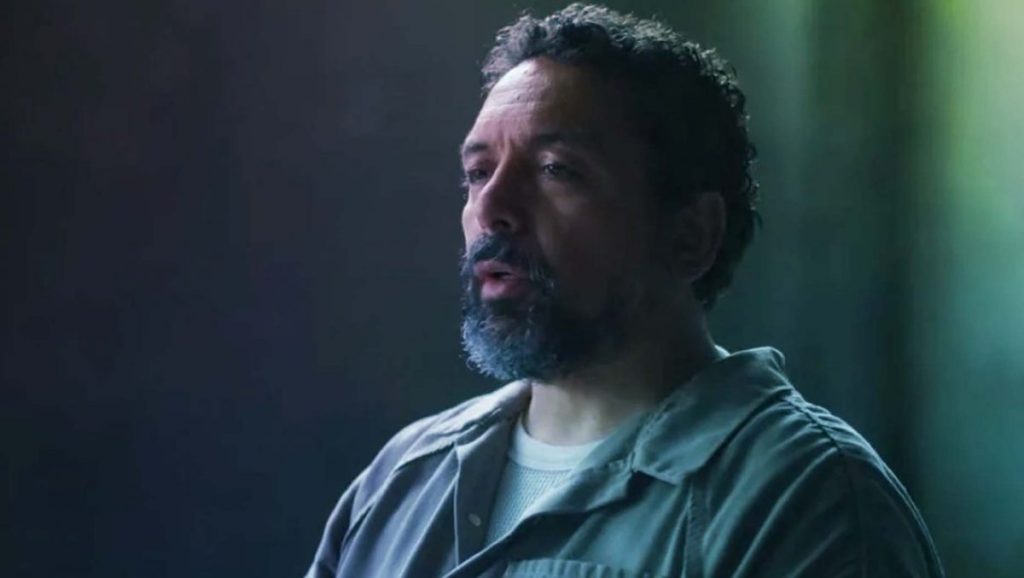 Ruth Is Ready To Take Revenge
In the last season, Darlene suffered a heart attack when Wendy and child service told her that she couldn't take care of her adopted son Zeke without a partner. Shortly, Wyatt entered and popped the question. The two tied the knot. But their honeymoon was short-lived. Javi, the new boss of Navarro's cartel, showed up and killed Wyatt. Well, Ruth is Wyatt's closest relative. Thus, she will try her best to take Javi down. But as we know, Javi is an erratic person. Thus, he might bring more trouble for Ruth.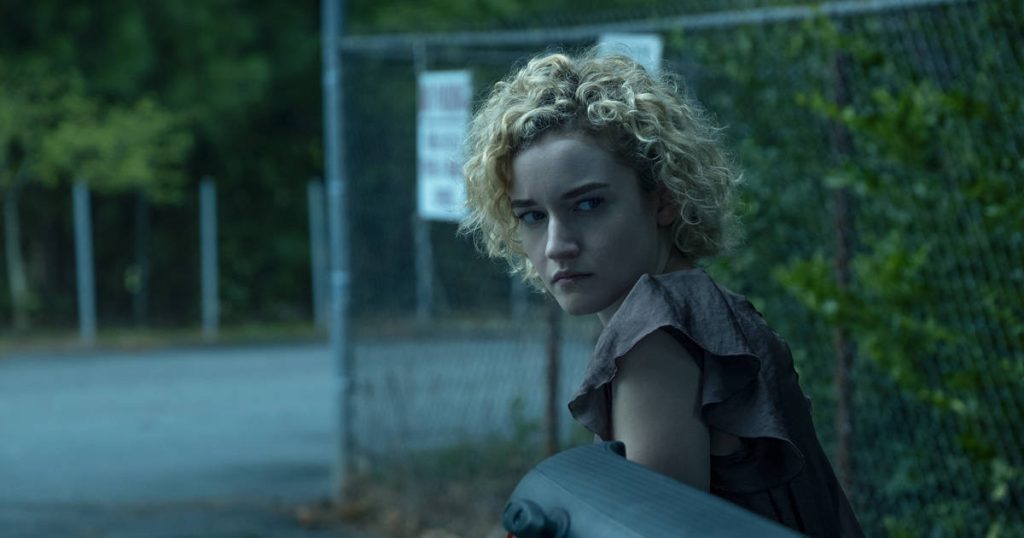 The Byrde Family Bond Might Break
Chris told The Hollywood Reporter that the final season would be an emotional roller coaster. In the final season, they will continue with a deeper family bond. Now, Marty and Wendy will eyewitness who is their friend and how badly this money laundering affected their marriage. Well, as mentioned above, Wendy seems determined to take the next step that might harm Marty's peace and the family bond.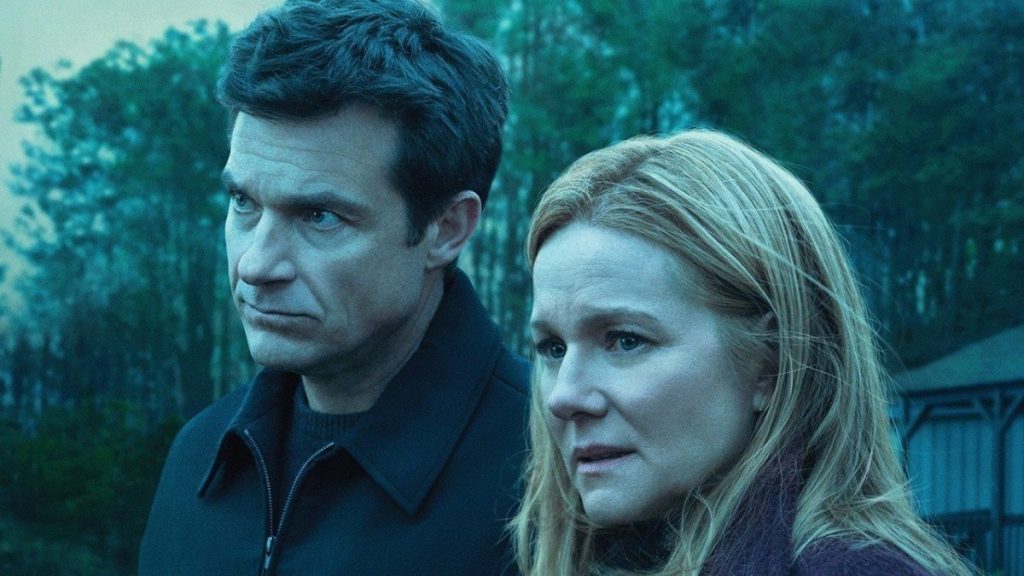 Ozark Season 4 Part 2: Who Will Return?
No doubt, Jason Bateman will return as Martin "Marty" Byrde with his onscreen wife, Wendy Byrde, played by Laura Linney. Besides them, Skylar Gaertner will return as Jonah Byrde, with Sofia Hublitz as Charlotte. Further, Julia Garner will once again reprise her role as Ruth Langmore with Jessica Frances Dukes as Maya Miller. Additionally, Felix Solis as Navarro will return with Damian Young as Jim Rattelsdorf and Alfonso Herrera as Javie "Javi" Elizonndro. Adam Rothenberg as Mel Sattem will also return.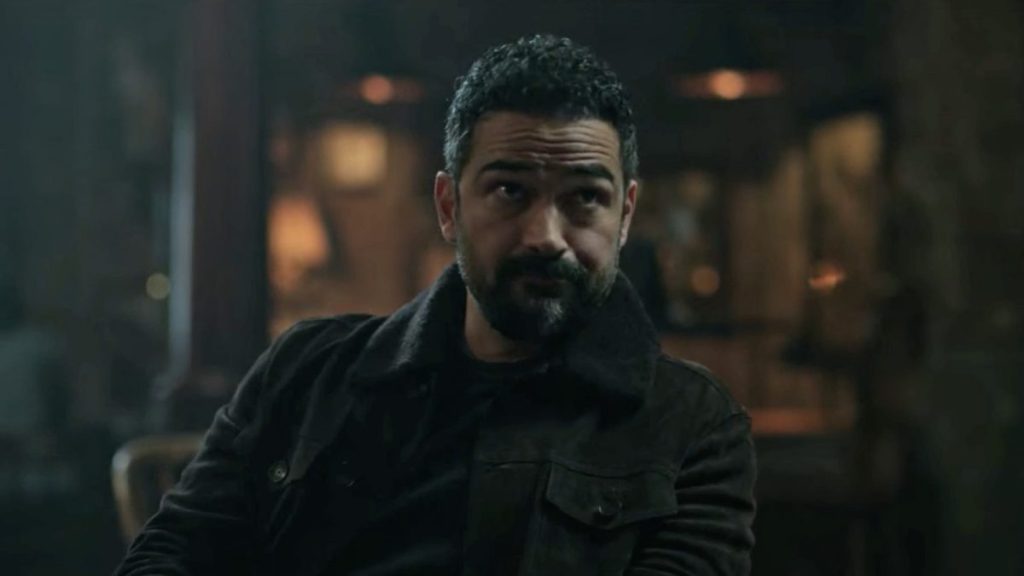 Ozark Season 4 Part 2: Release Date
As of now, Netflix is yet to announce when Ozark Season 4 Part 2 will return. The first part took a few years to land on our screen. But fortunately, this won't be the case with the second part. This is because the filming for the second half had wrapped up already. So we can expect that Ozark Season 4 Part 2 will return by the end of 2022.