It looks like Firehouse 126 will be dealing with an emergency during a surprise military homecoming in 9-1-1: Lone Star Season 3 Episode 9. Owen will take care of a talkative pet while Tommy will go on a date after a long time. So, keep reading ahead to know all the updates about the ninth episode.
9-1-1: Lone Star Season 3 Episode 9 Precap: What Will Happen Next?
The ninth episode of 9-1-1: Lone Star Season 3 is titled "The Bird." Firehouse 126 members respond to an emergency when a surprise military homecoming transforms into a huge mess. Owen will be forced to take care of a talkative pet after Gwyn's passing while Paul struggles with a medical emergency. Elsewhere, Tommy will go on his first date after Charle's death in the upcoming episode.
A Quick Recap!
In the previous episode, a woman was accidentally hit by a delivery biker named Liam Benson. The lady's head hit a curb as she fell unconscious after pushing her baby to safety. The rider called 911 and informed that the baby was fine while the mother seemed to have passed away. The 126 responded to the emergency and discovered the woman to be Gwyn and her kid Jonah. In a flashback to 2017 in New York, Gwyn visited a shady neighborhood where people were living in the hallways. She saw a mother finding her son, who passed out on drugs.
In the present, TK was disheartened to hear that his mother had passed away. Owen consoled him as they had to take a flight for Gywn's funeral. TK was worried about his infant brother and thought about his struggles without their mother. Owen assured TK that Jonah would know Gwyn through him. Carlos was present as he consoled TK through the trip.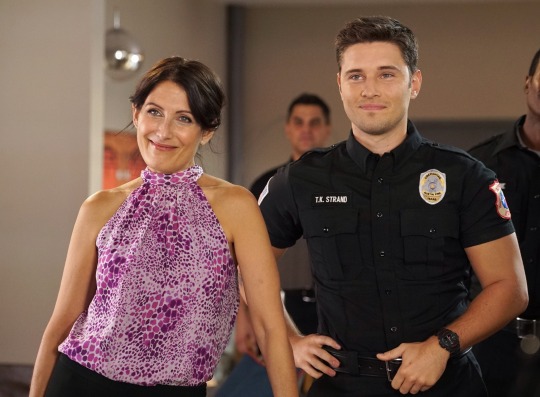 Owen And The Crew Worry About TK Relapsing
Further, TK showed up at the firehouse and surprised everyone. he informed them that he would not be attending the funeral. TK got hold of some drugs inside the ambulance as Owen interrupted him. Back in 2017, Gwyn was forced to take harsh measures to bring TK back to health. She decided to send him off to a rehab in California. TK advocated that he was a firefighter, but Gwyn had to do it for his sake.
During the trip to California, TK stole some drugs and waited for his mother to fall asleep before taking them to the restroom. Owen tried to bring TK to his senses and stop him from getting high. However, TK was losing his mind and blamed Owen for not loving Gwyn. Owen assured him that he loved his mother even after their broken relationship. The delay caused them to miss their flight. Owen and TH took another flight while Carlos waited for the next one.
Elsewhere, in 9-1-1: Lone Start Season 3 Episode 8, Nancy informed Tommy that TK had been to the narcotics cabinet. They decided to take an inventory to ensure TK had not relapsed. Owen and TK sat next to a woman named Genevive, whose husband recovered from a recent stroke. TK went into the washroom when an engine blew off. One of the windows was broken as Genevive was being sucked out due to air pressure. Owen tried to pull her out, but he struggled alone. TK came out and helped Owen pull the woman inside, after which the attendant used some luggage to cover the hole. Finally, the plane leveled up mid-air after a fierce scenario.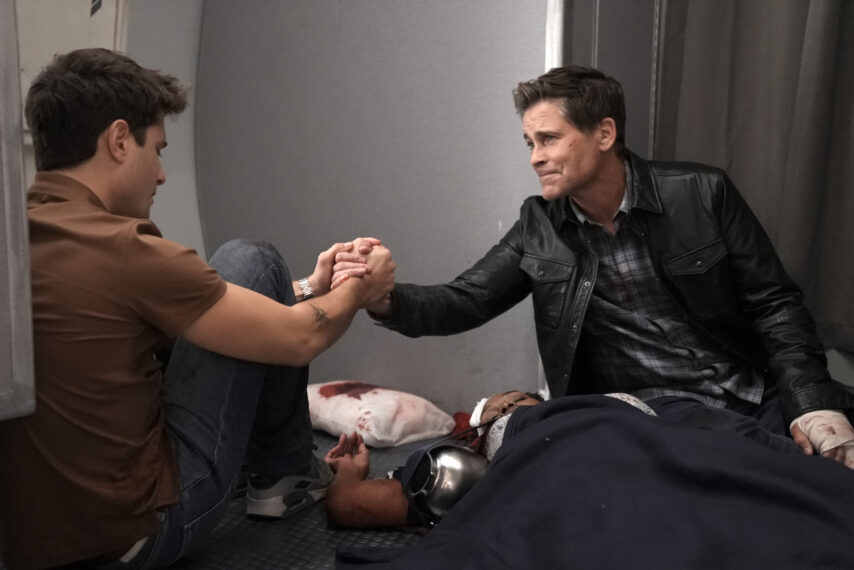 TK And Owen Save Genevive's Life
Moreover, TK examined the woman who was bleeding from her underarm. They made a video call and saved the woman's life using the available resources on the plane. They ran out of saline, and Owen used Coconut water as a temporary solution. Genevive woke up and told TK to clean up before showing up at his mother's funeral.
Back in 2017, TK chugged the vials of drugs into the plane's restroom. He lied to Gwyn about what he was doing in the restroom and told her that she could not save him. In the present, TK confessed to Owen that he was going to steal Fentanyl vials. Owen consoled his son while the plane made an emergency landing. Luckily, everyone survived as the pilots managed to land the plane safely.
In the past, TK found out that his mother was not going to the clinic with him and booked a flight back home. She left him with words of motivation and a chance for him to do the right thing. Owen and TK landed in Austin in the present and were worried about missing the funeral. Owen assured TK that his mother would understand. Carlos ran into TK's arms as he was worried about not seeing him again as Owen bid farewell to Genevive. It was revealed that Tk finally got cleaned and invited Owen & Gwyn for Chinese takeout in 9-1-1: Lone Start Season 3 Episode 8.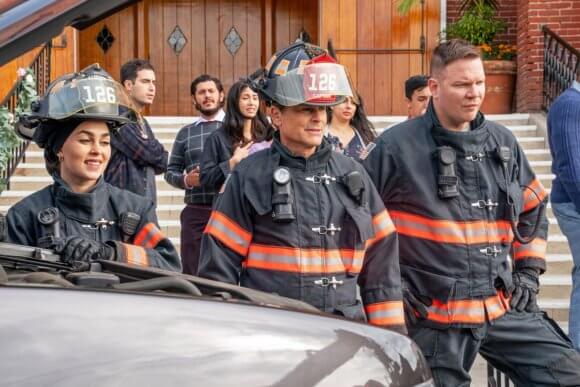 9-1-1: Lone Star Season 3 Episode 9: Airing Date
Fox will air 9-1-1: Lone Star Season 3 Episode 9 on March 7, 2022. the network broadcasts a new episode weekly on Mondays at 8:00 p.m. ET.
Where To Stream The Ninth Episode Online?
If you miss Fox's broadcast, you can stream the upcoming episode on the network's official website, Disney+, Hulu, and the Fox Now app. Moreover, the current season is available to stream on DirecTV, YouTube TV, and Fubo TV. So, don't miss out on the ninth episode and stay tuned for more exciting episode previews only on TechRadar247.com.