Fallon will be inching to get back in the game after waking up from her coma in Dynasty Season 5 Episode 3. Liam would be worried about her while Dominique would help Fallon with a problem at work. Moreover, Kirby and Sam will help Culhane with a plan which might not turn out to be as expected. We will also see a gala by Blake. Hence, keep reading ahead to learn all the essential updates about the third episode.
Dynasty Season 5 Episode 3 Preview: What Will Happen?
The third episode of Dynasty Season 5 is titled "How Did The Board Meeting Go?" Liam will worry about Fallon as she prepares to jump back into her former life. She is extremely anxious to get back to her ways after waking up from a coma. Amanda will find some evidence that might be useful in getting Alexis out of jail. She will also hire Kirby to find the evidence and get her mother out of prison.
Kirby and Sam will help Culhane create a plan for his future. However, things might get tricky during the process. Falon will seek Dominique's help with a work situation while Jeff figures out his next steps. Blake decides to throw the Carrington Gala. However, everything may not go as expected in the third episode.
A Quick Recap!
Reports of Fallon's death spread everywhere in the premiere episode. Luckily, she survived the gunshot wound and was eager to leave the hospital. She was anxious about reversing her company's free fall with Sam and Kirby's assistance. While recovering in another ward, jeff informed Dominique about Brady's betrayal. The court allowed caviar and pumps in prison but denied Alexis' bail.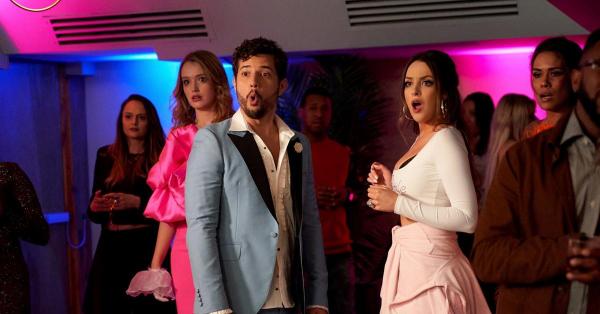 Amanda tried to gather evidence to prove Dr. Larson murdered Adam and not her mother, Alexis. Blake manipulated the press while Beto found a trashy doppelganger of Cristal and saw possibilities. Fallon got Liam to admit his anger towards her before slipping into a sudden coma due to an undetected infection.
In the second episode, Liam took the whole family to have Christmas conversations with Fallon, who had fallen in a coma. Liam talked about forgiveness, Kirby tried to stir emotions, Blake shared about his vulnerable side, Sam and Culhane found it hard to find words as she talked about holiday decor. Jeff organized an FBI sting to save Brady from his mob debts, and Dominique decided to leave him for good. Adam struggled to find an alibi for the night of the murder, barely managing to stay ahead of Amanda. Dom paid Alexis a visit in prison while Fallon stared at the death's bright light and then woke up. Beto trained Cristal's doppelganger, Rita, to behave like her in Dynasty Season 5 Episode 2.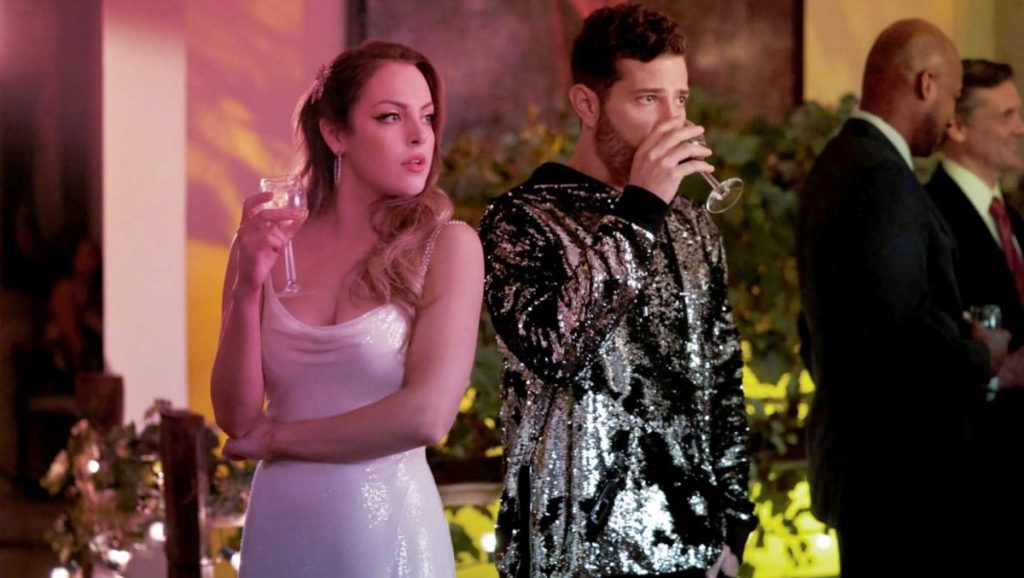 Dynasty Season 5 Episode 3: Airing Date
The show is returning three months after the network premiered the first two episodes of season 5. Finally, The CW will broadcast Dynasty Season 5 Episode 3 on March 11, 2022. The network will continue airing a new episode weekly on Fridays at 9:00 p.m. ET. The fifth season is expected to feature a total of 22 episodes.
Where To Stream The Upcoming Episode Online?
If you miss the CW's broadcast, you can stream the returning episode on the network's website, Fubo TV, and the CW app. So, don't forget to watch the third episode and stay tuned for more thrilling episode previews only on TechRadar247.com.