S.W.A.T. Season 5 Episode 14 is all set to return on your screens soon. In the upcoming episode, things won't be that easy for Hondo. He will give a piece of stern advice to Victor Tan, who might appear uninterested in listening to it.
Meanwhile, Hondo will deal with a new challenging case which will leave him on all fours. Will he manage to help the person? Further, Hondo's new look hints that something is not good with him. Keep reading to know more.
S.W.A.T. Season 5 Episode 14 Preview: What Will Happen Next?
S.W.A.T. Season 5 Episode 14, titled "Albatross," is written by Michael Gemballa while John Terlesky directed it. As of now, the show hasn't revealed the official synopsis of its fourteenth episode. However, the preview clip hints that Victor Tan will be chasing someone who might have escaped from his claws. But during this, he takes a difficult turn. So Hondo appears to guide him in order to save his life. But it doesn't look like he would be glad to hear this from Hondo.
Hondo Deals With A New Mission
In the promo clip of S.W.A.T. Season 5 Episode 14, Hondo doesn't appear on his uniform, which lets many speculate that either Hondo is on a day off or perhaps he continues to work on the C.O.P.E. program. He will help some civilians by talking to them and freeing their minds. But there will be a case that will catch his attention, and he will try to go deeper into the case.
A Quick Recap!
S.W.A.T. Season 5 Episode 13, titled "Short Fuse
," dealt with a new mission in town. Hondo decided to run a C.O.P.E. program to help civilians via taking mental health calls. However, the cops aren't prepared for such calls. That is why Nichelle came to help them. However, she was rushed to the hospital when she received an emergency call. Meanwhile, a few hours later, Hondo also received a call, and the team rushed to the crime site.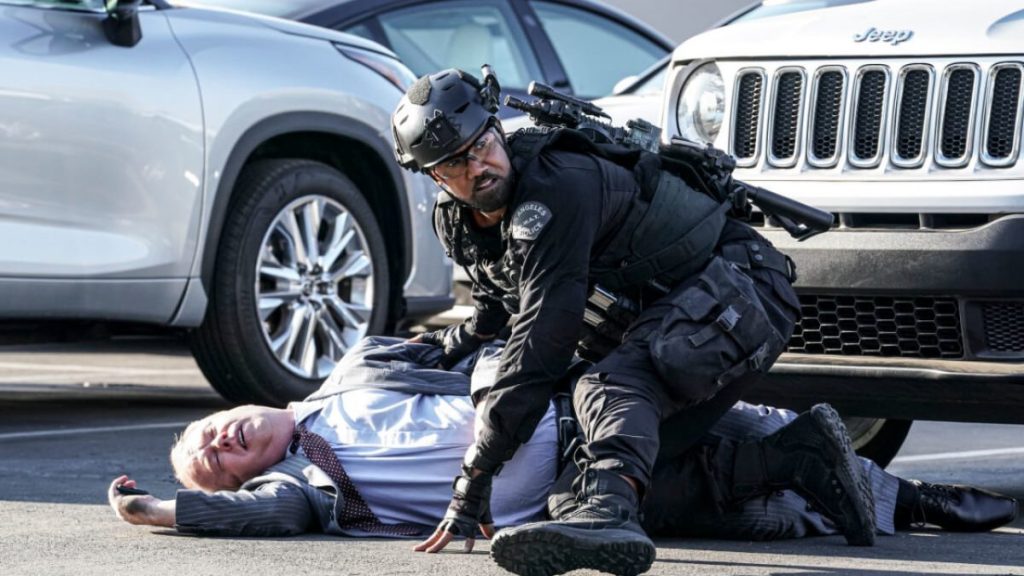 Hondo was called as an inmate managed to escape. The prisoner named Joey Barratta is dying of a brain tumor, so the cops took him to the hospital from where he escaped. Since the ATF team captured him first, they called the team to help them again. Later Special Agent Ray Kaminski joined the team, which had a history with Hicks.
S.W.A.T. Season 5 Episode 14: When Will It Return?
S.W.A.T. Season 5 Episode 14, titled "Albatross," will air on Sunday, March 20, 2022, at 10 pm ET only on CBS. The all-new episodes follow a weekly release schedule. Further, if in case you missed the episode, you can stream it on CBS' official website or CBS' app. You can also stream the show on Paramount+. Online subscribers can catch S.W.A.T. on-demand on VOD platforms like Amazon Prime Video.