It seems like Ha-Ri and Tae-Moo will have a good time together at the mall in Business Proposal Ep 8. However, things get tricky when Min-woo finds out about Tae's contract. He might lead Ha-Ri into believing that Tae was pretending to have feelings with her because of the contract. So, what will happen in the eighth episode? Keep reading ahead to find out!
Business Proposal Ep 8 Precap: What Will Transpire?
Tae-Moo and Ha-Ri will go on a date together. They will spend some time together doing some fun activities at the mall. Meanwhile, Young-Seo will prepare a meal for Seong-Hoon. Moreover, Yoo-Ri would be jealous of Ha-Ri's boyfriend while Min-Woo tries to find Tae's real intentions. He will find out about the marriage contract Tae has with his grandfather. He will confront Tae in Ha-Ri's presence.
A Quick Recap!
After Tae-Moo saved Ha-Ri from her friends and introduced himself as her boyfriend previously, Yoo-Ra invited them for dinner. He apologized to Ha-Ri for leaving her in the rain. Tae-Moo charmed his way into the dinner and revealed that he was the president of Ha-Ri's company. Ha-Ri and Tae-Mo were forced to share a room at the hotel due to her friends.
Yoo-Ra envied that Ha-Ri was dating a perfect guy. When Min-Woo returned she told him that Ha-Ri's boyfriend was GOFood's president. Elsewhere, Young-Seo woke up hungover at Seong-Hoon's apartment. She believed that they slept together when Seon brought some soup for her. She asked him to pretend as if nothing had happened between them.
Further, in Business Proposal Ep 7 Ha-Ri ran into Min-Woo the following morning. Tae-Moo wrapped his arms around her making Min-Woo uncomfortable. Min-Woo offered Ha-Ri to stay with them when Tae-Moo left for work. So, Tae-Moo rescheduled his plans to stay another day with Ha-Ri. Tae-Moo invited her friend to go sailing with them. Min-woo asked why Tae-Moo was dating her when he could have anyone he wanted, Tae-Moo felt a little insulted and the two men ended up having a fishing competition. Ha-Ri collapsed due to the heat and Tae-Moo drove her to the hospital. Ha-Ri felt Tae was wasting his time with her when he confessed his feelings for her. He apologized for being jealous of Min-Woo and asked her to take her time to think.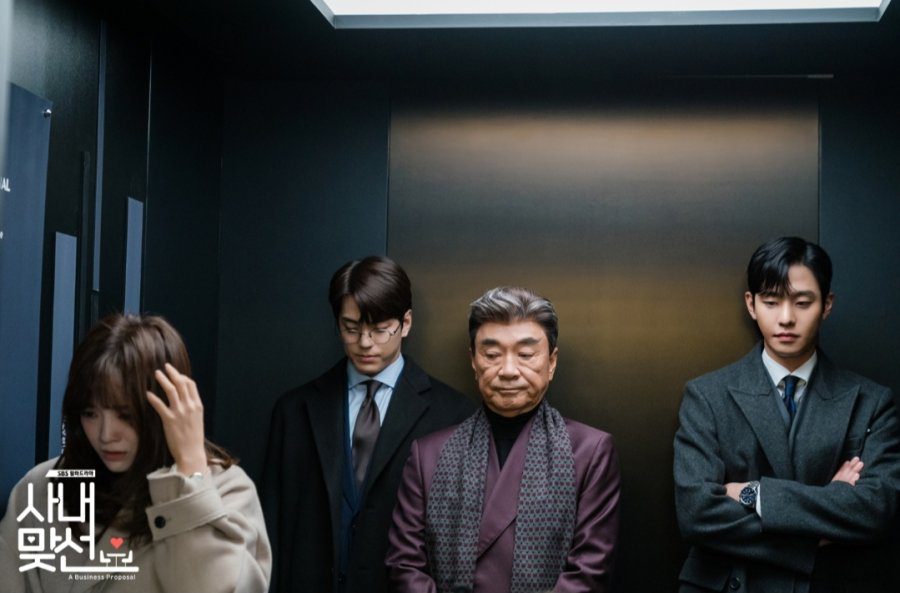 Kang Confronts Tae, Ha-Ri Does A Video WIth Min-Woo
Chairman Kang confronted Tae-Moo with his and a mystery woman's photos. Tae assured him that he broke up with Geum-Hui and was not cheating on her. Young-Seo and Seong-Hoon had another awkward encounter at the parking garage. They ended up at his flat as she confessed to not remembering sleeping with him. Ha-Ri kept thinking about Tae for a week and did not give any answer.
Tae-Moo selected Ha-Ri coworker for a promotional video with Min-Woo. However, he was surprised to see Ha-Ri there as the coworker was sick. Tae-Moo got jealous while Ha-Ri spilled sauce on her coat when she saw Tae watching her. He ran with her when Chairman Kang arrived. He told her about his grandfather's visit earlier. Tae-Moo asked why she was ejecting him as the duo kissed in Business Proposal Ep 7.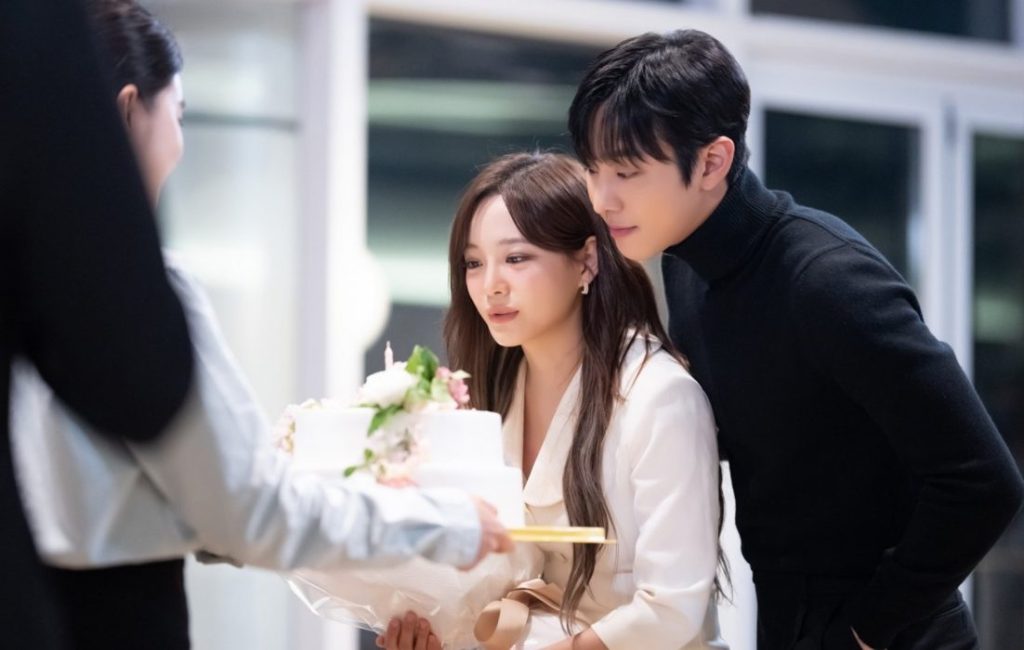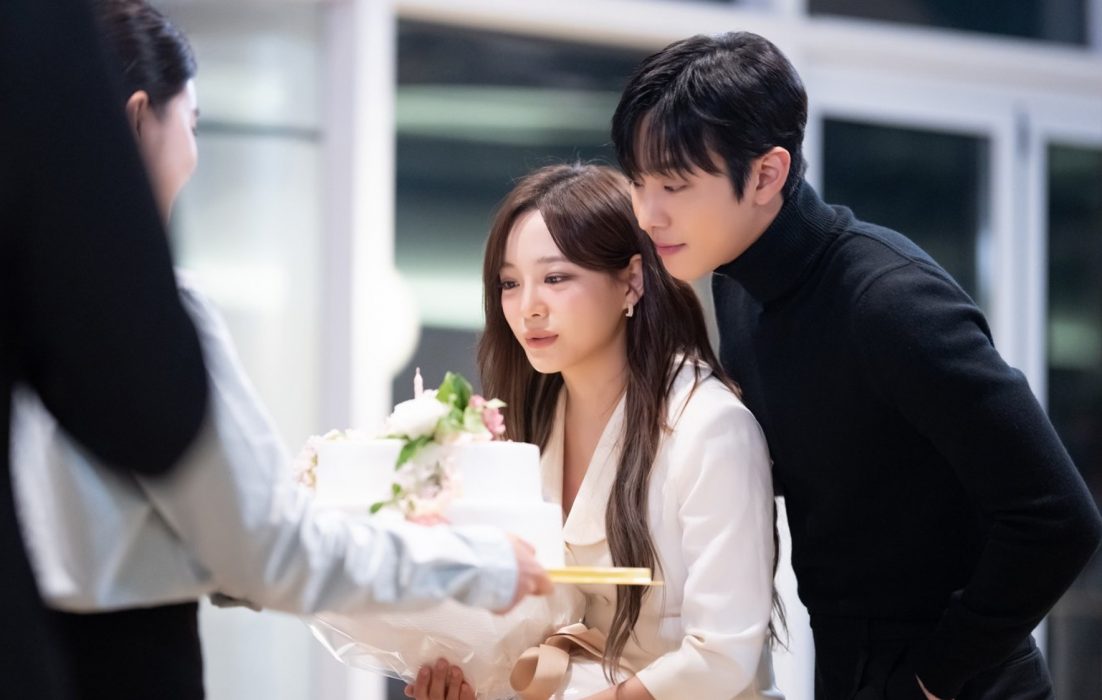 Business Proposal Ep 8: Airing Date
SBS will air Business Proposal Ep 8 on March 22, 2022. The network broadcasts two new episodes weekly on Mondays and Tuesdays at 10:00 p.m. KST.
Viewers across the globe can stream the upcoming episode on Netflix and Dramacool. So, don't forget to watch the eighth episode and keep coming back for more thrilling episode previews only on TechRdar247.com.