Law & Order: Organized Crime Season 2 Episode 18 will return soon on your screen, and it will be a rollercoaster ride for the series fans. Well, it seems like Elliot Stabler and Frank Donnelly's bond is growing more with time. So it will help Stabler to gather some information. But for this, he needs to stay loyal to him. But can he stay loyal, especially when his demanding job leads him to seek help from someone who's not on Donnelly's good side? Keep reading to know more.
Law & Order: Organized Crime Season 2 Episode 18 Preview: What Will Happen Next?
Law & Order: Organized Crime Season 2 Episode 18, titled "Change The Game," John Polson directed it while Rick Marin wrote it. Elliot has to stay loyal to Donnelly to extract more information. The promo tease that Elliot wants to stay loyal to Donnelly, and they cheer their drink as a promise to stay beside each other. Meanwhile, Donnelly reminds him that nothing would happen wrong with the Brotherhood. However, the task force will make a critical action as they arrest someone against the Brotherhood.
Elsewhere, things would be quite daunting. Marcy's organization takes a risky decision. They risk everything in order to transport a dangerous shipment of illegal weapons. Will Stabler stop them? Only time will tell. But he needs Webb's help for something, who's still behind bars. But Stabler has to make sure that it remains a secret between them while he will do his best to stay loyal to Donnelly.
A Quick Recap!
In the previous episode titled "Can't Knock The Hustle," new ADA Keller Shapiro arrives in town and interfere in the Organized Crime precinct. Det. Elliot Stabler and Sgt. Ayanna Bell decided to tell him about Stabler's internal undercover work. But Frank Donnelly will run into them. So they have to turn someone into a new mole. Meanwhile, Donnelly reminds Stabler that how corrupt his father was. Chopper is interrupted by furious Preston Webb, and later, he shoots the poor man in the head.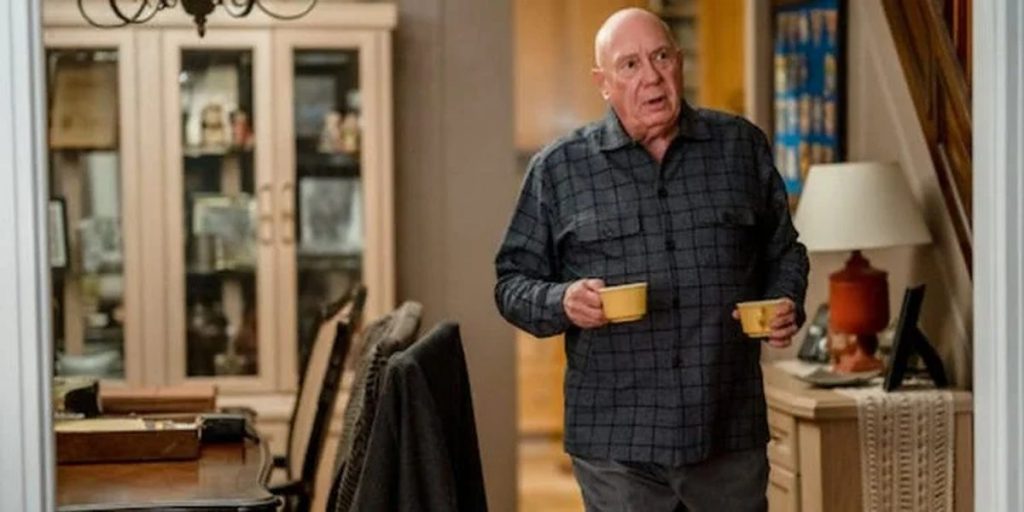 Later Webb has dinner with undercover Nova and her pastor brother. Stabler drives with Donnelly, who reveals their next target. Donnelly receives a call and finds a wife battered. Stabler arrested her abuser. But the Combat Cross left a dark impression on Elliot. His son asks him to join the dinner where Elliot's mom Bernadette joins them. She speaks on behalf of her husband, and Elliot decides not to bring the Combat Cross decision to the table as he doesn't want to hurt his father.
Law & Order: Organized Crime Season 2 Episode 18: Release Date
Law & Order: Organized Crime Season 2 Episode 18, titled "Change The Game," will air on Thursday, April 14, 2022, at 8/7c on NBC. It will mark the finale of the season. In case you missed it, you can also stream episode 18 on NBC's official website or NBC app. Further, you can stream it on Peacock the following day. Stay tuned. TechRadar247 will keep you updated.