The first season of Netflix's Heartstopper has just dropped on the streaming giant, and we are still not over the emotional joyride that it was. Towards the end of the first season, Charlie and Nick begin a romantic relationship. But the question is, what will Heartstopper Season 2 have in store for us.
Netflix's Heartstopper is a romantic drama series that is based on Alice Oseman's graphic novel of the same name. The series revolves around the beginning of an intricate relationship between two boys, Charlie Spring and Nick Nelson. However, they have to overcome the homophobia around them.
What's Next For Nick And Charlie In Heartstopper Season 2?
When the series returns with Heartstopper Season 2, we will see Nick and Charlie in a committed relationship. Althouhg Nick will discover more about Charlie's troubles. And their romance will undoubtedly bring out the worst in Harry and Ben, bringing the situation into a more adult and difficult area.
This transition will enhance their closeness, but it may also put a strain on them. We expect Nick and Charlie's love to keep going on strong, although there might be a few difficulties for them along the way. Fans are eager to see what happens next for these characters, so maybe Netflix will quickly renew Heartstopper for a much-deserved second season.
Will Elle Acknowledge Her Feelings For Tao?
The journey of Elle is the most captivating story in Heartstopper after Charlie and Nick's relationship. The show picks up after Elle has already transformed, with her attending Higgs, an all-girls school. Elle gradually learns that she has feelings for Tao, a long-time mate. And while she considers telling him, she eventually decides against it due to their close connection.
Despite this, the show strongly suggests that the two will eventually get together. Their budding romance will undoubtedly be a big plot point in Heartstopper Season 2. It'll be fascinating to observe how the two progress from friends to partners and whether or not they encounter any roadblocks along the way.
When Is Heartstopper Season 2 Coming?
The entire first season of the drama series dropped on Netflix on April 22, 2022. Meanwhile, Netflix has not yet released an official statement about the renewal of the show for Heartstopper Season 2 as of now. This is now really surprising, as we know. The streaming giant usually takes a few months to assess the performance of a show before greenlighting it for more seasons. But since Heartstopper has been doing really well both in terms of viewership and critical response, Heartstopper Season 2 seems very likely.
Talking about the possibility of future seasons, creator Alice Oseman also mentioned, "I would like there to be [several seasons]! But we're only commissioned for one season for now. If season one does well, hopefully we'll get more!" So, if Hearstopper is renewed for a second season, Netflix will most likely release it in 2023 at the earliest. Season 2 might start filming later this year and end a few months later, allowing for an April 2023 premiere.
Fans Want More Of Sara!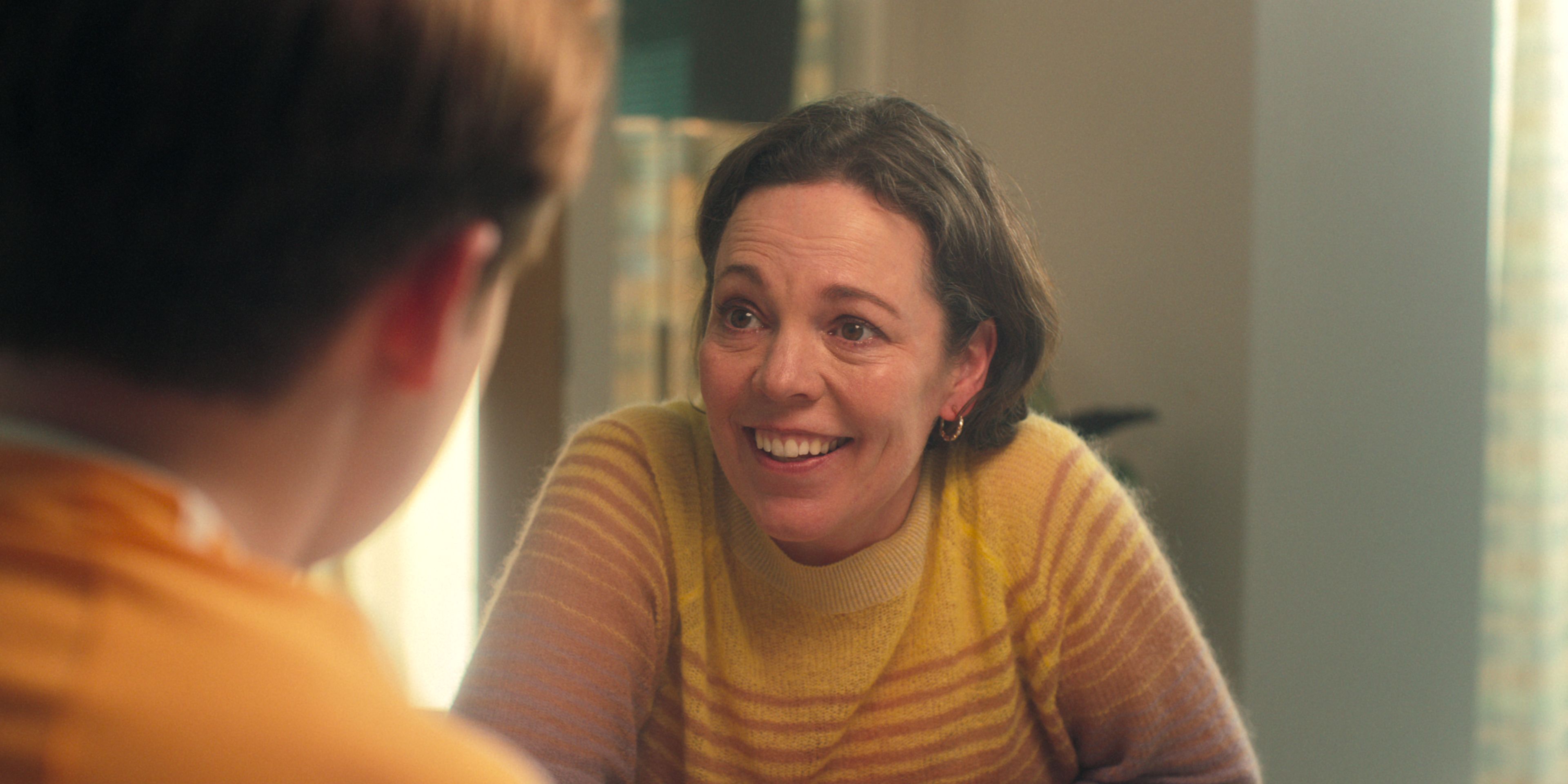 Sarah, Nick's mother, is played by Olivia Colman, who has a tremendous influence on the show despite her minimal screen time. Colman, who is known for her excellent films, gives seriousness and wit to everything she does, and her presence in Heartstopper is crucial. Heartstopper Season 2 should make the most of her impressive abilities. She doesn't have to play a major role in the plot, but Colman is an actor who can communicate a lot with a few words. Colman adds a layer of warmth to the series' already benign tone as Nick's sympathetic mother. Season two, perhaps, will include more Sarah, including encounters with Charlie.
Also Read Emily In Paris Season 2: Lilly Collins Teases The Third Season! More Love Triangle Drama Coming Up