It has been over six years since the animated drama series Gravity Falls premiered on Disney Channel. The show achieved the height of its success with favorable critical remarks and immense viewership. However, ever since the fans' wait for Gravity Falls Season 3 hasn't yet paid off yet. But will it? Let's find out!
What Happened At The End Of Season 2?
The second season finale and the final part of the Weirdmageddon saga were titled Take Back The Falls, among the best episodes in the entire series. The episode nicely culminates everything the show is about. In the episode, we saw the people of Gravity Falls who weren't scared of Bill Cipher band together to retake the town with their own mecha.
Dipper and Mabel, along with their closest pals, worked together to stop Bill Cipher's magical mayhem, even if it meant making the most painful sacrifices. Alex Hirsch gave all he's got into this gripping series finale, with characters reuniting, returning, and confronting the town's fate. This is what the world of Gravity Falls leads to, with Dipper and Mabel confirming their true fates.
Will There Be Gravity Falls Season 3?
The second season of Gravity Falls was released on Disney Channel on August 1, 2014. And the season came to an end with the finale on February 15, 2016. Meanwhile, talking about the future of the series, unfortunately, we do not have any good news for the fans. At the height of its popularity, the show was surprisingly ended after two seasons. But it is noteworthy that the show was not canceled abruptly. 
In fact, in November 2015, showrunner Alexander Robert Hirsch confirmed that the show would end after two seasons. He said, "there are so many shows that go on endlessly until they lose their original spark". Thus, by ending Gravity Falls at its peak, he wanted to leave the audience wanting more. Addressing the possibility of Gravity Falls Season 3, Hirsh also clarified the animated series was always intended for two seasons. Therefore, fans should not wait for the return of the show with Gravity Falls Season 3.
Grunkle Stan's Hilarious Presence!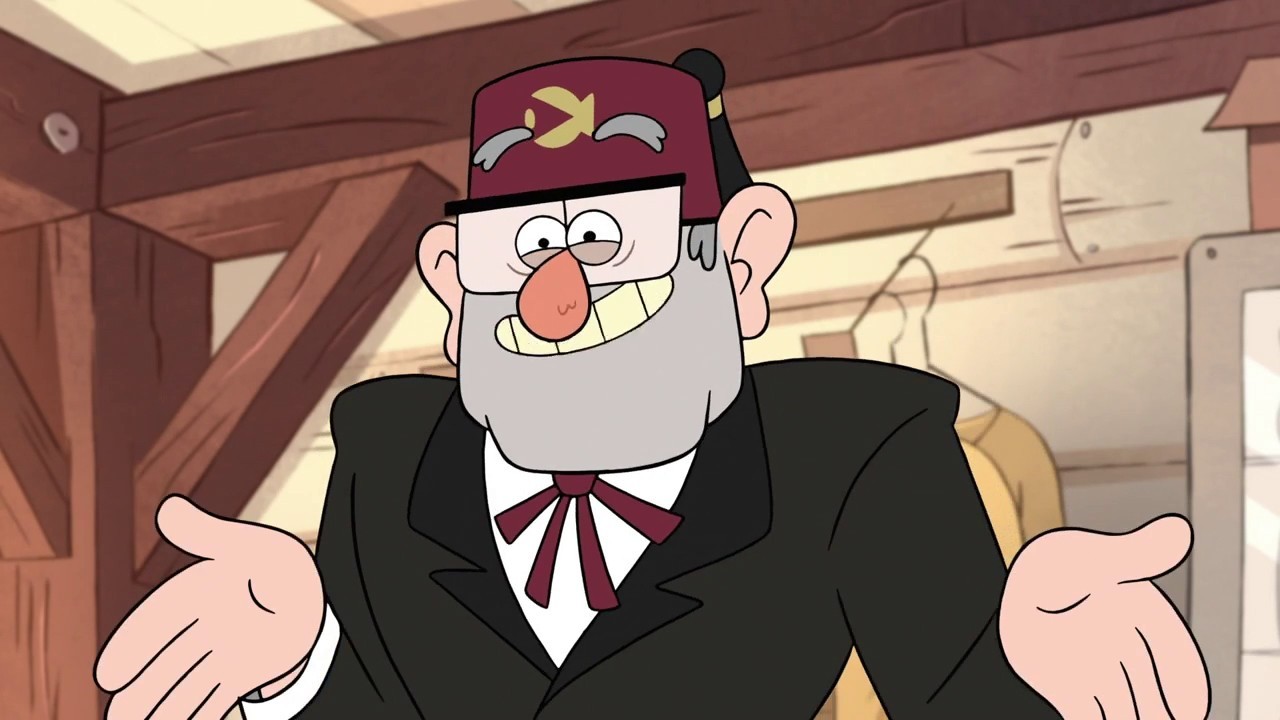 Grunkle Stan is one of those individuals who have grown to love as an adult while not entirely comprehended as a child. He may be filthy and dark in his comedy. But because the program is aimed at a younger audience, he never goes too far, just far enough to be entertaining. His hilarity stems from his fascination with money and his tendency to drag his friends and family into his scams. Gideon, who is a genuine youngster, is his aggressive opponent. Even Stan's traumatic background is frequently used for laughs. Even as an adult, he is most likely the key reason why people continue to watch the show.
Why Mable Pines Is The Best Character On The Show?
Mabel Pines is the finest character in Gravity Falls since she is the show's heart and soul. Mabel is the total opposite of Dipper's solemn demeanor. She is upbeat, unpredictable, and goofy while also being cheerful, inspiring, and empathic. Mabel stood out for a variety of reasons, including her aptitude in crafts, her positivity about relationships, and her affection for her pig Waddles.
Despite losing her sock puppets, she has engaged Bill Cipher in a brawl on the show. She made a critical choice to trust Grunkle Stan, which prompted him to release Uncle Ford. Thanks to her elevated nature and welcoming optimism, Mabel is an attractive character in Gravity Falls. Fans would love to see more of her if Gravity Falls Season 3 ever happens.
Also Read Gravity Falls Season 3: Is The Show Returning For Another Installment? Know All Updates!